Podcast: Play in new window | Download (Duration: 3:02:53 — 251.1MB)
If you're looking for previous episodes, click here.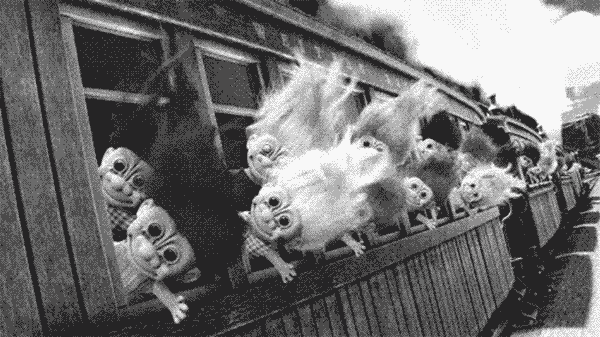 Hinky Dinky Time on WFMU's Give the Drummer Radio, episode 125: Friday, November 11, 2015 at noon, Eastern Time.
Restocking the Internet with fresh trolls…
Click here for everything you need to know about accessing the audio.
Access the accuplaylist and comments for this episode at
http://wfmu.org/playlists/hd/20151106
The archived audio and podcast is available now.
Artist:
Title:
Album:
Your DJ welcomes you…
Uncle Michael
Hinky Dinky Time Open
Lipps, Inc.
Funkytown
single (b/w All Night Dancing)
Dr. Feelgood
Baby Jane
Be Seeing You
Johnny Cash
Blistered
Hello I'm Johnny Cash
Adriano Celentano
L'Unica Chance
single (b/w Quel Signore Del Piano Di Sopra (Versione In Lingua Italiana))
Jacques Dutronc
Les Cactus
Les Cactus (EP)
Jack Wood
Born To Wander
single (b/w So Sad)
Your DJ speaks…
Sergio Mendes & Brasil '66
Chelsea Morning
The Sergio Mendes And Brasil '66 Foursider
Los Lobos
Good Morning Aztlán
Good Morning Aztlán
Traffic
You Can All Join In
Traffic
Hot Dogs
I Walk the Line
single (double A-side promo)
Rusty Draper With Carl Stevens & His Orchestra And The Dick Noel Singers
Freight Train
single (b/w Seven Come Eleven)
The Balancing Act
Can You Get To That
Curtains
Your DJ speaks…
Van Dyke Parks
Come to the Sunshine
single (b/w Farther Along)
Laibach
Across the Universe
single (b/w Maggie Mae (Auf Der Lüneburger Heide & Was Gleicht Wohl Auf Erden))
Rammstein
Amerika
Amerika (CD Maxi)
Scott Walker
Farmer In The City
Tilt
The Spinners
It's A Shame
single (b/w Together We Can Make Such Sweet Music)
Your DJ speaks…
Ernie Freeman Combo
Rock House
The Ernie Freeman Combo featuring Ernie Freeman at the Organ
Henry Mancini And His Orchestra
Charade (Vocal)
Charade – OST
Ted Fio Rito And His Orchestra Vocal by The Three Debutantes
King Kamahamena (Conquerer Of The Islands)
shellac 10″ (b-side to My Little Grass Shack In Kealakekua, Hawaii)
The Doobie Brothers
Larry The Logger Two-Step
Livin' On The Fault Line
Jim Ford
Harlan County
Harlan County
Conway Twitty
Long Black Train
The Conway Twitty Touch
Hoosier Hot Shots
Like A Monkey Likes Cocoanuts
shellac 10″ (b-side to Where Has My Little Dog Gone?)
Your DJ speaks…
Roy Clark
Riders In The Sky
single (b/w Roy's Guitar Boogie)
Barrence Whitfield & the Savages
Savage Express
Barrence Whitfield And The Savages Plus 10 More For The Pot
Incredible Bongo Band
In A Gadda Da Vida
Bongo Rock
Chaino
Swingin' Congo Bird
Africana & Beyond!
Shivkumar Sharma – Hariprasad Chaurasia – Brijbhushan Kabra
Raga Bhoop
Call Of The Valley
Your DJ speaks…
The Who
The Real Me
Quadrophenia
Swamp Dogg
Total Destruction to Your Mind
Total Destruction to Your Mind
Cheap Trick
You Let A Lotta People Down
Cheap Trick 97
Linda Van Dyck With Boo & The Booboos
Stengun
single (b/w Oriental Boo)
Peabo Bryson
Underground Music
Peabo
Your DJ speaks…
Hank Wilson (L.R.)
I'm So Lonesome I Could Cry
single (b/w Roll In My Sweet Baby's Arms)
Sister Rosetta Tharpe
Nobody's Fault But Mine
shellac 10″ (b/w Sit Down)
King Porter
Chitlin' Ball
shellac 10″ (b/w Don't Let Fletcher Getcha)
Smokey Robinson and the Miracles
From Head to Toe
Going to a Go-Go
The Bards
The Jabberwocky
single (b-side to Never Too Much Love)
Cold Chisel
Merry Go Round
Breakfast At Sweethearts
Your DJ speaks…
Focus
Hocus Pocus
Moving Waves
Damita Jo
Gotta Travel On
single (b/w Something You Got)
The Lovin' Spoonful
The Finale
single (b-side to Six O'Clock)
Your DJ bids you farewell…