Podcast: Play in new window | Download (Duration: 3:05:30 — 254.7MB)
If you're looking for previous episodes, click here.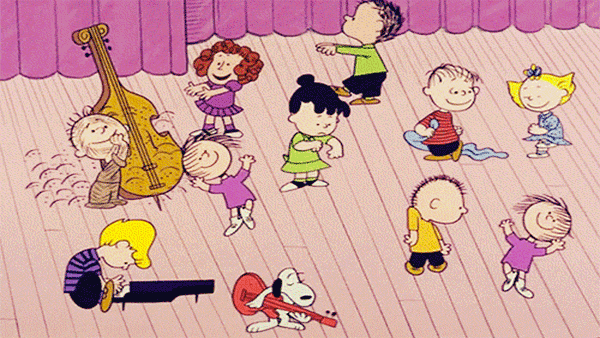 Hinky Dinky Time on WFMU's Give the Drummer Radio, episode 133: Friday, December 25, 2015 at noon, Eastern Time.
Shooting for a cool yule.
Click here for everything you need to know about accessing the audio.
Access the accuplaylist and comments for this episode at
http://wfmu.org/playlists/hd/20151225
The archived audio and podcast is available now.
Artist:
Title:
Album:
Your DJ welcomes you…
Uncle Michael
Hinky Dinky Time Open
Lou Rawls
Little Drummer Boy
single (b/w A Child With A Toy)
Paul & Paula
Holiday For Teens
single (b-side to Holiday Hootenanny)
Sally Field
Felicidad
single (b/w Find Yourself A Rainbow)
Carnegy Hall
Slightly Cracked
single (b-side to The Bells Of San Francisco)
The Rumbles Ltd.
The Wildest Christmas
single (b/w Santa Claus Is Coming To Town)
Indigo Jones
Noel Highway
single (b/w Prodigal Son)
Burt Bacharach
The Bell That Couldn't Jingle
Something Festive
Saturday's Children
Deck Five
single (b/w Christmas Sounds)
Your DJ speaks…
Detroit Junior
Christmas Day
single (b-side to This Time Last Christmas)
Gary U.S. Bonds
Call Me For Christmas
single (b/w Mixed Up Faculty)
The Popcorn Rebellion
Dance To The Music Of The Christmas Game
single (b/w Dance To The Music Of The Christmas Game)
Paul Revere & The Raiders
A Heavy Christmas Message
A Christmas Present…And Past
Hep Stars
Christmas On My Mind
single (b/w Jingle Bells)
Procol Harum
A Christmas Camel
Procol Harum
The Sonics
Don't Believe In Christmas
single (b/w Christmas Spirit)
The Free Design
Christmas Is The Day
single (b-side to Close Your Mouth (It's Christmas))
Claudine Longet
I Don't Intend To Spend Christmas Without You
single (b/w Snow)
Your DJ speaks…
Tommy Roe
It's Now Winter's Day
It's Now Winter's Day
France Gall
Il Neige
single (b/w Tu N'as Pas Le Droit)
Petula Clark
Le Train Des Neiges
Le Train Des Neiges (EP)
The Asylum Choir
Icicle Star Tree
single (b/w Indian Style)
The Jaynetts
Snowman, Snowman, Sweet Potato Nose
single (b/w Instrumental Background To Snowman, Snowman, Sweet Potato Nose)
Millie Small
I've Fallen In Love With A Snowman
single (b/w What Am I Living For?)
Marvin Gaye
Purple Snowflakes
prev. unr.
Your DJ speaks…
Ty Whitney
Surfin' Santa Claus
single (b/w Winter Wonderland)
Ronny & The Daytonas
Winter Weather
single (b-side to Young)
The Hondells
Winter-A-Go-Go
Winter A-Go-Go – OST
Bob Sled & The Toboggans
Here We Go (The Surfer Boys Are Going Skiing)
single (b/w Sea And Ski)
The Beach Girls
Skiing In The Snow
single (b/w Goin' Places)
The Hondells
Ski Party
Ski Party – OST
6 7/8
Ski-Daddle
single (b-side to Ev'rybody's Got A Home But Me)
Your DJ speaks…
The Fans
I Want A Beatle For Christmas
single (b/w How Far Should I Let Me Heart Go Tonight)
Dora Bryan
All I Want For Christmas Is A Beatle
single (b/w If I Were A Fairy)
Three Blond Mice
Ringo Bells
single (b/w The Twelve Days Of Christmas)
Judy & The Duets
Christmas With The Beatles
single (b/w The Blind Boy)
The Monkees
Riu Chiu
prev. unr.
Zebra
Christmas Morning Part I
single (b/w Christmas Morning (Part II))
Zebra
Christmas Morning Part II
single (b-side to Christmas Morning (Part I))
The Swingle Singers
El Noi De La Mare/Hanej Nynej Jezisku/Canzone Dei Zampognari
Noels Sans Passeport
Hal Blaine
Love-In (December)
single (b/w Wiggy (November))
Your DJ speaks…
Bob Seger & The Last Heard
Sock It To Me Santa
single (b/w Florida Time)
Hollyridge Strings
Santa's Got A Brand New Bag
single (b/w Have Yourself A Merry Little Christmas)
Fat Daddy
Fat Daddy
single (b/w Holiday Baby)
The Surf Boys
Stuck In The Chimney
single (b-side to I Told Santa Claus I Want You)
Harmony Grass
Happiness Is Toy Shaped
single (b-side to Move In A Little Closer Baby)
The Idle Race
I Like My Toys
single (b/w The Birthday)
Wild Silk
Toymaker
single (b-side to (Vision In A) Plaster Sky)
Hep Stars
The Boy That Old Santa Forgot
Jul Med Hep Stars
Roger Miller
Old Toy Trains
single (b/w Silent Night)
Your DJ speaks…
The Cyrkle
There's A Fire In The Fireplace
Red Rubber Ball
The Laughing Wind
The Bells
single (b-side to John Works Hard)
The Family Tree
Do You Have The Time
single (b/w Keepin' A Secret)
The Mirror
Gingerbread Man
single (b/w Faster Than Light)
Honey & The Bees
Jing Jing A Ling
single (b/w Auld Lang Syne)
The Cowsills
The Candy Kid
single (b/w The Impossible Years)
Your DJ speaks…
The Ivy League
Good King Wenceslas
The Holly & The Ivy League (EP)
Pink Floyd
Merry X-Mas Song
prev. unr.
The Who
Christmas
Tommy
The Hopeful
7 O'Clock News (Silent Night)
single (b/w 6 O'Clock News (America The Beautiful))
Chip Taylor
It's Such A Lonely Time Of Year
single (b/w It's Such A Lonely Time Of Year- Instrumental)
The Chambers Brothers
Merry Christmas, Happy New Year
single (b/w Did You Stop To Pray This Morning)
The O'Jays
Christmas Ain't Christmas New Years Ain't New Years Without The One You Love
single (b/w Just Can't Get Enough)
Your DJ bids you farewell…