Podcast: Play in new window | Download (Duration: 3:03:07 — 251.5MB)
If you're looking for previous episodes, click here.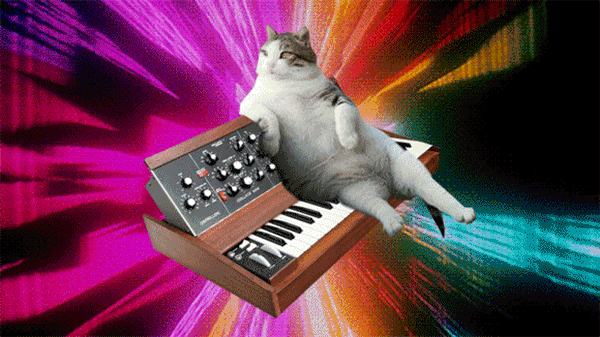 Hinky Dinky Time on WFMU's Give the Drummer Radio, episode 135: Friday, January 8, 2016 at noon, Eastern Time.
You wanna come over for Hinky Dinky Time and chill?
Click here for everything you need to know about accessing the audio.
Access the accuplaylist and comments for this episode at
http://wfmu.org/playlists/hd/20160108
The archived audio and podcast is available now.
Artist:
Title:
Album:
Your DJ welcomes you…
Uncle Michael
Hinky Dinky Time Open
Brownsville Station
Kings Of The Party
single (b/w Ostritch)
The Pointer Sisters
Pinball Number Count (DJ Food Re-edit)
prev. unr.
Van Dyke Parks
Number Nine
single (b/w Do Want You Wanta)
Del Shannon
For A Little While
This Is My Bag
Terry Reid With Peter Jay's Jaywalkers
The Hand Don't Fit The Glove
single (b/w This Time)
The Searchers
Take Me For What I'm Worth
Take Me For What I'm Worth
The Street Cleaners
That's Cool, That's Trash
single (b/w Garbage City)
Your DJ speaks…
The Higsons
I Don't Want To Live With Monkeys
I Don't Want To Live With Monkeys
Robyn Hitchcock
Listening To The Higsons
Eaten By Her Own Dinner (EP)
David Bowie
Blackstar
Blackstar
Ann Margret with Elvis Presley
You're The Boss
prev. unr.
Glen Campbell
Guess I'm Dumb
single (b/w That's All Right)
Your DJ speaks…
Sonny Rollins
Alfie's Theme
Original Music From The Score "Alfie"
The Blues Project
Flute Thing
Live at Town Hall
Your DJ speaks…
Kacey Musgraves
Die Fun
Pageant Material
Loretta Lynn
Rated X
single (b/w 'Til The Pain Outwears The Shame)
Marty Robbins
I Walk Alone
I Walk Alone
Mel Tillis
Ruby, Don't Take Your Love To Town
Life Turned Her That Way
Ray Price
Crazy Arms
single (b/w You Done Me Wrong)
Merle Travis
That's All
Back Home
Hank Snow
I've Been Everywhere
single (b-side to Ancient History)
Your DJ speaks…
Deborah Harry
Ghost Riders In The Sky
Three Businessmen – OST
Lucifer
Old Mother Nature
Lucifer
The Nat King Cole Trio with Anita O'Day
Rosetta
unk.
Gil Scott-Heron
Winter in America
Winter In America
Loudon Wainwright III
Winter Song
Album II
Your DJ speaks…
Benjamin Sueb
Di Gebukin
Kompor Meleduk
Lou Rawls
I Wonder
The Way It Was The Way It Is
Nancy Sinatra & Lee Hazelwood
Down From Dover
Nancy and Lee Again
Johnny Adams
Reconsider Me
single (b/w If I Could See You One More Time)
Mac Rebennack
Foolish Little Girl
single (b-side to Storm Warning)
Charlie Brown's Generation
Fast Retreatin' Female
single (b/w Trash)
Gunga Din
Crabcakes
single (b-side to Snake Pit)
Paul & Linda McCartney
Heart Of The Country
Ram
Your DJ speaks…
Glenn Gould
Overture in French Style, BWV 831, VII.Sarabande
The French Suites Vol.1, Nos.1-4
Henry 'Red' Allen
On The Beach At Bali-Bali
shellac 10″ (b/w Take My Heart)
Jack Hylton And His Orchestra Vocal By Pat O'Malley
Bell Bottom Trousers
unk.
Bix Beiderbecke and his gang (Feat. Adrian Rollini (baritone sax))
At The Jazz Band Ball
shellac 10″ b/w Jazz Me Blues)
Bert Williams
Not Lately
shellac 10″ b-side to You Can't trust Nobody)
The Mills Brothers & Ella Fitzgerald
Dedicated To You
shellac 10″ (b/w Big Boy Blue)
Price Goodson/Da Costa Woltz's Southern Broadcasters
Lonesome Road Blues
shellac 10″ (b/w unk.)
Your DJ speaks…
Delaney & Bonnie
Going Down The Road Feeling Bad
Motel Shot
Thelma Houston
Don't Leave Me This Way (Acapella)
single (b/w Today Will Soon Be Yesterday)
Fleetwood Mac
Albatross
single (b/w Jigsaw Puzzle Blues)
Your DJ bids you farewell…