If you're looking for previous episodes, click here.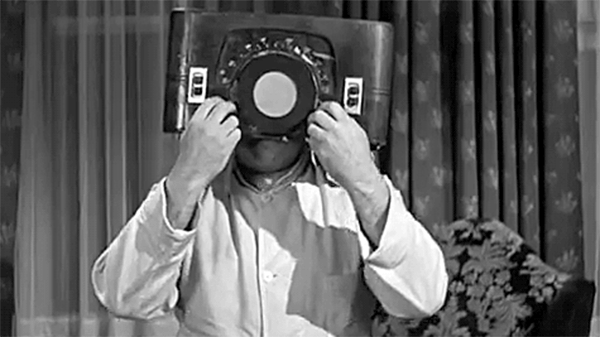 Hinky Dinky Time on WFMU's Give the Drummer Radio, episode 137: Friday, January 22, 2016 at noon, Eastern Time.
All Radiohead…all the time.
Click here for everything you need to know about accessing the audio.
Access the accuplaylist and comments for this episode and archived audio at
http://wfmu.org/playlists/hd/20160122
The archived audio is available now.
Artist:
Title:
Album:
Your DJ welcomes you…
Uncle Michael
Hinky Dinky Time Open
Dark
Maypole
Round The Edges
Reigning Sound
Reptile Style
Time Bomb High School
Gil Now
Dis-Le Moi
Le Diable Dans Le Coeur (EP)
The Shangri-Las
Out in the Streets
Shangri-Las – 65!
Tom Robinson Band
Grey Cortina
Power In The Darkness
Your DJ speaks…
The Replacements
Here Comes a Regular
Tim
David Bowie
Kooks
Hunky Dory
Louise Cordet
In a Matter of Moments
single (b-side to I'm Just A Baby)
Cliff Edwards
Fascinating Rhythm
shellac 10″ (b/w I'll Take Her Back If She Wants To Come Back)
Amon Düül II
Luzifers Ghilom
Phallus Dei
Your DJ speaks…
Les Chats Sauvages Avec Dick Rivers
Twist Twist
VIiens Danser Le Twist
The Gentrys
Brown Paper Sack
single (b-side to Spread It On Thick)
Alvino Rey And His Orchestra (Vocal Rocky Coluccio)
Bloop-Bleep
shellac 10″ (b/w Cumana)
Stray
All In Your Mind
Stray
Fela Anikulapo Kuti
Army Arrangement
Army Arrangement
Your DJ speaks…
Schoolly D
Who's Schoolin' Who?
Am I Black Enough for You?
Eddy Arnold
Tennessee Stud
single (b/w What's The Good (Of All This Love))
Diamond Joe
Gossip Gossip
single (b-side to It Doesn't Matter Anymore)
Unit 4+2
Concrete And Clay
single (b/w When I Fall In Love)
The Halos
"Nag"
single (b/w Copycat)
Clout
Substitute
single (b/w When Will You Be Mine)
The Staple Singers
Chica Boom
Unlock Your Mind
Your DJ speaks…
The Outlaws
(Ghost) Riders In The Sky
Ghost Riders
Cab Calloway & His Orchestra
Chinese Rhythm
shellac 10″ (b/w Weakness)
The Jones Girls
Nights Over Egypt
single (b/w Love Don't Ever Say Goodbye)
Eruption
One Way Ticket
single (b/w Let Me In The Rain)
Joni Mitchell
The Priest
Ladies of the Canyon
Your DJ speaks…
Thin Lizzy
Johnny The Fox Meets Jimmy The Weed
Johnny The Fox
Reverend Johnnie Blakey
The Sainted Devil
shellac 10″ (b/w Settling Time)
Willis Alan Ramsey
Northeast Texas Women
Willis Alan Ramsey
Omar Khorshid
Rakset El Fadaa
Giant + Guitar
Your DJ speaks…
Youngblood Brass Band
Pastime Paradise
Unlearn
Dobby Bragg
We Can Sell That Thing
shellac 10″ (b/w 3-6 And 9)
Uptights
You Git's None of This
single (b-side to Free At Last)
Jimmy Webb
The Moon's A Harsh Mistress
El Mirage
Your DJ speaks…
Scott Walker
Duchess
Scott 4
Johnnie Ray
Don't Leave Me Now
single (b/w Tell Me)
Big Star
Take Care
3rd
The Pied Pipers With Paul Weston And His Orchestra
Dream
shellac 10″ (b/w Tabby The Cat)
The Eagles
Already Gone
single (b/w Is It True?)
Your DJ bids you farewell…