If you're looking for previous episodes, click here.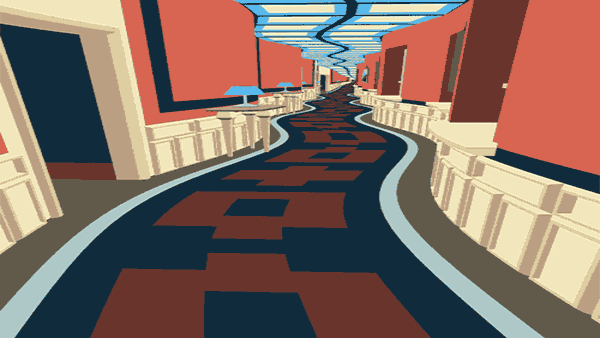 Hinky Dinky Time on WFMU's Give the Drummer Radio, episode 138: Friday, January 29, 2016 at noon, Eastern Time.
We're not lost, we're meant to be here.
Click here for everything you need to know about accessing the audio.
Access the accuplaylist and comments for this episode and archived audio at
http://wfmu.org/playlists/hd/20160129
The archived audio is available now.
Artist:
Title:
Album:
Your DJ welcomes you…
Uncle Michael
Hinky Dinky Time Open
Ray Charles Singers
This Could Be The Start Of Something Big
Love Me…
Paul McCartney & Wings
Let Me Roll It
single (b-side to Jet)
Champion Jack Dupree
Tongue Tied Blues
single (b-side to The Blues Got Me Rockin')
Bobby Marchan
There Is Something On Your Mind Pt. 1
single (b/w There's Something On Your Mind Part 2)
Benny Goodman and his Orchestra
Stompin' At The Savoy
shellac 10″ (b/w Breakin' In A Pair Of Shoes)
Your DJ speaks…
The Montanas
Take My Hand
single (b/w Top Hat)
The Ashes
Is There Anything I Can Do
single (b/w Every Little Prayer)
Sherbet
Howzat
single (b/w Motor Of Love)
10cc
I'm Not In Love
The Original Soundtrack
Scott Walker
Little Things (That Keep Us Together)
'Til The Band Comes In
10cc
The Things We Do for Love
Deceptive Bends
Your DJ speaks…
Mitchell Torok With Louisiana Hayride Band
Hootchy Kootchy Henry (From Hawaii)
single (b/w Gigolo)
Dr. Alban
Hello Africa
Hello Africa
Duke Ellington
East St. Louis Toodle-oo
shellac 10″ (b/w Hop Head)
Buck Owens
I Wouldn't Live In New York City (If They Gave Me The Whole Dang Town)
single (b-side to No Milk And Honey In Baltimore)
Butthole Surfers
Dracula From Houston
Weird Revolution
The Beach Boys
This Whole World
Sunflower
Your DJ speaks…
Del Shannon
Sweet Mary Lou
single (b-side to Comin' Back To Me)
Elvis Costello
After The Fall
Mighty Like a Rose
Sun Ra and His Blue Universe Arkestra
Universe In Blue
Universe in Blue
Your DJ speaks…
Youn Sun Nah
Ghost Riders In The Sky
Lento
Patsy Cline
A Poor Man's Roses (Or A Rich Man's Gold)
single (b-side to Walkin' After Midnight)
Florence Henderson
Conversations
single (b/w I'll Never Fall In Love Again)
The Brothers
Secret Place
single (b-side to He Will Be There)
Wastrels
(I Fell) In Love With You
Jenner Affair (EP)
Grupo Karos
Locura De Amor
unk.
Your DJ speaks…
Ted Martin and Air Lane Trio
My Guitar Is My Sweetheart
shellac 10″ (b/w Get A Pin Up Girl)
Gasolin'
Legenden Om Josha Og Ming
Stakkels Jim
Alice Cooper
Under My Wheels
single (b/w Be My Lover)
Love Sculpture
Shake Your Hips
Blues Helping
Free Fall
Top Of The World
Power & Volume
Your DJ speaks…
Yair Dalal
And You Love
And You Love
Mills Brothers
Don't be A Baby, Baby
shellac 10″ (b/w Never Make A Promise In Vain)
Cab Calloway and His Cotton Club Orchestra
Reefer Man
shellac 10″ (b/w You Gotta Ho-De-Ho)
The Bougalieu
Let's Do Wrong (2nd version)
single (b/w When I Was A Children)
Paul Kantner
Mau Mau (Amerikon)
Blows Against the Empire
Your DJ speaks…
Andy Kim
Rainbow Ride
single (b/w Resurrection)
Squeeze
If I Didn't Love You
Argybargy
T.K. Hulin
I'm Not a Fool Anymore
single (b/w Teardrops, More Teardrops)
Frank Sinatra
Softly, As I Leave You
Softly, As I Leave You
Roberta Flack
Do What You Gotta Do
Chapter Two
Your DJ bids you farewell…