Podcast: Play in new window | Download (Duration: 3:03:12 — 251.6MB)
If you're looking for previous episodes, click here.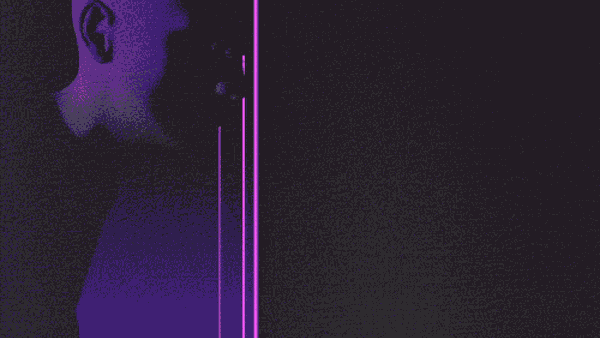 Hinky Dinky Time on WFMU's Give the Drummer Radio, episode 140: Friday, February 12, 2016 at noon, Eastern Time.
Inside, looking outside.
Click here for everything you need to know about accessing the audio.
Access the accuplaylist and comments for this episode at
http://wfmu.org/playlists/hd/20160212
The archived audio and podcast is available now.
Artist:
Title:
Album:
Your DJ welcomes you…
Uncle Michael
Hinky Dinky Time Open
Freddy Martin & His Orchestra
Abraham
shellac 10″ (b-side to White Christmas)
HAIR Original Broadway Cast
Abie Baby/Fourscore
HAIR Original Cast Recording
Rolling Stones
Did Everybody Pay Their Dues
unr.
Blackfire
Mean Things Happening in this World
Woody Guthrie Singles
Junior Parker
Tomorrow Never Knows
single (b-side to Lady Madonna)
Jesse Allen
Rock This Morning
shellac 10″ (b/w Gonna Move Away From Town)
Shonen Knife
Konnichiwa
Happy Hour
Your DJ speaks…
801
Third Uncle
801 Live
Birth Of Joy
How It Goes
Prisoner
Los Shakers
Break It All
single (b-side to Ticket To Ride)
The Four Casts
Stormy Weather
single (b/w Workin' At The Factory )
The Sonics
I Don't Need No Doctor
This Is the Sonics
Your DJ speaks…
The Master Singers
Highway Code
single (b/w Rumbletum Song)
Harpers Bizarre
High Coin
Anything Goes
Sergio Mendes & Brasil '66
Constant Rain (Chove Chuva)
single (b/w Slow Hot Wind)
The Velvet Underground & Nico
Sunday Morning
The Velvet Underground & Nico
Johnnie Ray With Ray Conniff And His Orchestra
Plant A Little Seed
single (b/w Strollin' Girl)
Freddie Scott
Cry To Me
single (b/w No One Could Ever Love You)
Your DJ speaks…
The Jackson Five
I Am Love Pts. 1&2
Dancing Machine
Edgar Broughton Band
Evening Over Rooftops
The Edgar Broughton Band
Larry Graham With Graham Central Station
(You're A) Foxy Lady
single (b/w Tonight)
Billie Jo Spears
Mr. Walker, It's All Over
single (b/w Tips And Tables)
Your DJ speaks…
Christopher Lee
Ghostriders In The Sky
Sings Devils, Rogues & Other Villains (From Broadway To Bayreuth And Beyond)
The Crazy World Of Arthur Brown
Rest Cure
single (b-side to Fire)
K C & The Sunshine Band
Queen Of Clubs
single (b/w Do It Good)
The Peppers
Pepper Box
single (b/w Pinch Of Salt)
Tommy Sands
Ring-A-Ding-Ding
single (b-side to My Love Song)
Black Sabbath
The Wizard
Black Sabbath
Big Star
My Life Is Right
#1 Record
Your DJ speaks…
Shep Fields & His Rippling Rhythm Orchestra (v-Bob Goday)
You Took the Words Right Out of My Heart
shellac 10″ (b/w This Little Ripple Had Rhythm)
Richard Himber And His Orchestra
Thru The Courtesy Of Love
shellac 10″ (b-side to Wintertime Dreams)
Benny Goodman and his Orchestra voc. Dotie Reid
It's Only A Paper Moon
shellac 10″ (b/w I'm Gonna Love That Guy)
Terry Randall
Tell Her
single (b-side to S.O.S.)
Toni McCann
Saturday Date
Toni McCann And The Fabulous Bluejays (EP)
Shorty Long
Night Fo' Last
single (b/w Night Fo' Last (Instrumental)
Garnet Mimms
As Long As I Have You
single (b/w A Little Bit Of Soap)
Hank Snow
That's When The Hurtin' Sets In
single (b/w I'm Movin')
Your DJ speaks…
E A Quelle
Hazienda
Light Atmosphere Vol. 7 (Small Group)
Latin Playboys
Latin Trip
Dose
Ennio Morricone
Il Giardino Delle Delizie
Il Giardino Delle Delizie – OST
Meridian Brothers
El Enamorado
unk.
Your DJ speaks…
The Who
The Good's Gone (full length version)
My Generation
Howlin' Wolf
(You) Can't Put Me Out
prev. unr.
Patience and Prudence
Gonna Get Along Without Ya Now
single (b/w The Money Tree)
Elton John
The Day Is Done
unr.
Merle Haggard
I'd Rather Be Gone
Someday We'll Look Back
Your DJ bids you farewell…