If you're looking for previous episodes, click here.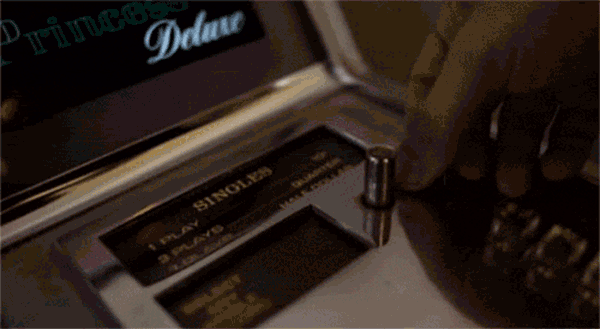 Hinky Dinky Time on WFMU's Give the Drummer Radio, episode 142: Friday, February 26, 2016 at 9:00 AM, Eastern Time.
SIX HOURS! This is gonna be something (juke box special in the second half).
Click here for everything you need to know about accessing the audio.
Access the accuplaylist and comments for this episode and archived audio at
http://wfmu.org/playlists/hd/20160226
The archived audio is available now.
Artist:
Title:
Album:
Your DJ welcomes you…
Uncle Michael
Hinky Dinky Time Open
Steve Miller Band
Motherless Chlidren
Your Saving Grace
Gilbert O'Sullivan
No Matter How I Try
single (b/w If I Don't Get You (Back Again))
Pere Ubu
Non Alignment Pact
The Modern Dance
Robert Johnson
They're Red Hot
shellac 10″ (b-side to Come On In My Kitchen)
Brute Force
In Jim's Garage
I, Brute Force: Confections of Love
Firesign Theatre
Headline News – Daffy Duck Runs For President
Cassette Chronicles Tape 2
Dave Clark Five
Nineteen Days
single (b/w Sitting Here Baby)
Your DJ speaks…
Music behind DJ:
Chris Joss
Little Nature"
Your DJ speaks…
George Harrison
Wah – Wah (Electric Guitar)
Beware Of ABCO
Lefty Frizzell
Saginaw, Michigan
single (b/w When It Rains The Blues)
Kenny Rogers and The First Edition
Vachel Carling's Rubilator
The Ballad of Calico
The Carter Family
Little Darling Pal Of Mine
shellac 10″ (b/w Wildwood Flower))
The Incredible Jimmy Smith
The Cat (From The Motion Picture "Joy House")
The Cat
Your DJ speaks…
Music behind DJ:
Chris Joss
Surrounded"
Your DJ speaks…
Lee Hazlewood
My Baby Cried All Night Long
The Very Special World Of Lee Hazlewood
Gatemouth Moore
I Ain't Mad At You Pretty Baby
shellac 10″ (b/w Did You Ever Love A Woman)
The Outer Limits
Just One More Chance
single (b/w Help Me Please)
Elvis Costello and the Attractions
Riot Act
Get Happy!!
Otis Leavill
I Love You
single (b/w I Need You)
Barry White
Never, Never Gonna Give Ya Up
single (b/w No, I'm Never Gonna Give Ya Up)
Your DJ speaks…
Music behind DJ:
Chris Joss
Charmer"
Your DJ speaks…
Quintessence
Jesus, Buddha, Moses, Gauranga (live – bonus track)
Quintessence [Bonus Track on 2004 CD reissue]
Mohammed El-Bakkar & His Oriental Ensemble
Rahks Port Said
Port Said
Lloyd Clarke
Japanese Girl
single (b/w He's Coming)
Dillard & Clark
Git It On Brother (Git In Line Brother)
The Fantastic Expedition of Dillard & Clark
Merle Haggard
White Man Singin' The Blues
Presents His 30th Album
Sammy Davis Jr.
Joey, Joey, Joey
Sammy Davis, Jr. Sings, Laurindo Almeida Plays
Your DJ speaks…
Music behind DJ:
Chris Joss
Danger Buds"
Your DJ speaks…
Walter Brennan
Riders In The Sky
Gunfight At The O.K. Corral
Lynyrd Skynyrd
Comin' Home
Skynyrd's First … And Last
The Stanley Brothers And The Clinch Mountain Boys
Finger Poppin' Time
single (b/w Daybreak In Dixie)
Bobby Darin
Melodie
single (b/w Someday We'll Be Together)
James Carr
Love Attack
single (b/w Coming Back To Me Baby)
Swamp Dogg
These Are Not My People
single (b-side to I Was Born Blue)
Burundi Steiphenson Black
Burundi Black (Part 2)
single (b-side to Burundi Black (Part 1))
Your DJ speaks…
Music behind DJ:
Chris Joss
Rififi Rococco"
Your DJ speaks…
AC/DC
It's a Long Way to the Top (If You Wanna Rock 'n' Roll)
High Voltage
Al Wilson
Lodi
single (b/w By The Time I Get To Phoenix)
Gary McFarland
Get Back
single (b/w Because)
Red Simpson
Awful Lot To Learn About Truck Drivin'
single (b/w You Still Got A Hold On Me)
Darlene Love
A Fine, Fine Boy
single (b/w Nino And Sonny (Big Trouble))
Donna Summer
Hot Stuff
single (b/w Journey To The Centre Of Your Heart)
Your DJ speaks…
Music behind DJ:
Chris Joss
Root Juice"
Your DJ speaks…
John O'Brien-Docker
Freak Out
Shut It! The Music Of The Sweeney
The Grateful Dead
Not Fade Away
The Grateful Dead Movie Soundtrack
Hugh Masekela
Make Me A Potion
single (b/w You Keep Me Hangin' On)
Your DJ speaks…
Music behind DJ:
Chris Joss
Little Nature"
Your DJ speaks…
Derek Gripper
Kaounding Cissoko
One Night On Earth: Music from the Strings of Mali
Spacebox
Sue Ist Ein
Spacebox
Horace Heidt and his Musical Knights
Baby What Else Can I Do
shellac 10″ (b-side to South of the Border)
Spoon
Laffitte Don't Fail Me Now
single (b-side to The Agony Of Laffitte)
Your DJ speaks…
Music behind DJ:
Chris Joss
Little Nature"
Your DJ speaks…
Bent Fabric Feat Allan Vegenfeldt
Jukebox
Jukebox (CD Maxi)
Buck Owens
A-11
Close-Up Buck Owens
The Kinks
Juke Box Music
Sleepwalker
Big Stick
Devil's Jukebox
Nothing Short Of Total War (Part One)
Dave Edmunds
A.1. On The Jukebox
Tracks On Wax 4
Your DJ speaks…
Son Volt
Jukebox of Steel
American Central Dust
Benny Joy
Rollin' The Juke Box Rock
prev. unr.
NRBQ
Big Dumb Jukebox
Message For The Mess Age
The Flirts
Jukebox (Don't Put Another Dime)
12″ single (b/w On The Beach / Surf's Up)
Chesapeake Juke Box Band
Chesapeake Juke Box Band
Chesapeake Juke Box Band
The Bouncing Souls
Bullying The Jukebox
Hopeless Romantic
Your DJ speaks…
Kitty Wells
I Heard The Jukebox Playing
After Dark
Carl Perkins
Let The Jukebox Keep On Playing
single (b/w Gone)
Ernest Tubb
Mr. Juke Box
single (b/w Walking The Floor Over You)
Cowboy Copas
Juke Box Blues
shellac 10″ (b-side to No More Roamin')
Johnny Paycheck
Meanest Jukebox In Town
Jukebox Charlie And Other Songs That Make The Jukebox Play
The Rythm Rockers With Hardrock Gunter
Jukebox Help Me Find My Baby
single (b/w Fiddle Bop (The Rythm Rockers With Sonny Durham))
Porter Wagoner
Turn The Juke Box Up Louder
The Bottom Of The Bottle
George Kent
Hello, I'm A Jukebox
single (b/w I Always Did Like Leavenworth)
Your DJ speaks…
Little Anthony & The Imperials
A Prayer and a Juke Box
single (b/w A Prayer and a Juke Box)
Charles Brown with Johnny Moore's Three Blazers
Juke Box Lil
shellac 10″ (b-side to Moonrise)
The Hi-Flyers
Juke Box Jump [Alternate Take]
shellac 10″ (b/w Mable Ain't Able)
Joe Lutcher And His Orchestra
Rockola
shellac 10″ (b-side to Pasadena Rumboogie)
Jimmy Mundy Orchestra featuring the Ginger Snaps
Juke Box Joe
shellac 10″ (b/w unk.)
Jim Wynn
Juke Box Jump The Blues
shellac 10″ (b/w Lost Woman Blues)
The Saddle Dusters (v.Dusty Ellison)
Who Put The Nickel In The Slot
shellac 10″ (b/w Rose Of The Hills)
Nat King Cole
Mr. Juke Box
prev. unr.
Your DJ speaks…
Leonard Raphael
Confessions Of A Juke Box
RCA Victor Record Prevue 45, one-sided
Serge Gainsbourg Avec Alain Goraguer Et Son Orchestre
Le Claqueur de Doigts
Le Claqueur De Doigts (EP)
Françoise Hardy
Juke Box
single (b/w Branche Cassée)
The Modernaires
New Juke Box Saturday Night
single (b/w Runnin' Wild)
Ginny Millay
Jukebox On The Moon (guitar version)
unk.
Anita Carter
That's What Makes the Juke Box Play
single (b/w I'm Sorry If That's The Way You Feel)
Lindisfarne
Juke Box Gypsy
single (b/w When It Gets The Hardest)
Your DJ speaks…
Bill Haley With The Saddlemen
Juke Box Cannon Ball
single (b/w Sundown Boogie)
Smiley Wilson & His Range Partners
Juke Box Baby
unk.
Wilma Lee & Stoney Cooper
Don't Play That Song (on the Juke Box Tonight)
shellac 10″ (b/w You Belong To Somebody Else)
Bob Dunn's Vagabonds
Juke Box Rag
shellac 10″ (b/w I'll Forget Dear (That I Ever Loved You))
June Carter
Juke Box Blues
single (b/w No Swallerin' Place)
Bonnie Guitar
Love by the Jukebox Light
Bonnie Guitar Sings
Dick Curless
Juke Box Man
single (b/w Please Buy My Flowers)
Russ Mann
Hello Jukebox
single (b/w A Love To Share)
Your DJ speaks…
Shirley & Lee
Somebody Put A Juke Box In The Study Hall
single (b/w Never Let Me Go)
Gene Pitney
If I Didn't Have A Dime (To Play The Jukebox)
single (b-side to Only Love Can Break A Heart)
Jackie Edwards
If I Didn't Have a Dime to Play the Juke Box
Come On Home
The Scientists
Human Jukebox
The Human Jukebox
Glenn Miller & His Orchestra
Juke Box Saturday Night
shellac 10″ (b/w Slepy Town Train)
Your DJ speaks…
DeJohn Sisters
Juke-Box Polka
single (b/w I Took Him From You)
Freddie Burns & His Ranch Boys
Juke Box Boogie
shellac 10″ (b/w Two Piano Boogie)
Link Wray
Juke Box Mama
Link Wray
The Newton Brothers featuring Wayne Newton
Little Jukebox
single (b/w Wild Irish Rose)
Liza Minnelli, Gene Castle, Don Slaton, Paul Charles
Just a Little Joint With A Juke Box
Best Foot Forward (Off-Broadway Revival OCR)
Your DJ bids you farewell…