If you're looking for previous episodes, click here.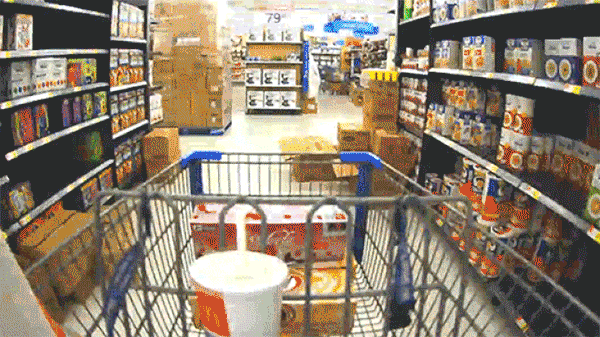 Hinky Dinky Time on WFMU's Give the Drummer Radio, episode 143: Friday, March 4, 2016 at 12:"00 PM, Eastern Time.
Put savings in your shopping cart.
Click here for everything you need to know about accessing the audio.
Access the accuplaylist and comments for this episode and archived audio at
http://wfmu.org/playlists/hd/20160304
The archived audio is available now.
Artist:
Title:
Album:
Your DJ welcomes you…
Uncle Michael
Hinky Dinky Time Open
Sopwith Camel
Hello, Hello
The Sopwith Camel
Sérgio Mendes & Brasil '77
The Waters of March (Aguas de Março)
Vintage '74
Doll by Doll
Up
Doll by Doll
Elmer Bernstein
Main Title
The Great Escape – OST
Sweet
The Six Teens
single (b/w Burn On The Flame)
Your DJ speaks…
The Capitols
Cool Jerk
single (b/w Hello Stranger)
Dennis Coffey & the Detroit Guitar Band
Scorpio
single (b/w Sad Angel)
Bazuka
Dynomite (Part 1)
single (b/w Dynomite (Part 2))
Gladys Knight & the Pips
If I Were Your Woman
single (b/w The Tracks Of My Tears)
R. Dean Taylor
Indiana Wants Me
single (b/w Love's Your Name)
The Undisputed Truth
Smiling Faces Sometimes
single (b/w You Got The Love I Need)
Your DJ speaks…
Dionne Warwick & the Spinners
Then Came You
single (b/w Just As Long As We Have Love)
The Chairmen Of The Board
Give Me Just A Little More Time
single (b/w Since The Days Of Pigtails (And Fairy Tales))
The Parliaments
(I Wanna) Testify
single (b/w All Your Goodies Are Gone (The Loser's Seat))
The Detroit Spinners
The Rubberband Man
single (b/w Now That We're Together)
Marvin Gaye
Mercy Mercy Me (The Ecology)
single (b/w Sad Tomorrows)
Shades Of Blue
Oh How Happy
single (b/w Little Orphan Boy)
Your DJ speaks…
Smokey Robinson & the Miracles
The Tears Of A Clown
single (b/w Promise Me)
Del Shannon
Little Town Flirt
single (b/w The Wamboo)
Edwin Starr
Agent Double O Soul
single (b/w Agent Double-O-Soul (Instrumental))
Robert Palmer
Every Kinda People
single (b/w Keep In Touch)
Flaming Embers
I'm Not My Brother's Keeper
single (b/w Deserted Village)
The Main Ingredient
Just Don't Want to Be Lonely
single (b/w Goodbye My Love)
Your DJ speaks…
The Trashmen
Ghost Riders In The Sky
prev. unr.
James Last
Beach Boy
Beach Party 5
Eddie Noack
Beer Drinking Blues
single (b-side to Dolores)
Jim Ed Brown
Bottle, Bottle
single (b/w It Doesn't Know Any Better)
Roy Orbison
Twinkle Toes
single (b/w Where Is Tomorrow)
Coon-Sanders Orchestra
I Gotta Great Big Date With A Little Bitta Girl
shellac 10″ (b/w An Old Italian Love Song)
Gene Chandler
Nothing Can Stop Me
single (b/w The Big Lie)
Your DJ speaks…
Nick Lowe
I Love My Label
A Bunch of Stiff Records
Graham Parker & the Rumour
Mercury Poisoning
single (b-side to I Want You Back (Alive))
John Fogerty
Zanz Can't Dance
Centerfield
Neil Young & The Bluenotes
This Note's for You
This Note's for You
Belle & Sebastian
Seymour Stein
The Boy With The Arab Strap
The Records
Starry Eyes
single (b/w Paint Her Face)
Your DJ speaks…
Queen
Death On Two Legs (Dedicated To… )
A Night At The Opera
Lynyrd Skynyrd
Working for MCA
Second Helping
Sex Pistols
EMI (Unlimited Edition)
Never Mind The Bollocks Here's The Sex Pistols
Sugarloaf
Don't Call Us, We'll Call You
single (b/w Texas Two-Lane)
Stiff Little Fingers
Rough Trade
Inflammable Material
Spoon
The Agony of Laffitte
single (b/w Laffitte Don't Fail Me Now)
Your DJ speaks…
The Glass Bottle
I Ain't Got Time Anymore
single (b/w The First Time)
Bessie Banks
Go Now
single (b/w It Sounds Like My Baby)
Lou Rawls
Not The Staying Kind
single (b-side to Lady Love)
The Jesters IV
(Bye Bye Bye Bye) So Long
single (b-side to She Lied (I Know Why))
Your DJ bids you farewell…