Podcast: Play in new window | Download (Duration: 3:01:52 — 249.8MB)
If you're looking for previous episodes, click here.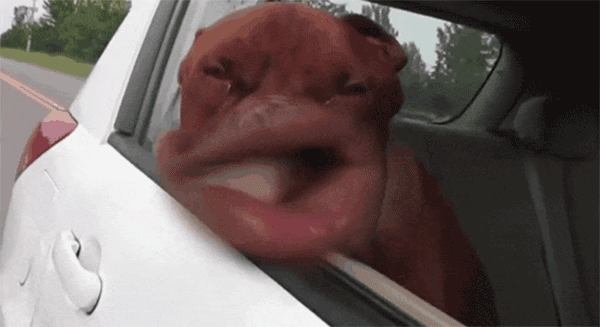 Hinky Dinky Time on WFMU's Give the Drummer Radio, episode 146: Friday, April 1, 2016 at 12:"00 PM, Eastern Time.
You're gonna have to find another fool.
Click here for everything you need to know about accessing the audio.
Access the accuplaylist and comments for this episode at
http://wfmu.org/playlists/hd/20160401
The archived audio and podcast is available now.
Artist:
Title:
Album:
Your DJ welcomes you…
Uncle Michael
Hinky Dinky Time Open
Back Pocket
Come On In
Buzzard Bait
The Main Ingredient
Everybody Plays the Fool
single (b/w Who Can I Turn To (When Nobody Needs Me))
Linda McCartney
Oriental Nightfish
Wide Prairie
Heathen Dan
I Like
unk.
Dick Haymes Featuring Les Brown And His Band Of Renown
Me and Bobby McGee
Dick Haymes Comes Home! First Stop The Cocoanut Grove, Los Angeles
Perry Como
Fooled
single (b/w Tina Marie)
Your DJ speaks…
Giorgio Moroder
Happy Birthday
single (b-side to Looky, Looky)
Yogi Yorgesson With The Johnny Duffy Trio
I Yust Go Nuts At Christmas
shellac 10″ (b-side to Yingle Bells)
Liberace
September Song
single (b/w I Want My Mama (Mama Yo Quiero))
The Spokesmen
The Dawn Of Correction
single (b/w For You Babe)
The Goldebriars
No More Bomb
Straight Ahead!
Legendary Stardust Cowboy
Who's Knocking On My Door
single (b/w Paralyzed)
Engelbert Humperdinck
Quando Quando Quando
single (b/w Misty Blue)
Your DJ speaks…
Dickie Goodman
Batman & His Grandmother
single (b/w Suspense)
Wesley Willis
Rock And Roll McDonalds
Greatest Hits
Dick Dale & The Del-Tones
King Of The Surf Guitar
single (b/w Hava Nagila)
Johnny Hardy
In Memory Of Johnny Horton
single (b/w Wasting My Time)
The Whippets
Go Go Go With Ringo
single (b/w I Want To Talk With You)
Caterina Valente & Silvio Francesco
Hoggy Doggy City
single (b/w Hava, Nagilah Hava)
Frankie Davidson
The Ball-Bearing Bird
single (b/w I've Gotta Get Back To Cindy)
Jayne Mansfield
That Makes It!
single (b/w Little Things Mean A Lot)
Your DJ speaks…
Ramona King
Super Chicken
unk.
Surface Music
I Am A Janitor
single (b/w Slim Boy)
St. Winifred's School Choir
No One Quite Like Grandma
single (b/w Pinocchio)
Steve Lawrence
The Lady Wants To Twist
single (b/w Tell Her I Said Hello)
Mike & The Runaways
Ja Ja
single (b-side to Um, Um, Um, Um, Um, Um)
Singin' Sammy Ward
That Child Is Really Wild
single (b-side top Who's The Fool)
Perry Como With Mitchell Ayres And His Orchestra And The Ray Charles Singers
Glendora
single (b-side to More)
Rodney Allen Rippy
Never Thought I Could Be A Star
Take Life A Little Easier
Your DJ speaks…
Greenhorns
Ghost Riders In The Sky
Ghost Riders in the Sky
Johnny Cash
Wer Kennt Den Weg (Without Vocal Chorus)
single (b/w Der Liebe Schönster Tag (This Love I Have For You))
Cher
For What It's Worth
3614 Jackson Highway
Raphael
Going Out Of My Head
Live At The Talk Of The Town, London
Karl Denver
Indian Love Call
single (b/w My Melancholy Baby)
Pat Boone
Ain't That A Shame
single (b/w Tennessee Saturday Night)
Your DJ speaks…
The Goodies
The Funky Gibbon
single (b/w Sick-Man Blues)
Elvis Presley
Wooden Heart
single (b/w Tonight Is So Right For Love)
Johnny Crawford
Your Nose Is Gonna Grow
single (b/w Mr. Blue)
Royal Guardsmen
Simon Says
Snoopy For President (EP)
Kate Smith
Rose O'Day (The Filla-Da-Gusha Song)
shellac 10″ (b/w The White Cliffs Of Dover)
Horace Heidt
Piggy Wiggy Woo
shellac 10″ (b/w Two Hearts Are Better Than One)
Your DJ speaks…
Wally Cox
There is a Tavern in the Town
single (b-side to What A Crazy Guy (Dufo))
Carol Connors
Listen To The Beat
single (b/w My Special Boy)
Hugo & Luigi
La Plume De Ma Tante
single (b/w Honolulu Lu)
Tub Jug Washboard Band
Tub-Jug Rag
shellac 10″ (b/w San)
Penny Nichols
Farina
single (b-side to Look Around Rock)
The Mudlarks
Yea, Yea
single (b-side to Book Of Love)
Ken Dodd
Happiness
single (b/w unk.)
Your DJ speaks…
Michael Nesmith
Flying
Infinite Rider On The Big Dogma
Elephant's Memory
I Couldn't Dream
single (b-side to Mongoose)
The Johnston Brothers
Downhearted
shellac 10″ (b-side to Oh, Happy Day)
Cathy Carroll
I Wish You Were A Girl
single (b-side to Look In The Heavens – It's A Falling Star)
Donovan
Intergalactic Laxative
single (b-side to Maria Magenta)
Don Ray
The Official Nitecap Song
single (b-side to The Ballad Of Herb / Mr. Jepko & Nitecap Lullaby)
Your DJ bids you farewell…