If you're looking for previous episodes, click here.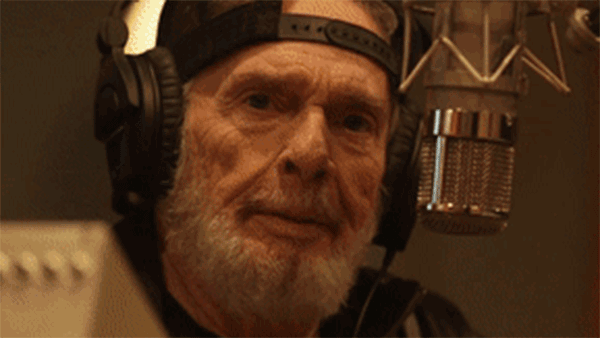 Hinky Dinky Time on WFMU's Give the Drummer Radio, episode 148: Friday, April 8, 2016 at 12:"00 PM, Eastern Time.
I'll fix your flat tire, Merle.
Click here for everything you need to know about accessing the audio.
Access the accuplaylist and comments for this episode and archived audio at
http://wfmu.org/playlists/hd/20160408
The archived audio is available now.
Artist:
Title:
Album:
Your DJ welcomes you…
Uncle Michael
Hinky Dinky Time Open
Merle Haggard and the Strangers
I Take A Lot Of Pride In What I Am
Pride In What I Am
Merle Haggard and the Strangers
Tulare Dust
Someday We'll Look Back
Merle Haggard and the Strangers
They're Tearin' The Labor Camps Down
Let Me Tell You About A Song
Merle Haggard
Hungry Eyes
A Portrait Of Merle Haggard
Merle Haggard and the Strangers
Daddy Frank (The Guitar Man)
Let Me Tell You About A Song
Merle Haggard
Kern River
Kern River
Your DJ speaks…
Merle Haggard and the Strangers
California Blues (Blue Yodel No. 4)
Same Train, A Different Time
Merle Haggard and the Strangers
New York City Blues
It's Not Love (But It's Not Bad)
Merle Haggard and the Strangers
The Sidewalks Of Chicago
Hag
Merle Haggard and the Strangers
Skid Row
I'm A Lonesome Fugitive
Merle Haggard
Big City
Big City
Merle Haggard
Sing A Sad Song
single (b/w You Don't Even Try)
Merle Haggard and the Strangers
If We Make It Through December
If We Make It Through December
Your DJ speaks…
Merle Haggard and the Strangers
I Wonder If They Ever Think Of Me
I Wonder If They Ever Think Of
Merle Haggard and the Strangers
I'm A Lonesome Fugitive
I'm A Lonesome Fugitive
Merle Haggard and the Strangers
Running Kind
A Working Man Can't Get Nowhere Today
Merle Haggard and the Strangers
Branded Man
Branded Man
Merle Haggard and the Strangers
Sing Me Back Home
Sing Me Back Home
Merle Haggard and the Strangers
Mama Tried
Mama Tried
Your DJ speaks…
Merle Haggard and the Strangers
Drink Up and Be Somebody
I'm A Lonesome Fugitive
Merle Haggard and George Jones
C.C. Waterback
single (b/w After I Sing All My Songs)
Merle Haggard
(My friends are gonna be) Strangers
Strangers
Merle Haggard and the Strangers
Swinging Doors
Swinging Doors
Merle Haggard and the Strangers
The Bottle Let Me Down
Swinging Doors (And The Bottle Let Me Down)
Merle Haggard
Misery and Gin
Back To The Barrooms
Merle Haggard
I Think I'll Just Stay Here and Drink
Back To The Barrooms
Your DJ speaks…
Merle Haggard and the Strangers
Is This the Beginning of the End?
The Legend Of Bonnie & Clyde
Merle Haggard
Are The Good Times Really Over (I Wish A Buck Was Still Silver)
Big City
Merle Haggard and the Strangers
The Fightin' Side Of Me
single (b-side to Every Fool Has A Rainbow)
Merle Haggard and the Strangers
Okie From Muskogee
single (b/w If I Had Left It Up To You)
Merle Haggard and the Strangers
I'm A White Boy
A Working Man Can't Get Nowhere Today
Merle Haggard and the Strangers
White Man Singin' The Blues
Presents His 30th Album
Merle Haggard
Workin' Man Blues
single (b/w Silver Wings)
Your DJ speaks…
Merle Haggard
That's The Way Love Goes That's
The Way Love Goes
Merle Haggard and the Strangers
Things Aren't Funny Anymore
Presents His 30th Album
Merle Haggard and the Strangers
I Threw Away the Rose
Branded Man
Merle Haggard and the Strangers
It's Not Love (But It's Not Bad)
It's Not Love (But It's Not Bad)
Merle Haggard
I'm Gonna Break Every Heart I Can
single (b/w Falling For You)
Merle Haggard and the Strangers
Today I Started Loving You Again
single (b-side to The Legend Of Bonnie And Clyde (promo))
Merle Haggard
I Had a Beautiful Time
A Friend In California
Your DJ speaks…
Merle Haggard and the Strangers
Silver Wings
single (b-side to Workin' Man Blues)
Merle Haggard and the Strangers
Kentucky Gambler
Kentucky Gambler
Merle Haggard
A Friend in California
A Friend In California
Merle Haggard
Leonard
Back To The Barrooms
Merle Haggard and the Strangers
White Line Fever
prev. unr.
Merle Haggard and the Strangers
I Ain't Got Nobody (And Nobody Cares For Me)
prev. unr.
Merle Haggard
Corrine Corrina
A Tribute To The Best Damn Fiddle Player In The World
Your DJ speaks…
Merle Haggard and Willie Nelson
Pancho And Lefty
Pancho & Lefty
Merle Haggard and the Strangers
The Legend Of Bonnie And Clyde
The Legend Of Bonnie And Clyde
Merle Haggard and the Strangers
Trouble in Mind
Hag (bonus track)
Merle Haggard
Garbage Man
Haggard Like Never Before
Merle Haggard
Twinkle, Twinkle, Lucky Star
single (b/w I Don't Have Any Love Around)
Merle Haggard
Roses In the Winter
Serving 190 Proof
Merle Haggard
If I Could Only Fly
If I Could Only Fly
Your DJ bids you farewell…