Podcast: Play in new window | Download (Duration: 3:03:58 — 252.6MB)
If you're looking for previous episodes, click here.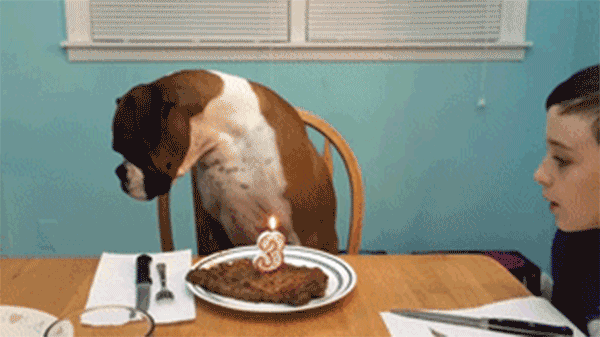 Hinky Dinky Time on WFMU's Give the Drummer Radio, episode 152: Friday, May 6, 2016 at 12:"00 PM, Eastern Time.
Hinky Dinky Time on Give the Drummer Radio is THREE!
Click here for everything you need to know about accessing the audio.
Access the accuplaylist and comments for this episode at
http://wfmu.org/playlists/hd/20160506
The archived audio and podcast is available now.
Artist:
Title:
Album:
Your DJ welcomes you…
Uncle Michael
Hinky Dinky Time Open
Bob Dorough
Three Is A Magic Number
Multiplication Rock – (Original Soundtrack Recording)
Mills Brothers
Three Little Fishes
shellac 10″ (b-side to Strawberry Fair)
Al 'Jazzbo' Collins
Three Little Pigs
single (b-side to Little Red Riding Hood)
Bob Marley & The Wailers
Three Little Birds
single (b/w Every Need Got An Ego To Feed)
Radio Spots From The Blaxploitation Movie Era
Three Tough Guys
n/a
Spade Cooley & His Orchestra
Three Way Boogie
shellac 10″ (b/w Crazy 'Cause I Love You)
Emil Richards And The Factory
No Place I'd Rather Be
single (b/w Do Biddley)
Your DJ speaks…
Roy Hogsed
Cocaine Blues
shellac 10″ (b/w Fishtail Boogie)
Freddy Weller
The Promised Land
single (b/w Goodnight Sandy)
Johnny Cash
Any Old Wind That Blows
Any Old Wind That Blows
Charlie Rich
Take These Chains From My Heart
Charlie Rich Sings Country & Western
Don Gibson
Sea Of Heartbreak
single (b/w I Think It's Best (To Forget Me))
Faron Young
A World So Full Of Love
single (b/w Forget The Past)
Lynn Andersen
Promises, Promises
singe (b/w It Makes You Happy)
Tom T. Hall
We're All In This Alone
A Soldier of Fortune
Your DJ speaks…
Rufus Featuring Chaka Khan
Dance Wit Me
Rufus Featuring Chaka Khan
Mylène Farmer
California
Anamorphosée
Fleetwood Mac
Little Lies
single (b/w Ricky)
Patti Page
Now That I'm in Love
single (b-side to Oo! What You Do To Me)
Alberta Hunter
Tain't Nobody's Biz-Ness
shellac 10″ (b/w If You Want to KeepYour Daddy Home)
The Liverbirds
It Won't Last Long
unk.
Your DJ speaks…
Gene Chandler
Man's Temptation
single (b/w Baby That's Love)
The Nic Nacs
Found Me A Sugar Daddy
single (b-side to Gonna Have A Merry Christmas)
LaVern Baker
Voodoo Voodoo
single (b-side to Hey, Memphis)
Lowell Fulson
Tramp
single (b/w Pico)
Chuck Berry And His Combo
Thirty Days (To Come Back Home)
single (b/w Together (We Will Always Be))
Mills Brothers
I Don't Know Enough About You
shellac 10″ (b-side to There's No One But You)
Your DJ speaks…
Frank Ifield
Riders In The Sky
Frank Ifield
Nino Tempo & April Stevens
Tea For Two
single (b/w I'm Confessin' (That I Love You))
The James Hunter Six
Free Your Mind (While You Still Got Time)
Hold On!
The Nels Cline Singers
Red Line to Greenland
Initiate
The Jags
Back Of My Hand
Evening Standards
Your DJ speaks…
Grant Green
Ezz-thetic
Solid
Rhian Sheehan
System
Tiny Blue Biosphere
ABBA
Conociéndome, Conociéndote
single (b/w Money, Money, Money)
Your DJ speaks…
Roger Nichols & The Small Circle Of Friends
Trust
Roger Nichols & The Small Circle Of Friends
Bobby Rydell
Time & Changes
single (b-side to Every Little Bit Hurts)
Michael Penn
All That That Implies
Resigned
Paul McCartney
Big Barn Bed
Redrose Speedway
The Mellow Larks
Time To Pray (Alleluia)
single (b/w Love You Baby)
Allison MacCallum with Celebration
You Can't Have Sunshine Every Day
unk.
Gasolin'
Boogaloo
The Last Jim
Your DJ speaks…
John Fogerty
Almost Saturday Night
John Fogerty
Marty Robbins
Aloha Oe (Farewell to Thee)
single (b-side to My Isle Of Golden Dreams)
Peter Gault & Amy Rachelle
Constipation
A Psycho-Sexual Incantation
Kay Cee Jones
The Japanese Farewell Song
single (b/w I Wore Dark Glasses (At Your Wedding))
Rita Pavone
Remember Me
single (b/w Just Once More)
Your DJ bids you farewell…