Podcast: Play in new window | Download (Duration: 3:04:27 — 253.3MB)
If you're looking for previous episodes, click here.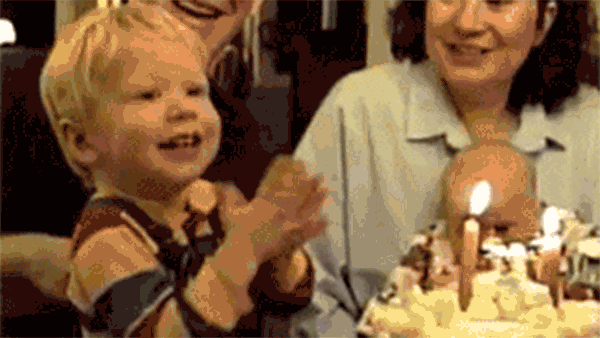 Hinky Dinky Time on WFMU's Give the Drummer Radio, episode 154: Friday, May 20, 2016 at 12:"00 PM, Eastern Time.
It's my party…
Click here for everything you need to know about accessing the audio.
Access the accuplaylist and comments for this episode at
http://wfmu.org/playlists/hd/20160520
The archived audio and podcast is available now.
Artist:
Title:
Album:
Your DJ welcomes you…
Uncle Michael
Hinky Dinky Time Open
The Residents
Birthday Boy
Duck Stab!/Buster And Glen
The ピーズ
Birthday
The Pees
The Bunch
Birthday
single (b/w Still)
Peter & The Wolves
Birthday
single (b-side to Julie)
The Swingle Singers
Birthday
Ticket To Ride
Pixies Three
Birthday Party
single (b/w Our Love)
Cracker
Happy Birthday to Me
Cracker
Your DJ speaks…
The Warm Sensation
The Clown
single (b/w I'll Be Proud Of You)
The Yardbirds
Ha Ha Said The Clown
single (b/w Tinker, Tailor, Soldier, Sailor)
The Lazy Eggs
I'm A Clown
single (b/w Poor Boys Always Weep)
The Vibrators
Rock 'n' Roll Clown
On the Guest List
Billie Jo Spears
See The Funnly Little Clown
Blanket On The Ground
The Merry-Go-Round
A Clown's No Good
The Merry-Go-Round
Robby Snowden
No One Really Loves a Clown
single (b-side to Talkin')
Dave Davies
Death of a Clown
single (b/w Love Me Till The Sun Shines)
Your DJ speaks…
Lou Reed
Magician
Magic and Loss
Tom Waits
Pony
Mule Variations
Little White Rabbits Still Bleed Red
Balloon Animal Suicide (Big Blue Ribbons)
Twisted Caberet Vol. 1
Your DJ speaks…
Scott Walker + Sunn O)))
Brando (Dwellers On The Bluff)
Soused
Motorhead
No Voices in the Sky
single (b/w Eagle Rock)
Latimore
Let's Straighten It Out
Let's Straighten It Out – More, More, More, Latimore
Your DJ speaks…
Marty Robbins
Riders in the Sky
prev. unr.
Chet Baker
El Paso
A Taste of Tequila
The Merry Macs
Jingle, Jangle, Jingle
shellac 10″ (b/w Cheatin' On The Sandman)
Don Everly
Tumbling Tumbleweeds
Don Everly
Fleetwood Mac
Cool Water
single (b-side to Gypsy (Edit))
Grant Green
I'm an Old Cowhand
Talkin' About
Tommy Edwards
Don't Fence Me In
single (b/w I'm Building Castles Again)
Your DJ speaks…
Hamilton Bohannon
Bohannon's Beat Part 1
Bohannon
Funkadelic
Cholly (Funk Getting Ready To Roll!)
One Nation Under a Groove
Ripple
I Don't Know What It Is But It Sure Is Funky
single (b/w Dance Lady Dance)
Prince & the Revolution
Mountains
Parade
Your DJ speaks…
The Edgar Broughton Band
Mr. Crosby
single (b-side to Gone Blue)
Blue Cheer
Peace of Mind
New! Improved! Blue Cheer
Neil Diamond
Two-Bit Manchild
single (b/w Broad Old Woman (6 A.M. Insanity))
Your DJ speaks…
Little River Band
Cool Change
single (b/w Middle Man)
Steely Dan
Black Cow
Aja
The Isley Brothers
Work To Do
single (b/w Beautiful)
Chris Farlowe
Out Of Time
single (b/w Baby Make It Soon)
Your DJ bids you farewell…