Podcast: Play in new window | Download (Duration: 3:00:14 — 247.5MB)
If you're looking for previous episodes, click here.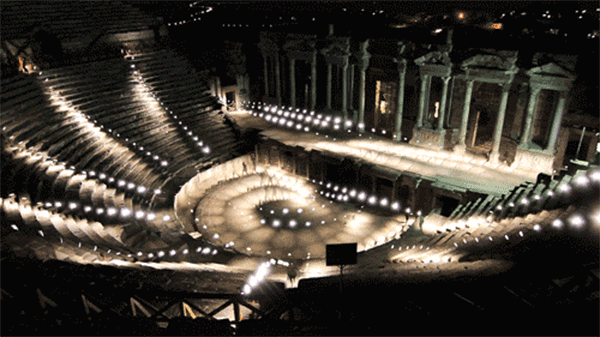 Hinky Dinky Time on WFMU's Give the Drummer Radio, episode 155: Friday, May 27, 2016 at 12:"00 PM, Eastern Time.
It's all exoticism.
Click here for everything you need to know about accessing the audio.
Access the accuplaylist and comments for this episode at
http://wfmu.org/playlists/hd/20160527
The archived audio and podcast is available now.
Artist:
Title:
Album:
Your DJ welcomes you…
Uncle Michael
Hinky Dinky Time Open
Eddie King And Mae B May
Please Mr DJ
single (b-side to Are You Pushed To Love)
Minutemen
#1 Hit Song
Double Nickels on the Dime
Dusty Springfield
In The Land Of Make Believe
Dusty In Memphis
The Tremors
Little Liza Jane
single (b/w Sing La-La)
Nahuatl
Dejame
Nahuatl
Kevin Ayers
Girl On A Swing
Joy of a Toy
Idle Race
Reminds Me of You
Idle Race
Ritchie Dean
I'd Do Anything
single (b-side to Goodbye Girl)
Your DJ speaks…
Neighb'rhood Childr'n
Feeling Zero
Neighb'rhood Childr'n
The Who
Tommy, Can You Hear Me?
Tommy
The Who
In The City
The Who Sell Out
The Jam
In The City
In The City
Ambrosia
Nice Nice Very Nice
Ambrosia
Al Green
Belle
The Belle Album
Your DJ speaks…
Rob Hoeke Rhythm & Blues Group
When People Talk
single (b/w Rain, Snow, Misery)
Edmundo Ros And His Orchestra
Chocolate Whiskey And Vanilla Gin
Calypso Man (EP)
Wilde Knights
Beaver Patrol
single (b/w Tossin' And Turnin')
The Vels
Mysterious Teenager
single (b-side to Please Be Mine)
Labi Siffre
It Must Be Love
single (b/w To Find Love)
Don Agrati
Bloodstream
single (b/w Two-Bit Afternoon)
Peggy Lee
When In Rome (I Do As The Romans Do)
In the Name of Love
Your DJ speaks…
The Impressions
Gypsy Woman
single (b/w As Long As You Love Me)
The Mills Brothers
Caravan
shellac 10″ (b/w The Flat Foot Floogee (w. Louis Armstrong))
Van Morrison
Caravan
Moondance
The Lee Kings
Orient Express
single (b/w The Trees Are Talking)
John KaSandra
(What's Under) The Natural Do
single (b/w Tired Old Subject)
Friar Tuck
Alley Oop
single (b/w Sweet Pea)
Dave York and The Beachcombers
(Let's Have A) Beach Party
single (b/w I Wanna Go Surfin')
Your DJ speaks…
Salamander
Ghost Riders In The Sky
Hand/Eye: For My Head Is Filled With Dew, And My Locks With The Drops Of The Night – Eye
Brad King And His Dude Ranch Gang
You Ain't Got My Number Anymore
shellac 10″ (b-side to Tag Along)
The Four Top
Just Seven Numbers (Can Straighten Out My Life)
single (b/w I Wish I Were Your Mirror)
The Beatles
Ballad Of John And Yoko
single (b/w Old Brown Shoe)
Elvis Costello
Waiting for the End of the World
My Aim Is True
Your DJ speaks…
Barrence Whitfield
Bad Girl
Savage Kings
Lee Mitchell & The Curly Money Combo
A Little Blue Bird Told Me
unk.
James Coit
Black Power
single (b/w Phillandrine)
July
To Be Free
July
The Stanley Brothers
Sunny Side Of The Mountain
single (b/w Shenandoah Waltz)
The Music Convention
Belly Board Beat
Children of the Sun – OST (EP)
Your DJ speaks…
Joe Turner And Pete Johnson
Roll 'Em Pete
shellac 10″ (b/w Count Basie's Blue Five – Boogie Woogie)
The Olympics
Big Boy Pete
(lost my notes)
Roy Brown And His Mighty-Mighty Men
Butcher Pete
shellac 10″ (b/w Butcher Pete Part 2)
Guitar Ray
Funky Pete, Pt.I
single (b/w Funky Pete, Pt.II)
Peter Holsapple
Don't Call Me Pete
Radio Free Song Club: Third One Now
Your DJ speaks…
Astrud Gilberto
How Insensitive
The Astrud Gilberto Album
Martha And The Vandellas
A Love Like Yours (Don't Come Knocking Everyday)
single (b-side to Heat Wave)
Dick Haymes Featuring Les Brown And His Band Of Renown
Everytime We Say Goodbye
Dick Haymes Comes Home! First Stop The Cocoanut Grove, Los Angeles
Barbra Streisand
Where Am I Going?
Color Me Barbra
Don & The Agitators
Going Back Home
single (b-side to Don Pierce – If You Should Need Me)
Brak
Bye-Bye, Goodbye, Goodbye Everybody
Space Ghost's Musical Bar-B-Que: 25 Hickory-Smoked Harmonies
Your DJ bids you farewell…