Podcast: Play in new window | Download (Duration: 3:02:41 — 250.9MB)
If you're looking for previous episodes, click here.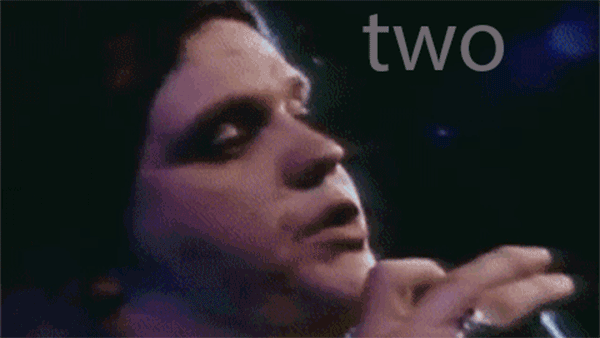 Hinky Dinky Time on WFMU's Give the Drummer Radio, episode 155: Friday, June 10, 2016 at 12:"00 PM, Eastern Time.
We meat-loafed 'em (go Cubs).
Click here for everything you need to know about accessing the audio.
Access the accuplaylist and comments for this episode at
http://wfmu.org/playlists/hd/20166107
The archived audio and podcast is available now.
Artist:
Title:
Album:
Your DJ welcomes you…
Uncle Michael
Hinky Dinky Time Open
Ray Charles
Let The Good Times Roll
The Genius of Ray Charles
The Globetrotters
House Party
The Globetrotters
Blue Mink
Good Morning Freedom
single (b/w Mary Jane)
Wizzard
Bend Over Beethoven
single (b-side to See My Baby Jive)
Blossom Dearie
I'm Hip
I'm Hip
Johnny Wakelin
In Zaire
single (b/w You Got The Bug)
Your DJ speaks…
The Tubes
Stand Up And Shout
White Punks On Dope
Free Fall
Free Fall
Power & Volume
Brownsville Station
Barefootin'
single (b-side to Smokin' In The Boy's Room)
The Golden Cups
Get My Mojo Working
The Golden Cups Album
Maltese
Yasumi
Suncrush
RX
Sunday Bloody Sunday
The Party Party
Your DJ speaks…
Roy Hamilton
Don't Let Go
single (b/w The Right To Love)
Lord Tickler
Medley: Mango Walk / Give Me Back Me Shilling / Sweetie Charlie
unk.
Bob & Ray
Anxiety – Card From Llewellyn
n/a
The Free Design
You Be You And I'll Be Me
Heaven/Earth
The Matadors (Tony, Vic And Manuel)
Ace of Hearts
single (b-side to Perfidia)
Grimms
Slaves Of Freedom
Sleepers
Your DJ speaks…
Jerry Lee Lewis
Ring of Fire
Country Songs For City Folks
Johnnie Ray
Cool Water
single (b-side to An Ordinary Couple)
Hank Thompson
Teach 'em How to Swim
Songs For Rounders
Brute Force
Cudd'ly
single (b-side to In Jim's Garage)
Guy Lombardo & His Royal Canadians (v Carmen Lombardo)
A Cottage For Sale
shellac 10″ (b/w Without You Emaline)
Red Norvo and his Orchestra (v Mildred Bailey)
Worried Over You
shellac 10″ (b-side to Tears In My Heart)
Terry Rice-Milton
Opening Night
single (b-side to Your Heart's Not In Your Love)
Your DJ speaks…
Lawrence Welk And His Orchestra (with Neil LeVang, guitar)
Riders in the Sky
single (b/w My Love For You)
Ennio Morricone
As A Judgement (Come Una Sentenza)
C'Era Una Volta Il West (Once Upon A Time In The West)
Rattles
You Can't Have Sunshine Everyday
single (b/w Where Is The Friend)
David Bowie
Neuköln
Heroes
Can
Bring Me Coffee or Tea
Tago Mago
Your DJ speaks…
Lesley Gore
Wonder Boy
single (b-side to Maybe I Know)
D. R. Hooker
Falling Asleep
The Truth
Orchester Jeff Hasky
Jeff's Special
unk.
Tubize Royal Hawaiian Orchestra
Wabash Blues
single (b/w In My Old Hawaiian Home)
Pat Daisy
Everybody's Reaching Out For Someone
single (b/w I'll Be There)
Jimmy Hughes
Neighbor, Neighbor
single (b/w It's A Good Thing)
Your DJ speaks…
T. Rex
Laser Love
single (b/w Life's An Elevator)
The Trout
Crazy Billy
The Trout
The 8th Day
If I Could See The Light
single (b/w If I Could See The Light (Instrumental))
Howlin' Wolf
Somebody In My Home (Alternate Take)
prev. unr.
Paula Greer
So In Love
prev. unr.
Norma Jean
Go Cat Go
single (b/w Lonesome Number One)
Your DJ speaks…
Al Stewart
Year Of The Cat
Year Of The Cat
The Kinks
I Gotta Go Now
Kinksize Session (EP)
Frank Ifield
Goodbye Now
single (b-side to Paradise)
Johnnie Ray
Miss Me Just A Little
single (b/w Soliloquy Of A Fool )
Your DJ bids you farewell…