If you're looking for previous episodes, click here.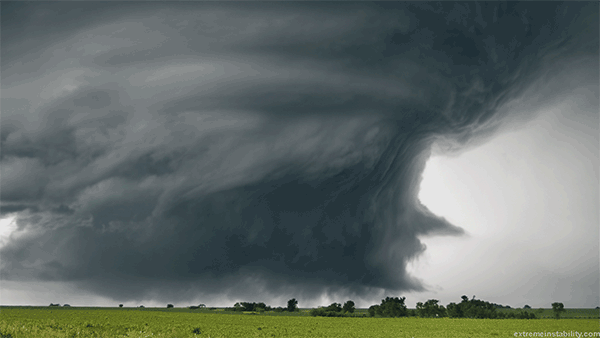 Hinky Dinky Time on WFMU's Give the Drummer Radio, episode 158: Friday, June 24, 2016 at 12:00 PM, Eastern Time.
Go big or go home.
Click here for everything you need to know about accessing the audio.
Access the accuplaylist and comments for this episode and archived audio at
http://wfmu.org/playlists/hd/20160624
The archived audio is available now.
Artist:
Title:
Album:
Your DJ welcomes you…
Uncle Michael
Hinky Dinky Time Open
Michael Redway
Good Morning
single (b/w Shobhan (Shevawn))
Chairmen of the Board
Let's Have Some Fun
single (b/w Love At First Sight)
Monkees
Good Times
Good Times!
Walter Jackson
I'll Keep On Trying
single (b-side to Where Have All The Flowers Gone)
Brenda Lee
One Step At A Time
single (b-side to Fairyland)
The Stanley Brothers of Virginia
Will You Miss Me
Long Journey Home
Your DJ speaks…
Razors Edge
Rule britania
Whatever It Takes
Public Enemy
You're Gonna Get Yours
Yo! Bum Rush The Show
Arthur Prysock
You Can Do It
single
Dick Hyman
Give It Up Or Turn It Loose
The Age Of Electronicus
The Byrds
I Knew I'd Want You (acoustic)
prev. unr.
Don Covay & The Goodtimers
I'll Be Satisfied
Mercy!
Your DJ speaks…
The Flamingos
I Only Have Eyes for You
single (b/w Goodnight Sweetheart)
Chicha Libre
La Danza del Millonario
Canibalismo
DJ Shadow
Six Days
The Private Press
David Bowie
The Hearts Filthy Lesson (Filthy Mix)
1. Outside – The Nathan Adler Diaries: A Hyper Cycle – Bonus Disc
Buddy Pipp's Highlifers
Sway
unk.
Your DJ speaks…
David Essex
Lamplight
single (b/w We All Insane)
Blue
Let's Talk It Over
Life In The Navy
Cirrone
In The Sun
Uplands Park Road
Zombies
Walking In The Sun
prev. unr.
Lexington Avenue Local
Along Comes Mary
single (b/w Listen Everybody)
Don Agrati
Protoplasm Blues
Homegrown
Your DJ speaks…
The Brothers Four
Riders In The Sky
B.M.O.C. (Best Music On/Off Campus)
The Four Voices
Dancing with My Shadow
(forgot to research)
Jimmy Reed
When Two People in Love
Big Boss Man
Ernie Freeman Combo
Jivin' Around, Pt. 1
single (b/w Jivin' Around Pt. 2)
Willie Hutch
The Duck
single (b/w Love Runs Out)
Ike & Tina Turner
Sweet Rhode Island Red
single (b/w Get It Out Of Your Mind)
Your DJ speaks…
The Grateful Dead
The Other One->Me and My Uncle->The Other One (Texas Christian University, Fort Worth, Texas, November 14, 1971)
Road Trips: Volume 3: Number 2 (Bonus Disc)
Your DJ speaks…
Dan Penn
Let Them Talk
single (b/w Close To Me)
Bunker Hill
Little Red Ridin' Hood And The Wolf
single (b-side to Nobody Knows)
Ox Bow Incident
Harmonica Man
single (b-side to Reach Out)
Roscoe Gordon
Cheese And Crackers
single (b-side to Shoobie Oobie)
Tom Jones
Lonely Joe
single (b/w I Was A Fool)
Het
Kejje Nagaan
single (b-side to Spat Niet Met Pap)
Your DJ speaks…
Captain Beefheart & His Magic Band
Plastic Factory
Safe as Milk
Kyuss
Green Machine
Blues For The Red Sun
Speed, Glue & Shinki
Run And Hide
Speed, Glue & Shinki
Hot Leg
Prima Donna
Red Light Fever
Ramones
Ride (orig. Los Gusanos (CJ Ramone))
prev. unr.
Your DJ speaks…
The Carpenters
Piano Picker
A Song For You
The Carpenters
Saturday
Carpenters
The Carpenters
Love Is Surrender
Close To You
The Carpenters
Your Wonderful Parade
Ticket To Ride
The Carpenters
Turn Away
Ticket To Ride
The Carpenters
I Kept on Loving You
Close To You
The Carpenters
Nowadays Clancy Can't Even Sing
Ticket To Ride
The Carpenters
Druscilla Penny
Carpenters
Your DJ speaks…
Boyd "Doc" Britton
Francis E. Dec, Esq's Gangster Computer God Worldwide Secret Containment Policy
Worldwide Living Death Frankenstein Slavery
American Music Club
The Thorn in My Side Is Gone
San Francisco
Glad
Johnny Silver's Ride
single (b/w Love Needs The World)
Chris White
Spanish Wine
single (b/w She's Only Dancing)
Bob Dylan
Buckets of Rain
Blood on the Tracks
Your DJ speaks…
Terry Knight
Saint Paul
single (b/w (The Legend Of) William And Mary)
The Stranglers
Dagenham Dave
No More Heroes
Cheap Trick
Do You Believe Me?
Bang, Zoom, Crazy…Hello
Billy Thorpe
Children Of The Sun
single (b/w Wrapped In The Chains Of Your Love)
Your DJ speaks…
The Peddlers
What Now My Love
Freewheelers
The Peddlers
That's Life
single (b/w Wasting My Time)
Frank Sinatra
It Happened in Monterey
Songs For Swingin' Lovers
Roy Smeck And His Vita Trio
In A Shanty In Old Shanty Town
shellac 10″ (b/w While We Danced At The Mardi Gras)
Bing Crosby Feat. Guy Lombardo and his Royal Canadians
Young And Healthy
Brunswick 6472
Marty Robbins
Ribbon of Darkness
single (b/w Little Robin)
Elvis Costello & the Attractions
Town Cryer
Imperial Bedroom
Your DJ speaks…
Captain Beefheart
Steal Softly Through the Snow
prev. unr. Trout Mask House Sessions (1969)
Skip Bifferty
Orange Lace
Skip Bifferty
Ivans Meads
The Sins Of A Family
single (b/w A Little Sympathy)
Lungfish
Ain't No Color
Talking Songs for Walking
Question Mark
Freaking Out
Be Nice to the People
Jack Smith With The Clark Sisters
Cuanto Le Gusta (La Parranda)
shellac 10″ (b/w You Call Everybody Darling)
Your DJ speaks…
Merle Haggard
I Never Go Around Mirrors
The Roots Of My Raising
Charles Lloyd & The Marvels
Sombrero Sam
I Long To See You
Sammy Davis Jr.
Falling In Love Again
The Sammy Davis Jr. All-Star Spectacular
Fanny Brice with the Rosario Bourdon orchestra
Second Hand Rose
shellac 10″ (b/w My Man (From Ziegfeld Follies of 1921) )
Lorne Green
Du Sable [Sand] [French]
Bonanza (EP)
Your DJ speaks…
The Beach Boys
Heads You Win – Tails I Lose
Surfin' Safari
Thin Lizzy
Rosalie (backing track)
prev. unr.
Thin Lizzy
Do Anything You Want To
single (b/w Just The Two Of Us)
Ernie Graham
Romeo & The Lonely Girl
Ernie Graham
Vanity Fare
Early In The Morning
single (b/w You Made Me Love You)
Your DJ speaks…
Portishead
SOS
Hig Rise – OST (not included)
The Raspberries
Don't Want To Say Goodbye
Raspberries
Vera Lynn
Auf Wiederseh'n Sweetheart
shellac 10″ (b/w From The Time You Say Goodbye (The Parting Song))
Your DJ bids you farewell…