Podcast: Play in new window | Download (Duration: 3:12:37 — 264.5MB)
If you're looking for previous episodes, click here.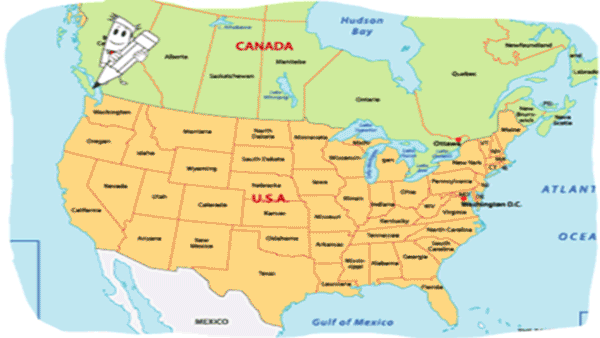 Hinky Dinky Time on WFMU's Give the Drummer Radio, episode 159: Friday, July 1, 2016 at 12:00 PM, Eastern Time.
What a state I'm in.
Click here for everything you need to know about accessing the audio.
Access the accuplaylist and comments for this episode at
http://wfmu.org/playlists/hd/20160701
The archived audio and podcast is available now.
Artist:
Title:
Album:
Your DJ welcomes you…
Uncle Michael
Hinky Dinky Time Open
Heads Hands & Feet
Delaware
Heads Hands & Feet
Horace Heidt & His Orchestra
Pennsylvania Polka
shellac 10″ (b/w When Your Lips Met Mine)
England Dan & John Ford Coley
New Jersey
England Dan & John Ford Coley
Big Al Downing
Georgia Slop
single (b-side to I Feel Good)
Hoosier Hot Shots
Connie's Got Connections In Connecticut
shellac 10″ (b/w Swanee)
Four Vagabonds
Massachusetts
shellac 10″ (b/w unk.)
Your DJ speaks…
Sidney Bechet
Maryland, My Maryland
shellac 10″ (b/w Careless Love)
Flirtations
South Carolina
Nothing But A Heartache
Sonic Youth
New Hampshire
Sonic Nurse
Jimmy Reed
Down in Virginia
Rockin' With Reed
U.K. Subs
New York State Police
Teenage (EP)
Gene Krupa And His Orchestra v. Anita O'Day
Just a Little Bit South of North Carolina
shellac 10″ (b-side to Let's Get Away From It All)
Blossom Dearie
Rhode Island Is Famous For You
Soubrette: Blossom Dearie Sings Broadway Hit Songs
Your DJ speaks…
Johnny Hartman
Moonlight In Vermont
Songs From The Heart
The Louvin Brothers
Kentucky
Tragic Songs Of Life
Emmylou Harris
Tennessee Rose
single (b/w Mama Help)
The Presidents of the United States of America
Ohio
Kudos to You!
Randy Newman
Louisiana 1927
Good Old Boys
The Jackson 5
Goin' Back To Indiana
single (b/w Can I See You In The Morning)
Your DJ speaks…
Duke Ellington
Mississippi
shellac 10″ (b/w Swanee Shuffles)
The Everly Brothers
Illinois
Roots
Neil Young
Alabama
Harvest
Homegas
Maine
Homegas
49th Parallel
Missouri
49th Parallel
Eggs Over Easy
Arkansas
Good 'N' Cheap
Your DJ speaks…
Califone
Michigan Girls
Quicksand/Cradlesnakes
Tenderfoot Edwards
Florida Bound
shellac 10″ (b/w Seven Sister blues)
The Everly Brothers
T for Texas (Blue Yodel No. 1)
Roots
Baroques
Iowa, A Girl's Name
single (b/w Mary Jane)
R. Crumb And His Keep-On-Truckin' Orchestra
Wisconsin Wiggles
10″ (b-side to River Blues)
The Five Chances
California
unk.
Your DJ speaks…
Northern Light
Minnesota
single (b/w Theme From Minnesota)
Clutch
Oregon
Slow Hole To China
GTO's
Kansas And The GTO's
Permanent Damage
Bob Lind
West Virginia Summer's Child
Photographs Of Feeling
Michael Nesmith & The First National Band
Nevada Fighter
Nevada Fighter
Victoria Spivey
Nebraska Blues
shellac 10″ (b-side to He Wants Too Much)
The Seldom Scene
Colorado Turnaround
Recorded Live At The Cellar Door
Your DJ speaks…
Sailor
North Dakota Morning
Sailor
André Williams
Only Black Man in South Dakota
Silky
Yma Sumac
Montana
Legend Of The Sun Virgin
DJ Baba James (James Whetzel)
Washington State
The House of Good Juju
Alvino Rey & His Orchestra
Idaho
shellac 10″ (b-side to It Isn't A Dream Any More)
Huevos Rancheros
Whiteout in Wyoming
Dig In!
Your DJ speaks…
Pere Ubu
Road to Utah
Carnival of Souls
The Kinks
Oklahoma U.S.A.
Muswell Hillbillies
Rick Danko
New Mexico
Rick Danko
Giorgio Moroder
Arizona Man (Jerk)
single (b/w So Young (Slow))
Johnny Horton
North to Alaska
single (b/w The Mansion You Stole)
Sol K. Bright and his Holly-Waiians
Hawaiian Cowboy
shellac 10″ (b/w A Wee Doech An Doris)
Your DJ bids you farewell…