Podcast: Play in new window | Download (Duration: 3:03:00 — 251.3MB)
If you're looking for previous episodes, click here.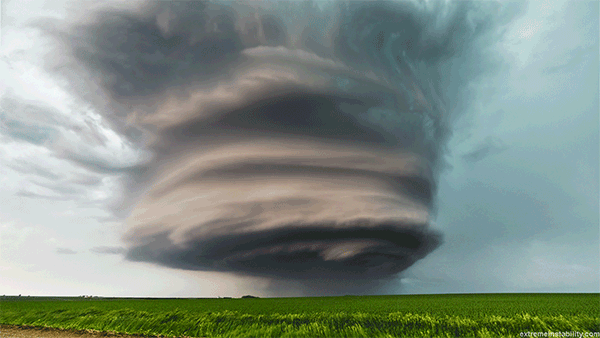 Hinky Dinky Time on WFMU's Give the Drummer Radio, episode 163: Friday, July 29, 2016 at 12:00 PM, Eastern Time.
YUUUUUGE!
Click here for everything you need to know about accessing the audio.
Access the accuplaylist and comments for this episode at
http://wfmu.org/playlists/hd/20160729
The archived audio and podcast is available now.
Artist:
Title:
Album:
Your DJ welcomes you…
Uncle Michael
Hinky Dinky Time Open
King Stitt
Fire Corner
single (b/w Rahtid)
Donna Summer
On The Radio
single (b/w There Will Always Be A You)
Pastrami Malted
Hello, Boston!
single (b/w Wiwwian Wevy)
Philippe Nicaud
Tout Bas, Tout Bas
Erotico … Nicaud
Destroy All Monsters
Bored
single (b/w You're Gonna Die)
David & Jonathan
Every Now And Then
David And Jonathan
Jackie & Roy
You Smell So Good
Storyville Presents Jackie And Roy
Your DJ speaks…
Afro Quintette
Toll The Bells
shellac 10″ (b/w Working For My Jesus)
Iggy & The Stooges
Unfriendly World 
Ready to Die
Etta James
All I Could Do Was Cry
single (b/w Girl Of My Dreams (Rendered As Boy Of My Dreams))
Bun E. Carlos
It Takes a Lot to Laugh, It Takes a Train to Cry (feat. Dave Pirner)
Greetings from Bunezuela!
Bang
Questions
single (b/w Questions (Short Version))
The 5 Royales
Never Turn Your Back
single (b/w Faith)
Your DJ speaks…
Randy California
Rainbow
Kapt. Kopter & The (Fabulous) Twirly Birds
Crabby Appleton
Lucy
Rotten To The Core!
Grapefruit
Sha-Sha
Deep Water
Honeybus
Under The Silent Tree
Story
The Rays
Elevator Operator
unk.
John Byrd Band
Earth Man Blues
Earth Man Blues
Q65
It Came To Me
single (b-side to World Of Birds)
Your DJ speaks…
Richard "Groove" Holmes / Jimmy McGriff
Finger Lickin' Good
Supa Cookin'
Brenda Holloway
You've Changed Me
single (b/w Who's Lovin' You)
Embryo Featuring Charlie Mariano
Ehna, Ehna, Abu Lele
We Keep On
Shades
Ballot Bachs
single (b/w When You Said Goodbye)
Your DJ speaks…
Tornado
(Ghost) Riders In The Sky
Ghost Riders
Peter Tevis Con Ennio Morricone E La Sua Orchestra
High Noon
Un Pugno Di … West – Celebri Canzoni "Western"
Bob Wills & His Texas Playboys
Warm Red Wine
shellac 10″ (b/w Nothing But Trouble)
Freddie Slack With Rhythm Section And Ella Mae Morse With Don Raye
House Of Blue Lights
shellac 10″ (b/w Hey Mr. Postman)
The Liverpool Scene
64
Bread On The Night
Your DJ speaks…
Dolly Parton
Stairway To Heaven
Halos & Horns
Memphis Minnie
Me And My Chauffeur Blues
shellac 10″ (b/w Can't Afford To Lose My Man)
Wayne Raney
Jack & Jill Boogie
shellac 10″ (b/w Lonesome Wind Blues)
Arthur Conley
I Can't Stop (No No No)
single (b/w In The Same Old Way)
Manfred Mann
My Little Red Book
single (b/w What Am I Doing Wrong)
Thin Lizzy
Dancing in the Moonlight
Bad Reputation
Your DJ speaks…
Mike McGear
Sweet Baby
single (b-side to Leave It)
Steve Martin [left banke]
Two By Two (I'm Losing You)
single (b/w Love Songs In The Night)
John Williamson
Cootamundra Wattle
single (b/w See You Next Year, Mate)
Mills Brothers
I've Found A New Baby
shellac 10″ (b/w Sweet Sue – Just You)
Your DJ speaks…
The Chapins
Workin' On My Life
single (b/w The Only Thing (You Ever Really Have To Do Is Die))
The Kinks
She's Got Everything
single (b-side to Days)
The Searchers
He's Got No Love
single (b/w So Far Away)
Scott Walker
I Don't Want to Hear It Anymore
single (b/w You're All Around Me)
Bob Dylan
It's All Over Now, Baby Blue (take 1)
prev. unr.
Your DJ bids you farewell…