If you're looking for previous episodes, click here.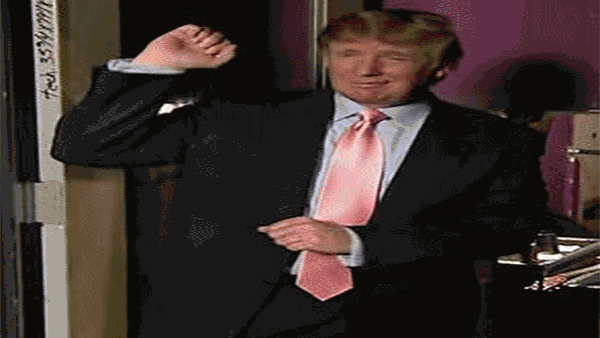 Hinky Dinky Time on WFMU's Give the Drummer Radio, episode 164: Friday, August 5, 2016 at 12:00 PM, Eastern Time.
I have the best moves.
Click here for everything you need to know about accessing the audio.
Access the accuplaylist and comments for this episode and archived audio at
http://wfmu.org/playlists/hd/20160805
The archived audio is available now.
Artist:
Title:
Album:
Your DJ welcomes you…
Uncle Michael
Hinky Dinky Time Open
Humble Pie
Hot 'n' Nasty
Smokin'
War
Why Can't We Be Friends?
single (b/w In Mazatlan)
Poco
Crazy Love
Legend
The Charlatans
Walkin'
prev. unr.
Tom Northcott
Cities Make The Country Colder
single (b-side to The Rainmaker)
Middle Of The Road
Try A Little Understanding
Acceleration
Your DJ speaks…
Lonnie Johnson & Victoria Spivey
Toothache Blues Pts. 1&2
shellac 10″
Cass Elliot
Talking To Your Toothbrush
Dream A Little Dream Of Me
10cc
Don't Squeeze Me Like Toothpaste
single (b-side to Good Morning Judge)
Steely Dan
Your Gold Teeth II
Katy Lied
Fletcher Henderson And His Connie Inn Orchestra
My Sweet Tooth Says I Wanna (But My Wisdom Tooth Says No)
shellac 10″ (b-side to Oh, It Looks Like Rain)
Your DJ speaks…
Ida Cox acc. Lovie Austin & her Blues Serenaders
Death Letter Blues
shellac 10″ (b/w Kentucky Man Blues)
Little Esther
Hello Walls
single (b/w Double Crossing Blues)
Dave Dudley
There Ain't No Easy Run
single (b/w Why I Can't Be With You (Is A Shame))
Caravelles
Have You Ever Been Lonely (Have You Ever Been Blue)
single (b/w Don't Blow Your Cool)
Conny Froboess
Zwei Kleine Italiener
single (b/wHallo, Hallo, Hallo)
The Kinks
Holiday In Waikiki
Face To Face
Daniel Boone
Beautiful Sunday
single (b/w Truly Julie)
Your DJ speaks…
Dave Clark Five
Having A Wild Weekend
Having A Wild Weekend
The Birds
How Can It Be
No Good Without You Baby (EP)
The John Byrd Band
Friend At A Very Good Time
single (b-side to Earth Man Blues)
The Persuaders
Peace In The Valley Of Love
single (b-side to What Is The Definition Of Love)
Your DJ speaks…
Spiderbait
Ghost Riders In The Sky
Ghost Rider – OST
Fleetwood Mac
Songbird (Previously Unissued Outtake)
prev. unr.
Fotheringay
Nothing More
Fotheringay
Nat 'King' Cole
Send for Me
shellac 10″ (b/w My Personal Possession)
Mel Tormé
It's A Blue World
It's A Blue World
Your DJ speaks…
Big Star
Give Me Another Chance
#1 Record
Sagittarius
I'm Not Living Here
single (b/w The Keeper Of The Games)
Barbara Lewis
If You Love Her
single (b-side to Straighten Up Your Heart)
The Grasshoppers
Mod Socks
single (b/w Twin Beat)
Flamin' Groovies
Teenage Confidential
Shake Some Action
Bun E. Carlos
Him or Me (feat. Hanson)
Greetings from Bunezuela!
Billy Edd Wheeler (with Joan Sommer)
Jackson
single (b/w Politician's Dog)
Your DJ speaks…
Duke Ellington & His Famous Orchestra
Tiger Rag (part 2)
shellac 10″ (b-side to Tiger Rag (part 1))
Mills Brothers
Ain't Misbehavin
shellac 10″ (b-side to Georgia On My Mind)
Clyde McPhatter
Since You've Been Gone
single (b/w Try Try Baby)
Etta Jones
Don't Go To Strangers
single (b/w If I Had You)
Dusty Springfield
Silly, Silly Fool
single (b/w Joe)
Villiers And Gold
This East
single (b-side to Of All The Little Girls)
Your DJ speaks…
Don Azpiazu & His Havana Casino Orch.
The Peanut Vendor (El Manisero)
shellac 10″ (b/w True And Sincere Love (Amor Sincero))
The Fabulous Flee-Rakkers
Green Jeans
single (b/w You Are My Sunshine)
Lefty Nicks And His Southern Drifters
Model A Ford
single (b-side to Always Alone)
Dude Martin
On A Hill
single (b/w Red Roses For Heartaches)
Tom Waits
Little Rain (For Clyde)
Bone Machine
Moody Blues
Never Comes The Day
On The Threshold Of A Dream
The Move
Until Your Moma's Gone
Message From The Country
Bill Withers
Kissin' My Love
Still Bill
Your DJ bids you farewell…