Podcast: Play in new window | Download (Duration: 2:59:37 — 246.7MB)
If you're looking for previous episodes, click here.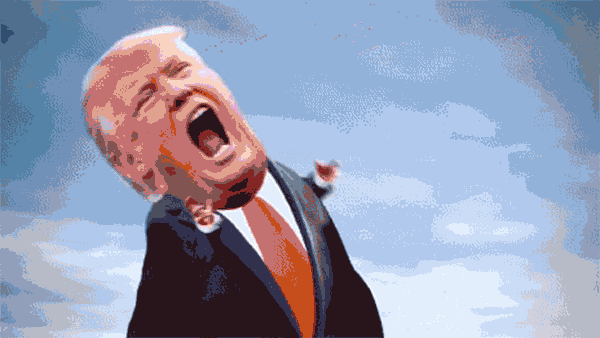 Hinky Dinky Time on WFMU's Give the Drummer Radio, episode 172: Friday, September 30, 2016 at 12:00 PM, Eastern Time.
Maybe Mothra will save us.
Click here for everything you need to know about accessing the audio.
Access the accuplaylist and comments for this episode at
http://wfmu.org/playlists/hd/20160930
The archived audio and podcast is available now.
Artist:
Title:
Album:
Your DJ welcomes you…
Uncle Michael
Hinky Dinky Time Open
Deodato
Also Sprach Zarathustra (2001)
single (b/w Spiit of Summer)
Brownsville Station
Kings of the Party
School Punks
Susan Raye
Happy Times Are Here Again
Willy Jones
Desmond Child & Rouge
Our Love Is Insane
Desmond Child & Rouge
Mills Brothers
I Heard
shellac 10″ (b/w How Am I Doin', Hey, Hey)
Your DJ speaks…
Harry Nilsson
All For Your Love
prev. unr.
Chris Montez
Look Of Love
Watch What Happens
Nancy Sinatra
Bang, Bang
How Does That Grab You?
Sajid Khan
Dream
single (b/w Someday)
Glenn Miller and His Orchestra (voc. Ray Eberle, The Modernaires )
I Guess I'll Have To Dream The Rest
shellac 10″ (b/w Take The "A" Train)
10cc
Don't Hang Up
How Dare You!
Your DJ speaks…
O.V. Wright
Rhymes
single (b/w Without You)
Sammy Davis Jr.
All That Jazz
Lonely Is the Name
Ohio Knox
Pound or My Dog Dad For Robert Downy (A Prince)
Ohio Knox
James Darren
Gidget
single (b/w You)
Bob & Ray
Anxiety – Switched Briecase
WOR-AM 1975 Tape 4
Edmund Hockridge
Till There Was You
single (b-side to Seventy-Six Trombones)
Your DJ speaks…
Bobby Taylor And The Vancouvers
If You Love Her
Bobby Taylor And The Vancouvers
Joe Simon Band
Oon-Guela Part I (High Life)
single (b/w Oon-Guela Part II (High Life))
Little Milton
Feel So Bad
single (b/w You Colored My Blues Bright)
Elvis Presley
Moody Blue
Moody Blue
Dick Penner
Cindy Lou
single (b-side to Your Honey Love)
The Peddlers
It Ain't No Big Thing
Freewheelers
The Velvets
Lucky Old Sun
single (b/w Time and Again)
Your DJ speaks…
Frankie Laine
Riders In The Sky
Wanderlust
Buck Owens
High As The Mountains
single (b-side to Foolin' Around)
Jimmy Dean
Little Black Book
single (b/w Please Pass The Biscuits)
Heads Hands & Feet
Green Liquor
Heads Hands & Feet
Buddy Emmons
Indiana
Steel Guitar Jazz
Your DJ speaks…
Hawkwind
The Psychedelic Warriors (Disappear In Smoke)
Hall Of The Mountain Grill
Led Zeppelin
The Ocean
Houses of the Holy
Kvelertak
Sjøhyenar (Havets Herrer)
Kvelertak
Dust
All In All
Hard Attack
Norman Greenbaum
Jubilee
single (b/w Skyline)
Your DJ speaks…
Rudy Vallee & His Connecticut Yankees
Stein Song (University Of Maine)
shellac 10″ (b-side to St Louis Blues)
Louis Armstrong & Mills Brothers
W.P.A.
shellac 10″ (b/w Marie)
Duke Ellington
Raisin' The Rent
shellac 10″ (b/w Happy As The Day Is Long)
Cab Calloway & His Orchestra
Jitter Bug
shellac 10″ (b'side to Long About Midnight)
Gerry Mulligan Quartet
Walkin' Shoes
Gerry Mulligan Quartet
Your DJ speaks…
The Druids
It's A Day
single (b/w A Man Should Never Cry)
Libby Holman
Something To Remember You By
shellac 10″ (b/w Body and Soul)
13th Floor Elevators
You're Gonna Miss Me
single (b/w Tried To Hide)
Frank Sinatra
Bim Bam Baby
shellac 10″ (b-side to Walking In The Sunshine)
Krokus
Bye Bye Baby
Pay It In Metal
Jerry Reed
Don't Think Twice It's All Right
When You're Hot, You're Hot
The 8th Day
If I Could See the Light in the Window
prev. unr.
Your DJ bids you farewell…