Podcast: Play in new window | Download (Duration: 3:01:46 — 249.6MB)
If you're looking for previous episodes, click here.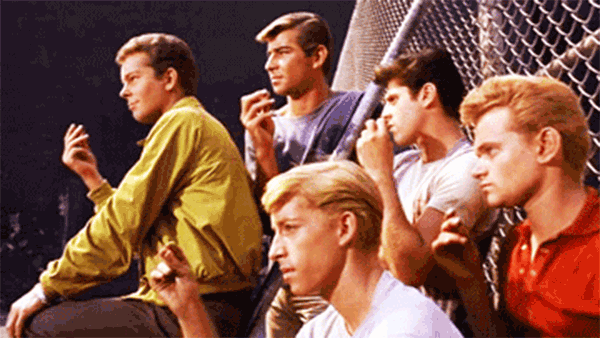 Hinky Dinky Time on WFMU's Give the Drummer Radio, episode 173: Friday, October 7, 2016 at 12:00 PM, Eastern Time.
Do it.
Click here for everything you need to know about accessing the audio.
Access the accuplaylist and comments for this episode at
http://wfmu.org/playlists/hd/20161007
The archived audio and podcast is available now.
Artist:
Title:
Album:
Your DJ welcomes you…
Uncle Michael
Hinky Dinky Time Open
Aphrodite's Child
Do It
666 (The Apocalypse of John, 13/18)
Neil Diamond
Do It
The Feel Of Neil Diamond
Black Fire
Do It
single (b/w Little Bit 'A Music)
Beastie Boys
Do It
Ill Communication
Billy Sha-Rae
Do It
single (b/w Crying Clown)
Mr. B
Do It
unk.
Gypsies
Do It Do It
single (b/w There Was A Time)
Your DJ speaks…
The Cactus Blossoms
Don't Do It
The Cactus Blossoms
Micky Dolenz
Don't Do It
single (b/w Plastic Symphony III)
Syl Johnson
Don't Do It
Diamond In The Rough
Webb Pierce
Don't Do It Darlin'
single (b-side to Holiday For Love)
Marvin Gaye
Baby Don't You Do It
single (b/w Walk On The Wild Side)
Dale Wright
Please Don't Do It
single (b-side to Goody Goody Good-Bye)
Little Frankie
I'm Not Gonna Do It
single (b-side to The Kind Of Boy You Can't Forget)
The Cindermen
Don't Do It Some More ('Cause It Hurts So Good)
single (b/w True Love)
Your DJ speaks…
Steely Dan
Do It Again
Can't Buy a Thrill
April Stevens
Do It Again
single (b-side to Do It Again)
Galactic
Do It Again (Again) (feat. Cheeky Blakk)
Ya-Ka-May
Geordie
Can You Do It
single (b/w Red Eyed Lady)
Grand Funk Railroad
Can You Do It
single (b/w 1976)
The Beatles
How Do You Do It
prev. unr.
Stretch
Why Did You Do It
single (b/w Write Me A Note)
Your DJ speaks…
Julie Driscoll
I Didn't Want To Have To Do It
single (b-side to Don't Do It No More)
The Spiders
I Didn't Want To Do It
shellac10″ (b/w Your The One)
Roger Nichols & The Small Circle Of Friends
Didn't Want To Have To Do It
single (b-side to Can I Go)
Robert Upchurch
The Devil Made Me Do It
single (b/w Glad You're Mine)
Duane Williams
The Devil Made Me Do It
single (b/w If God Is Dead)
Fleetwood Mac
Can't Afford To Do It
The Original Fleetwood Mac
The Pretty Things
You'll Never Do It Baby
Get The Picture?
Gene Johnson (Autry)
She Wouldn't Do It
shellac10″ (b/w Jimmie the Kid)
Your DJ speaks…
People's Choice
Do It Any Way You Wanna
single (b/w The Big Hurt)
Blackbyrds
Do It, Fluid
single (b/w Summer Love)
Candi Staton
Do It In The Name Of Love
single (b/w The Thanks I Get For Loving You)
Chet Baker
Do It The Hard Way
It Could Happen To You – Chet Baker Sings
The Chadwicks
The Only Way To Do It
unk.
Lindsey Buckingham
That's How We Do It in L.A.
Law and Order
Your DJ speaks…
Tom T.Hall
Do It To Someone You Love
I Witness Life
Arthur Prysock
You Can Do It parts 1&2
single
The S.O.S. Band
Take Your Time (Do It Right) (Part 1)
single (b/w Take Your Time (Do It Right) (Part 2))
El Pauling And The Royalton
Now Baby Don't Do It
single (b-side to El Pauling-Everybody Knows)
Katherine Henderson
Do It Baby
shellac 10″ (b/w Mushy Love)
Your DJ speaks…
General Crook
Do It For Me
single (b/w Till Then)
The Rubettes
I Can Do It
single (b/w If You've Got The Time)
Stick McGhee And His Spo-Dee-O-Dee Buddies
Let's Do It
shellac 10″ (b/w She's Gone)
The Holidays
I Want To Do It
single (b-side to I Got News For You)
Little Royal
I'm Glad To Do It
single (b/w My Love Needs Company)
The Liverpool Football Team
We Can Do It
We Can Do It (EP)
Your DJ speaks…
Gene Williams
Whatever You Do (Do It Good)
single (b-side to Don't Let Your Love Fade Away)
B.T. Express
Express (oops)
single (b/w Do It ('Til You're Satisfied) Part II)
Joe Simon
Let's Do It Over
single (b-side to The Whoo Pee)
The Staple Singers
Let's Do It Again
single (b/w After Sex)
Tegan & Sara
We Didn't Do It
So Jealous
Your DJ bids you farewell…