Podcast: Play in new window | Download (Duration: 3:00:53 — 248.4MB)
If you're looking for previous episodes, click here.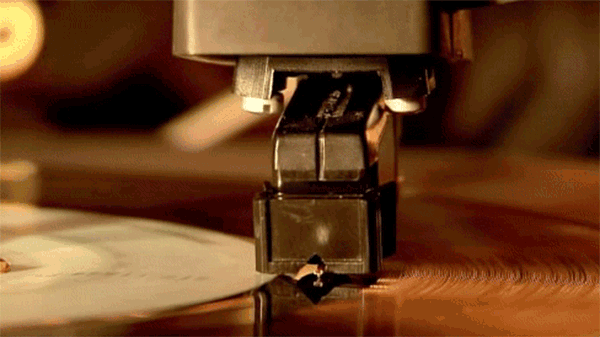 Hinky Dinky Time on WFMU's Give the Drummer Radio, episode 174: Friday, October 14, 2016 at 12:00 PM, Eastern Time.
What's up, Doc?
Click here for everything you need to know about accessing the audio.
Access the accuplaylist and comments for this episode at
http://wfmu.org/playlists/hd/20161014
The archived audio and podcast is available now.
Artist:
Title:
Album:
Your DJ welcomes you…
Uncle Michael
Hinky Dinky Time Open
The Tibbs Brothers with Doc Pomus
(Wake Up) Miss Rip Van Winkle
single (b/w I'm Going Crazy)
Andy Williams
Can't Get Used To Losing You
single (b/w Days Of Wine And Roses)
Jay And The Americans
This Magic Moment
single (b/w Since I Don't Have You)
Dion & The Belmonts
A Teenager In Love
single (b/w I've Cried Before)
Ray Charles His Orchestra And Chorus
Lonely Avenue
single (b/w Leave My Woman Alone)
Harry Nilsson
Save The Last Dance For Me
Pussy Cats
Your DJ speaks…
Cootie Williams & His Rug Cutters
Echoes of Harlem
shellac 10″ (b-side to Lost In Meditation)
Henry Allen And His Orchestra
There's A House In Harlem For Sale
shellac 10″ (b/w Rug Cutter Swing)
Joe Turner And His Fly Cats
Piney Brown Blues
Kansas City Jazz
Frank Newton and his Cafe Society Orchestra
Parallel Fifths
shellac 10″ (b-side to Vamp)
Doc Pomus
Jelly Jelly
unk.
Doc Pomus and his Orchestra
Send for the Doctor
shellac 10″ (b-side to No Home Blues)
Your DJ speaks…
Doc Pomus with Bill Doggett and his Orchestra
Give It Up
single (b/w Blues For Sale)
Charlie Parker
Jumpin' With Symphony Sid
single (b/w Parker's Mood)
Doc Pomus with Orchestra
Alley Alley Blues
shellac 10″ (b-side to Naggin' Wife Blues)
Doc Pomus
Heartlessly
prev. unr.
Lil Green With Howard Biggs' Orchestra
I've Got That Feeling
shellac 10″ (b-side to Every Time)
Big Joe Turner And Orchestra Featuring Van 'Piano Man' Walls
Boogie Woogie Country Girl
single (b-side to Corrine Corrina)
Big Joe Turner And Orchestra Featuring Van 'Piano Man' Walls
Chains of Love
single (b/w My Little Honey Dripper)
Your DJ speaks…
Annie Ross & The Low Note Quintet with Dave Tronzo & Lori Singer
I Don't Know You
unk.
Doc Pomus
No One
unk.
The Coasters
Young Blood
single (b-side to Searchin')
Jimmy Clanton
Go, Jimmy, Go
single (b/w I Trusted You)
The Beach Boys
Hushabye
4-By The Beach Boys (EP)
Doc Pomus & Mort Shuman
It's Great To Be Young And In Love (demo)
unk.
Elvis Presley
A Mess Of Blues
single (b-side to It's Now Or Never)
Your DJ speaks…
The Crystals
Another Country, Another World
He's A Rebel
The Drifters
Up On The Roof
single (b/w Another Night With The Boys)
Ben E King
Ecstacy
single (b/w Yes)
Ben E. King
Young Boy Blues
single (b-side to Here Comes The Night)
The Drifters
Sweets For My Sweet
single (b/w Loneliness Or Happiness)
Elvis Presley
Little Sister
single (b-side to (Marie's The Name) His Latest Flame)
Elvis Presley
Girl Happy
Girl Happy – OST
Elvis Presley
Suspicion
single (b/w Kiss Me Quick)
Your DJ speaks…
ZZ Top
Viva Las Vegas
single (b/w 2000 Blues)
Dead Kennedys
Viva Las Vegas
Fresh Fruit For Rotting Vegetables
Dion DiMuci
Troubled Mind
Donna The Prima Donna
The McCoys
Say Those Magic Words
You Make Me Feel So Good
Amen Corner
The World Of Broken Hearts
single (b/w Nema)
Walter "Wolfman" Washington
Hello Stranger
Wolf At The Door
Your DJ speaks…
Irma Thomas(featuring Dr. John)
Be You
Simply Grand
Dr. John
Imitation Of Love
Creole Moon
Joe Turner With Van "Piano Man Walls And His Orchestra
Don't You Cry
shellac 10″ (b/w Poor Lover's Blues)
B.B. King
There Must Be A Better World Somewhere
There Must Be A Better World Somewhere
Mink DeVille
Just To Walk That Little Girl Home
Le Chat Bleu
Your DJ speaks…
Dr. John
Big Mac
Dr.John Plays Mac Rebennack
Dion
Turn Me Loose
Till The Night Be Gone – A Tribute To Doc Pomus
Little Jimmy Scott
Someone to Watch Over Me
Falling In Love Is Wonderful
Your DJ bids you farewell…