If you're looking for previous episodes, click here.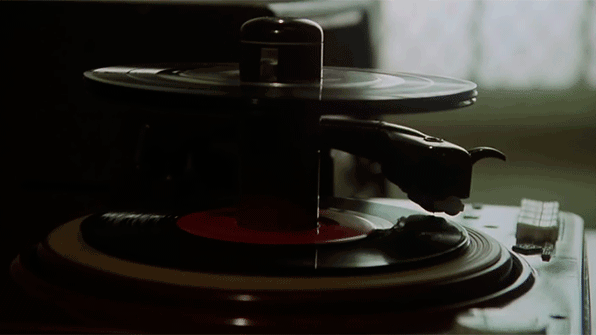 Hinky Dinky Time on WFMU's Give the Drummer Radio, episode 176: Friday, October 28, 2016 at 12:00 PM, Eastern Time.
From the land of Chud.
Click here for everything you need to know about accessing the audio.
Access the accuplaylist and comments for this episode and archived audio at
http://wfmu.org/playlists/hd/20161028
The archived audio is available now.
Artist:
Title:
Album:
Your DJ welcomes you…
Uncle Michael
Hinky Dinky Time Open
Mouth And MacNeal
How Do You Do?
single (b/w Land Of Milk And Honey)
Edison Lighthouse
Love Grows (Where My Rosemary Goes)
single (b/w Every Lonely Day
José Feliciano
Marley Purt Drive
single (b/w Old Turkey Buzzard)
Hamilton, Joe Frank And Reynolds
Don't Pull Your Love
single (b/w Funk-in-Wagnal)
Gene Pitney
She's A Heartbreaker
single (b/w Conquistador)
McGuinness Flint
When I'm Dead And Gone
single (b/w Lazy Afternoon
Bobby Vee And The Strangers
Beautiful People
single (b/w I May Be Gone)
Your DJ speaks…
Waddsworth Mansion
Sweet Mary
single (b/w What's On Tonight)
Spanky and Our Gang
Lazy Day
single (b/w (It Ain't Necessarily) Bird Avenue)
Carpenters
Mr. Guder
single (b-side to Merry Christmas Darling)
The 5th Dimension
California Soul
single (b/w It'll Never Be The Same Again)
Sergio Mendes& Brasil '66
Scarborough Fair
single (b/w Canto Triste)
The Sandpipers
To Put Up With You
single (b-side to Come Saturday Morning)
Classics IV
Traces
single (b/w Mary, Mary Row Your Boat)
Jack Wood
Born To Wander
single (b/w So Sad )
Your DJ speaks…
Miriam Makeba
Pata Pata
single (b/w The Ballad Of The Sad Young Men)
Coven
One Tin Soldier, The Legend Of Billy Jack
single (b/w I Think You Always Knew (The Theme From Billy Jack))
Lulu
Oh Me, Oh My (I'm A Fool For You Baby)
single (b/w Sweep Around Your Own Back Door)
Petula Clark
I Couldn't Live Without Your Love
single (b/w Your Way Of Life)
Jackie DeShannon
The Weight
single (b/w Effervescent Blue)
Candi Staton
Stand By Your Man
single (b/w How Can I Put Out The Flame (When You Keep The Fire Burning))
Mama Cass
It's Getting Better
single (b/w Who's To Blame)
Your DJ speaks…
Bobby Goldsboro
The Straight Life
single (b/w Tomorrow Is Forgotten)
Engelbert Humperdinck
Les Bicyclettes De Belsize
single (b/w Three Little Words)
John Travolta
Easy Evil
single (b-side to All Strung Out On You)
Shannon (Marty Wilde)
Abergavenny
single (b/w Alice In Blue)
Billy Joe Royal
Helping Hand
single (b-side to Cherry Hill Park)
Tim Hardin
Simple Song Of Freedom
single (b/w Question Of Birth)
Johnny Rivers
These Are Not My People
single (b/w Going Back To Big Sur)
Your DJ speaks…
Tommy Boyce And Bobby Hart
Wonder What She's Doing Tonight
single (b/w The Ambushers)
Tommy Boyce And Bobby Hart
I Wanna Be Free
single (b-side to L. U. V. (Let Us Vote))
Climax
Precious And Few
single (b/w Park Preserve)
The Parade
Sunshine Girl
single (b/w This Old Melody)
The Avant-Garde
Naturally Stoned
single (b/w Honey And Gall)
Zager And Evans
Cary Lynn Javes
single (b-side to Mr. Turnkey)
Mack Stevens with The Ed Gein Band
The Vinyl Wastelands
single (b/w Bloodshot Bill with his Martian Guitar – The Creature From The Sky)
Your DJ speaks…
The Pipkins
To Love You
single (b-side to Gimme Dat Ding)
Joe South
Hearts Desire
single (b-side to Don't It Make You Want To Go Home)
The Poppy Family (Featuring Susan Jacks)
Endless Sleep
single (b-side to Which Way You Goin' Billy?)
Melanie
Some Say (I Got Devil)
single (b-side to Brand New Key)
Lobo
Am I True To Myself
single (b-side to I'd Love You To Want Me)
Gilbert O'Sullivan
Save It
single (b-side to Alone Again (Naturally))
Jonathan Edwards
Emma
single (b-side to Sunshine)
Your DJ speaks…
The Bob Crewe Generation
Music To Watch Girls By
single (b/w Girls On The Rocks)
Mason Williams
Classical Gas
single (b/w Long Time Blues)
Walter Murphy And The Big Apple Band
A Fifth Of Beethoven
single (b/w California Strut)
Die Nasen
Rucki Zucki
single (b/w Oh Elele)
Les McCann
Bucket O' Grease
single (b/w All)
Fancy
Wild Thing
single (b/w Fancy)
Boston
Long Time
single (b/w Let Me Take You Home Tonight)
Your DJ speaks…
Tony Joe White
Roosevelt And Ira Lee (Night Of The Mossacin)
single (b/w The Migrant)
Glen Campbell
Galveston
single (b/w How Come Every Time I Itch I Wind Up Scratchin' You)
Glen Campbell
Dreams Of The Everyday Housewife
single (b/w Kelli Hoedown)
Glen Campbell
Hava Nagila
single (b-side to True Grit)
Your DJ bids you farewell…