Podcast: Play in new window | Download (Duration: 3:00:04 — 247.3MB)
If you're looking for previous episodes, click here.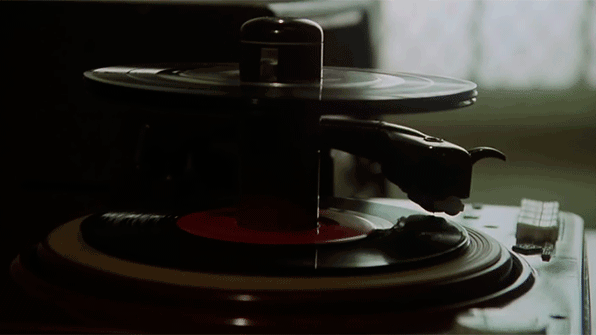 Hinky Dinky Time on WFMU's Give the Drummer Radio, episode 176: Friday, October 28, 2016 at 12:00 PM, Eastern Time.
From the land of Chud.
Click here for everything you need to know about accessing the audio.
Access the accuplaylist and comments for this episode at
http://wfmu.org/playlists/hd/20161028
The archived audio and podcast is available now.
Artist:
Title:
Album:
Your DJ welcomes you…
Uncle Michael
Hinky Dinky Time Open
Mouth And MacNeal
How Do You Do?
single (b/w Land Of Milk And Honey)
Edison Lighthouse
Love Grows (Where My Rosemary Goes)
single (b/w Every Lonely Day
José Feliciano
Marley Purt Drive
single (b/w Old Turkey Buzzard)
Hamilton, Joe Frank And Reynolds
Don't Pull Your Love
single (b/w Funk-in-Wagnal)
Gene Pitney
She's A Heartbreaker
single (b/w Conquistador)
McGuinness Flint
When I'm Dead And Gone
single (b/w Lazy Afternoon
Bobby Vee And The Strangers
Beautiful People
single (b/w I May Be Gone)
Your DJ speaks…
Waddsworth Mansion
Sweet Mary
single (b/w What's On Tonight)
Spanky and Our Gang
Lazy Day
single (b/w (It Ain't Necessarily) Bird Avenue)
Carpenters
Mr. Guder
single (b-side to Merry Christmas Darling)
The 5th Dimension
California Soul
single (b/w It'll Never Be The Same Again)
Sergio Mendes& Brasil '66
Scarborough Fair
single (b/w Canto Triste)
The Sandpipers
To Put Up With You
single (b-side to Come Saturday Morning)
Classics IV
Traces
single (b/w Mary, Mary Row Your Boat)
Jack Wood
Born To Wander
single (b/w So Sad )
Your DJ speaks…
Miriam Makeba
Pata Pata
single (b/w The Ballad Of The Sad Young Men)
Coven
One Tin Soldier, The Legend Of Billy Jack
single (b/w I Think You Always Knew (The Theme From Billy Jack))
Lulu
Oh Me, Oh My (I'm A Fool For You Baby)
single (b/w Sweep Around Your Own Back Door)
Petula Clark
I Couldn't Live Without Your Love
single (b/w Your Way Of Life)
Jackie DeShannon
The Weight
single (b/w Effervescent Blue)
Candi Staton
Stand By Your Man
single (b/w How Can I Put Out The Flame (When You Keep The Fire Burning))
Mama Cass
It's Getting Better
single (b/w Who's To Blame)
Your DJ speaks…
Bobby Goldsboro
The Straight Life
single (b/w Tomorrow Is Forgotten)
Engelbert Humperdinck
Les Bicyclettes De Belsize
single (b/w Three Little Words)
John Travolta
Easy Evil
single (b-side to All Strung Out On You)
Shannon (Marty Wilde)
Abergavenny
single (b/w Alice In Blue)
Billy Joe Royal
Helping Hand
single (b-side to Cherry Hill Park)
Tim Hardin
Simple Song Of Freedom
single (b/w Question Of Birth)
Johnny Rivers
These Are Not My People
single (b/w Going Back To Big Sur)
Your DJ speaks…
Tommy Boyce And Bobby Hart
Wonder What She's Doing Tonight
single (b/w The Ambushers)
Tommy Boyce And Bobby Hart
I Wanna Be Free
single (b-side to L. U. V. (Let Us Vote))
Climax
Precious And Few
single (b/w Park Preserve)
The Parade
Sunshine Girl
single (b/w This Old Melody)
The Avant-Garde
Naturally Stoned
single (b/w Honey And Gall)
Zager And Evans
Cary Lynn Javes
single (b-side to Mr. Turnkey)
Mack Stevens with The Ed Gein Band
The Vinyl Wastelands
single (b/w Bloodshot Bill with his Martian Guitar – The Creature From The Sky)
Your DJ speaks…
The Pipkins
To Love You
single (b-side to Gimme Dat Ding)
Joe South
Hearts Desire
single (b-side to Don't It Make You Want To Go Home)
The Poppy Family (Featuring Susan Jacks)
Endless Sleep
single (b-side to Which Way You Goin' Billy?)
Melanie
Some Say (I Got Devil)
single (b-side to Brand New Key)
Lobo
Am I True To Myself
single (b-side to I'd Love You To Want Me)
Gilbert O'Sullivan
Save It
single (b-side to Alone Again (Naturally))
Jonathan Edwards
Emma
single (b-side to Sunshine)
Your DJ speaks…
The Bob Crewe Generation
Music To Watch Girls By
single (b/w Girls On The Rocks)
Mason Williams
Classical Gas
single (b/w Long Time Blues)
Walter Murphy And The Big Apple Band
A Fifth Of Beethoven
single (b/w California Strut)
Die Nasen
Rucki Zucki
single (b/w Oh Elele)
Les McCann
Bucket O' Grease
single (b/w All)
Fancy
Wild Thing
single (b/w Fancy)
Boston
Long Time
single (b/w Let Me Take You Home Tonight)
Your DJ speaks…
Tony Joe White
Roosevelt And Ira Lee (Night Of The Mossacin)
single (b/w The Migrant)
Glen Campbell
Galveston
single (b/w How Come Every Time I Itch I Wind Up Scratchin' You)
Glen Campbell
Dreams Of The Everyday Housewife
single (b/w Kelli Hoedown)
Glen Campbell
Hava Nagila
single (b-side to True Grit)
Your DJ bids you farewell…