Podcast: Play in new window | Download (Duration: 3:02:51 — 251.1MB)
If you're looking for previous episodes, click here.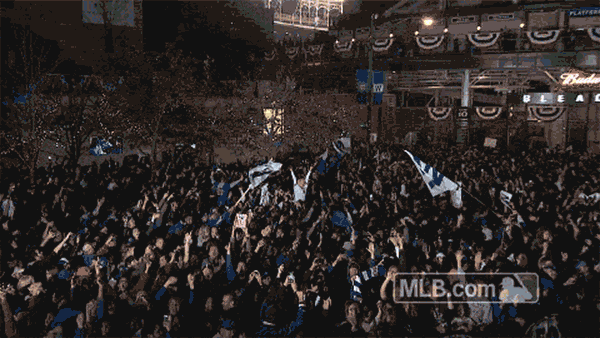 Hinky Dinky Time on WFMU's Give the Drummer Radio, episode 177: Friday, November 4, 2016 at 12:00 PM, Eastern Time.
My kind of town.
Click here for everything you need to know about accessing the audio.
Access the accuplaylist and comments for this episode at
http://wfmu.org/playlists/hd/20161104
The archived audio and podcast is available now.
Artist:
Title:
Album:
Your DJ welcomes you…
Uncle Michael
Hinky Dinky Time Open
WGN
1984 Open
n/a
Lee Elia
Cubs Rant Bleeped Version
n/a
Nate Oliver And Willie Smith And Gene
Hey, Hey, Holy Mackerel Cub Power
n/a
The Chicago Cubs
Pennant Fever
single (b/w Chicago Cubs Clark St. Band – Slide)
Steve Goodman
A Dying Cub Fan's Last Request
single (b/w ake Me Out To The Ball Game)
Eddie Vedder
All The Way
Live in Chicago All the Way
Your DJ speaks…
Alliota, Haynes & Jeremiah
Lake Shore Drive
Lake Shore Drive
Spoon
Chicago at Night
Girls Can Tell
The Citations
Chicago
single (b/w The Stomp)
Bee Gees
Living In Chicago
Life In A Tin Can
unk.
Cheetah Magazine Promo
n/a
Your DJ speaks…
Terry Lea
Chicago My Hometown
unk.
Tommy Facenda
High School USA (Chicago Version)
single (b/w Plea Of Love)
Tin Ear Tanner And His Back Room Boys
I Used to Work in Chicago
Shellac 10″ (b-side to Cincinnati Lou)
Roy Clark
When The Wind Blows In Chicago
single (b/w Live Fast, Love Hard, Die Young)
Robert Fripp
Chicago
Exposure
Tom Edwards
Cook County Jail
unk.
unk.
At The Cheetah
n/a
Your DJ speaks…
Tom Waits
Chicago
Bad As Me
Merle Haggard and the Strangers
Sidewalks Of Chicago
single (b/w I Can't Be Myself)
The Nat King Cole Trio
Little Joe from Chicago
unk.
Four Charms
Chicago Boogie
Flatland Boogie
Graham Nash
Chicago
Songs For Beginners
unk.
Promo For Chicago Tribune Article on Pop Music
n/a
Your DJ speaks…
Music behind DJ:
Harry Sosnik & His Edgewater Beach Hotel Orchestra
Carioca
shellac 10″ (b-side to Count Your Blessings)
Your DJ speaks…
West Minist'r
Bright Lights, Windy City
single (b/w Carnival)
Doris Day
Just Blew In From The Windy City
Calamity Jane (EP)
The Dells
Windy City Soul
Sweet As Funk Can Be
J T Brown
Windy City Boogie Rock
unk.
Charity
Windy City Woman
single (b-side to It Ain't Us Who Make The Wars)
The Sunrise Highway
Windy City Women
single (b/w Fields Of Dreams)
Tom T. Hall
Windy City Anne
The Storyteller
unk.
WCFL Top 10 Capsule Countdown
n/a
Your DJ speaks…
Jimmy Blythe
Chicago Stomp (take 1)
shellac 10″ (b/w Chicago Stomp (take 2))
Faye Barnes
The Chicago Gouge
shellac 10″ (b/w Gouge of Armour Avenue)
Jimmy O'Bryant's Famous Original Washboard Band
Chicago Skiffle
shellac 10″ (b/w My Man Rocks Me)
Junie Cobb's Home Town Band
Chicago Buzz
shellac 10″ (b-side to East Coast Trot)
Lovie Austin's Serenaders
Chicago Mess Around
shellac 10″ (b/w Galion Stomp)
Big Maceo
Chicago Breakdown
shellac 10″ (b/w Winter Time Blues)
unk.
Tour Promo Spot WCFL
n/a
Your DJ speaks…
The Paul Butterfield Blues Band
Born In Chicago
The Paul Butterfield Blues Band
Robert Johnson
Sweet Home Chicago
shellac 10″ (b/w Walkin' Blues)
Jimmy Rogers
Chicago Bound
Chicago Bound
Count Basie & His Orchestra
Going to Chicago Blues
Meet Count Basie
Syl Johnson
Stuck In Chicago
Diamond In The Rough
The Mirage
Chicago Cottage
single (b-side to Mystery Lady)
unk.
Concert Promo Spot WCFL
n/a
Your DJ speaks…
Lou Rawls
Dead End Street Monologue/Dead End Street
single (b/w Yes It Hurts – Doesn't It)
JD McPherson
North Side Gal
Signs & Signifiers
ZZ Top
Jesus Just Left Chicago
Tres Hombres
Lewise Bethune
Chitown Boogaloo
single (b/w I Want You So Bad)
Hank Snow
North to Chicago
single (b/w Friend)
Scott Walker
Thanks For Chicago Mr. James
'Til The Band Comes In
Marvin Gaye
Hitch Hike
single (b/w Hello There Angel)
Dr. West's Medicine Show
The Eggplant That Ate Chicago
.
Steve Goodman With Chicago Cubs Chorus
Go Cubs Go (WGN Radio's Cubs Theme)
single (b/w Go Cubs Go (WGN Radio's Cubs Theme)
Your DJ bids you farewell…