Podcast: Play in new window | Download (Duration: 3:01:00 — 248.6MB)
If you're looking for previous episodes, click here.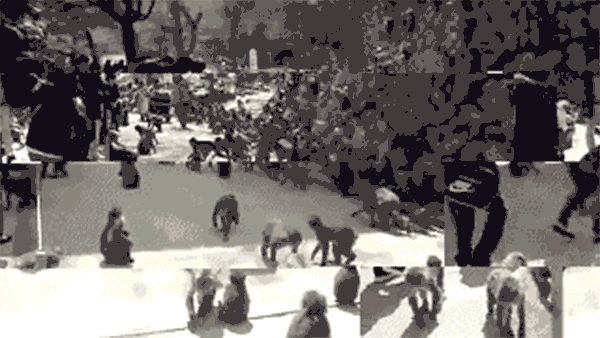 Hinky Dinky Time on WFMU's Give the Drummer Radio, episode 179: Friday, November 25, 2016 at 12:00 PM, Eastern Time.
Happy Black Friday?
Click here for everything you need to know about accessing the audio.
Access the accuplaylist and comments for this episode at
http://wfmu.org/playlists/hd/20161125
The archived audio and podcast is available now.
Artist:
Title:
Album:
Your DJ welcomes you…
Uncle Michael
Hinky Dinky Time Open
John Lennon
Cold Turkey
single (b/w Don't Worry Kyoko (Mummy's Only Looking For A Hand In The Snow))
Steely Dan
Black Friday
Katy Lied
Sly & the Family Stone
Everyday People
single (b/w Sing A Simple Song)
Eddie Kendricks
Boogie Down
single (b/w Can't Help What I Am)
Bob Mould
Sacrifice – Let There Be Peace
Black Sheets of Rain
Your DJ speaks…
Lou Donaldson
Everything I Do Gohn Be Funky From Now On
single (b/w Minor Bash)
The Beach Boys
Feel Flows
Surf's Up
The Staple Singers
Sit Down Servant
Swing Low
Aretha Franklin
Rolling In The Deep
Aretha Franklin Sings the Great Diva Classics
Barry White
I'm Gonna Love You Just a Little More, Baby
single (b/w Just A Little More Baby)
Your DJ speaks…
Johnny Mathis
Easy To Love
Johnny Mathis
Dusty Springfield
Am I The Same Girl
single (b/w Earthbound Gypsy)
Sandie Shaw
(There's) Always Something There To Remind Me
single (b/w Don't You Know)
Pat Shannon
Moody
single (b-side to Back To Dreamin' Again)
John Fred & His Playboy Band
Hey Hey Bunny
single (b/w No Letter Today)
Bing Crosby
I've Got The World On A String
Crosby Classics
Your DJ speaks…
Parliament
Supergroovalisticprosifunkstication
Mothership Connection
Patti Smith Group
Radio Ethiopia
Radio Ethiopia
J. Alvear
Cumbia Sincelejana
unk.
Your DJ speaks…
Nick Drake
River Man
Five Leaves Left
The Mighty Clouds of Joy
You'll Never Know
single (b/w Nearer To Thee)
The Clement Travelers
The Minstrel Show
single (b/w Three Little Guitars)
O Bando
E Assim Falava Mefistófeles
O Bando
Clarence & Calvin
Rooster Knees & Rice
single (b-side to Step By Step)
The Jam
That's Entertainment
Sound Affects
Your DJ speaks…
Grand Funk Railroad
Rock & Roll Soul
single (b-side to Footstompin' Music)
David Clayton Thomas
Monopoly
single (b-side to No, No, No)
Richie Barrett
Some Other Guy
single (b/w Tricky Dicky)
Kay Starr
Side By Side
shellac 10″ (b/w Noah!)
Barry Adamson
Set The Controls For The Heart of The Pelvis
Oedipus Schmoedipus
Prince
Cream
Cream (CD Single)
Your DJ speaks…
Eileen Wilson with the Mellowmen
Cold, Cold Heart
single (b/w unk.)
Dan Penn
Do Right Woman Do Right Man
Do Right Man
Jim Reeves
I'm Gonna Change Everything
single (b/w Pride Goes Before A Fall)
Darrell Mccall
A Stranger Was Here
single (b/w I'm A Little Bit Lonely)
Sinatra Frank
The Look Of Love
Softly, As I Leave You
Melanie
Ruby Tuesday
single (b/w Merry Christmas)
Your DJ speaks…
The Browns
Four Strong Winds
Our Kind Of Country
Danny O'Keefe
Good Time Charlie's Got the Blues
single (b/w The Valentine Pieces)
Bob Dylan
You're Gonna Make Me Lonesome When You Go
Blood on the Tracks
Dion
Sanctuary
Sanctuary
Harold Melvin & The Blue Notes
Don't Leave Me This Way
single (b/w To Be Free To Be Who We Are)
The Strypes
(What's So Funny 'Bout) Peace, Love, and Understanding
single (b-side to Down At The Radiotron)
Your DJ bids you farewell…