Podcast: Play in new window | Download (Duration: 3:01:17 — 249.0MB)
If you're looking for previous episodes, click here.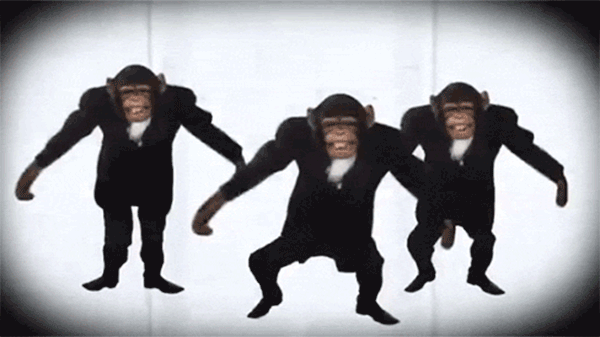 Hinky Dinky Time on WFMU's Give the Drummer Radio, episode 180: Friday, December 2, 2016 at 12:00 PM, Eastern Time.
Just monkeying around.
Click here for everything you need to know about accessing the audio.
Access the accuplaylist and comments for this episode at
http://wfmu.org/playlists/hd/20161202
The archived audio and podcast is available now.
Artist:
Title:
Album:
Your DJ welcomes you…
Uncle Michael
Hinky Dinky Time Open
Yellowstone & Voice
Well Hello
single (b/w Memories)
Talking Heads
Thank You For Sending Me An Angel
More Songs About Buildings and Food
Brian Eno & David Byrne
Help Me Somebody
My Life In The Bush Of Ghosts
The Yamasuki's
AIEAOA
single (b-side to Yamasuki)
Merle Haggard
If We Make It Through December
If We Make It Through December
Your DJ speaks…
Creedence Clearwater Revival
Green River
Green River
Brownsville Station
Love, Love
Yeah!
Dust
Goin Easy
Dust
Sonny James
Ask Marie
You're The Only World I Know
Rita Hovink
't Is Voorbij (You're No Good)
single (b/w De Blue Blue Beat)
Johnnie Morisette With Jennell Hawkins Sextette
I'm Hungry
single (b/w Treat Me Right)
The Kinks
She's Got Everything
single (b-side to Days)
Your DJ speaks…
Barry Ryan
The Colour of My Love
single (b/w My Mama)
Paul & Barry Ryan
Keep It Out Of Sight
single (b/w Who Told You?)
Os Mutantes
Oh! Mulher Infiel
A Divina Comédia Ou Ando Meio Desligado
Frijid Pink
Gonna Get It Yet
All Pink Inside
The Rolling Stones
Bitch (Extended Version)
Sticky Fingers
Your DJ speaks…
Blossom Dearie
Hey John
single (b/w 59th Street Bridge Song)
Clodagh Rodgers
Someone To Love Me
single (b-side to Jack In The Box)
Astrud Gilberto
Holiday
September 17, 1969
Benny Goodman Orchestra with Helen Ward
Get Rhythm in Your Feet (and Music in Your Soul)
shellac 10″ (b/w Benny Goodman Orchestra – Ballad in Blue)
Patti Clayton & The Four Vagabonds
Saving Myself For Bill
shellac 10″ (b/w unk.)
Ann Peebles
Beware
single (b/w You Got To Feed The Fire)
Candi Staton
Do It In The Name Of Love
Candi Staton
Your DJ speaks…
Lonnie Sattin
I'll Fly Away
single (b/w Any More Than I)
The Cellos
Rang Tang Ding Dong (I Am the Japanese Sandman)
single (b/w You Took My Love)
Little Stevie Wonder and Clarence Paul
Little Water Boy
single (b-side to La La La La La)
Three Dog Night
In Bed
Seven Separate Fools
Billy Swan
Don't Be Cruel
I Can Help
The Stranglers
(Get A) Grip (On Yourself)
single (b/w London Lady)
Scott Walker
Are These Really Mine
unk.
Your DJ speaks…
Parliament
Flash Light
Funkentelechy Vs. The Placebo Syndrome
The Who
The Ox
single (b-side to The Kids Are Alright)
The Beast
This Ain't No Ride It's Suicide
single (b-side to I'm Going Back To The Back Of The Woods)
David Bowie
I've Been Waiting For You
Heathen
Champion Jack Dupree
Junker's Blues
Blues From The Gutter
Joe Tex
Davy, You Upset My Home
shellac 10″ (b-side to Come In This House)
Chuck Carbo And The Soul Finders
Can I Be Your Squeeze
single (b/w Take Care Of Your Homework Friend)
Your DJ speaks…
Grant Green
California Green
Shades Of Green
Roberta Flack & Donny Hathaway
Mood
Roberta Flack & Donny Hathaway
Can
Doko E
Limited Edition
Harry Nilsson
For Me And My Gal
A Little Touch Of Schmilsson In The Night
Your DJ speaks…
Drusky Roy
Four Strong Winds" (aborted) – Country Song Express
Lonnie Holley
The End of the Film Era
Just Before Music
Wayne Newton
Danke Schoen
single (b/w Heart!)
Your DJ bids you farewell…