Podcast: Play in new window | Download (Duration: 3:02:19 — 250.4MB)
If you're looking for previous episodes, click here.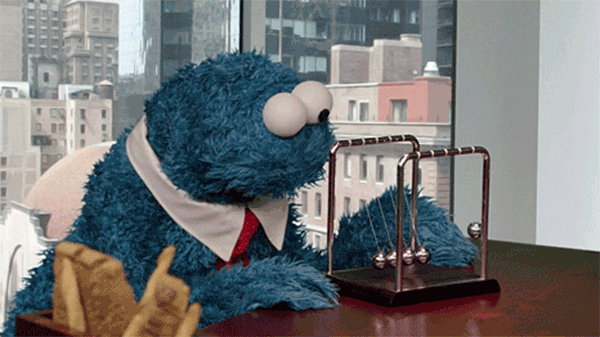 Hinky Dinky Time on WFMU's Give the Drummer Radio, episode 190: Friday, February 10, 2017 at 12:00 PM, Eastern Time.
Where was I?
Today Uncle Michael digs into top-100-charting singles from that glorious year, 1970.
Click here for everything you need to know about accessing the audio.
Access the accuplaylist and comments for this episode at
http://wfmu.org/playlists/hd/20170210

Notes: Go to the WFMU playlist for this show and make your request!
The archived audio and podcast is available now.
Artist:
Title:
Album:
Your DJ welcomes you…
Uncle Michael
Hinky Dinky Time Open
Pacific Gas & Electric
Are You Ready?
single (b/w Staggolee)
Funkadelic
I Got A Thing, You Got A Thing, Everybody's Got A Thing
single (b/w Fish, Chips And Sweat)
The Meters
Hand Clapping Song
single (b/w Joog)
Chairmen Of The Board
Pay To The Piper
single (b/w Bless You)
Kool & The Gang
Funky Man
single (b/w 1-2-3-4-5-6-7-8)
Charles Wright & The Watts 103rd Street
Express Yourself
single (b/w Living On Borrowed Time)
Your DJ speaks…
Sugarloaf
Green-Eyed Lady
single (b/w West Of Tomorrow)
The Guess Who
No Sugar Tonight
single (b-side to American Woman)
Elton John
Border Song
single (b/w Bad Side Of The Moon)
The Sandpipers
Come Saturday Morning
single (b/w To Put Up With You)
Edison Lighthouse
Love Grows (Where My Rosemary Goes)
single (b/w Every Lonely Day)
Badfinger
No Matter What
single (b/w Carry On Till Tomorrow)
Your DJ speaks…
Steve Miller Band
Going To The Country
single (b/w Never Kill Another Man)
Elvis Presley
Kentucky Rain
single (b/w My Little Friend)
George Jones
A Good Year For The Roses
single (b/w Let A Little Loving Come In)
Charley Pride
Is Anybody Goin' To San Antone
single (b/w Things Are Looking Up)
Buck Owens and the Buckaroos
I Wouldn't Live In New York City
single (b/w No Milk And Honey In Baltimore)
Merle Haggard and the Strangers
Sidewalks Of Chicago
single (b-side to I Can't Be Myself)
Brook Benton
Don't It Make You Want To Go Home
single (b/w I've Gotta Be Me)
Your DJ speaks…
The Originals
The Bells
single (b/w I'll Wait For You)
The 5 Stairsteps
O-o-h Child
single (b/w Who Do You Belong To)
Smokey Robinson & The Miracles
The Tears Of A Clown
single (b/w Promise Me)
Bobby Bloom
Montego Bay
single (b/w Try A Little Harder)
The 5th Dimension
Puppet Man
single (b/w A Love Like Ours)
Gene Chandler
Groovy Situation
single (b/w Not The Marrying Kind)
Your DJ speaks…
B.J. Thomas
Everybody's Out Of Town
single (b/w Living Again)
Three Dog Night
Out In The Country
single (b/w Good Time Living)
Creedence Clearwater Revival
Up Around The Bend
single (b-side to Run Through The Jungle)
Neil Diamond
Cracklin' Rosie
single (b/w Lordy)
Brian Hyland
Gypsy Woman
single (b/w You And Me (#2))
Blood, Sweat & Tears
(NOT) Hi-De-Ho
single (b/w The Battle)
Your DJ speaks…
Johnnie Taylor
Steal Away
single (b/w Friday Night)
Swamp Dogg
Mamas Baby Daddy's Maybe
single (b/w Sal-A-Faster)
Buddy Miles and the Freedom Express
Them Changes
single (b/w Spot On The Wall)
The Temptations
Ball Of Confusion (That's What The World Is Today)
single (b/w It's Summer)
The Staple Singers
Heavy Makes You Happy (Sha-Na-Boom Boom)
single (b-side to Love Is Plentiful)
Your DJ speaks…
Bee Gees
I.O.I.O.
single (b/w Then You Left Me)
Mark Lindsay
Silver Bird
single (b/w So Hard To Leave You)
Crabby Appleton
Lucy
single (b/w Some Madness)
The Who
The Seeker
single (b/w Here For More)
The James Gang
Funk #49
single (b/w Thanks)
Black Sabbath
Paranoid
single (b/w The Wizard)
Your DJ speaks…
Jackson 5
ABC
single (b/w The Young Folks)
Candi Staton
Stand By Your Man
single (b/w How Can I Put Out The Flame (When You Keep The Fire Burning))
Johnny Cash
Sunday Morning Coming Down
single (b/w I'm Gonna Try To Be That Way)
Grateful Dead
Uncle John's Band
single (b/w New Speedway Boogie)
Curtis Mayfield
(Don't Worry) If There's A Hell Below We're All Going To Go
single (b/w The Makings Of You)
Marvin Gaye
The End Of Our Road
single (b/w Me And My Lonely Room)
Your DJ bids you farewell…