Podcast: Play in new window | Download (Duration: 3:03:56 — 252.6MB)
If you're looking for previous episodes, click here.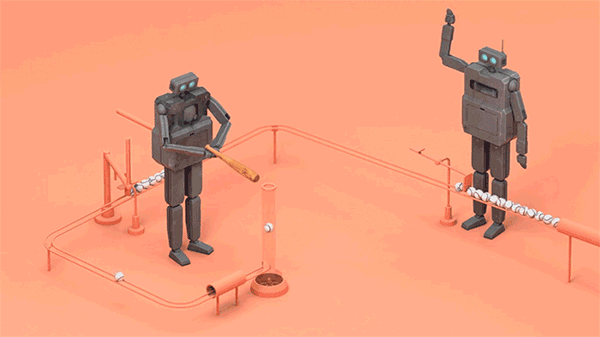 Hinky Dinky Time on WFMU's Give the Drummer Radio, episode 191: Friday, February 17, 2017 at 12:00 PM, Eastern Time.
Pitchers and catchers report.
Click here for everything you need to know about accessing the audio.
Access the accuplaylist and comments for this episode at
http://wfmu.org/playlists/hd/20170217

Notes: Go to the WFMU playlist for this show and make your request!
The archived audio and podcast is available now.
Artist:
Title:
Album:
Your DJ welcomes you…
Uncle Michael
Hinky Dinky Time Open
Fleetwood Mac
I Don't Want To Know
Rumours
The Hollies
Come On Back
single (b-side to We're Through)
The Idle Race
I Like My Toys
The Birthday Party
Ivor Cutler
I'm Happy
Gruts
Trinity Meet The Mighty Diamonds
L.S.D.
Trinity Meet The Mighty Diamonds
Chet Baker
I Remember You
Chet Baker Sings And Plays
Your DJ speaks…
Prince
Wedding Feast
The Rainbow Children
Neil Sedaka
The Queen Of 1964
single (b/w Solitaire)
Bonzo Dog Band
The Strain
Let's Make Up And Be Friendly
Ashton Gardner & Dyke
The Resurrection Shuffle
single (b/w I'm Your Spiritual Breadman)
Fotomaker
Can I Please Have Some More
Fotomaker
Bee Gees
Give Your Best
Odessa
Your DJ speaks…
The Residents
This Is A Man's Man's Man's World
Commercial Album
Lambert, Hendricks & Ross
Bijou
The Hottest New Group In Jazz
Charles Lloyd & The Marvels
Masters Of War
I Long To See You
The Residents
Train vs. Elephant
single (b-side to Rushing Like A Banshee)
Your DJ speaks…
Earthling Society
Midnight Dub
Brotherhood of the Cod: 13 Tales From a Fylde Coast Fish Cult
Soul Brothers
Freedom Sounds
prev. unr.
Boots Brown & His Blockbusters
Cerveza
single (b/w Juicy)
Mongo Santamaria
Cloud Nine
Stone Soul
Clifford Brown
Hymn Of The Orient
New Star On The Horizon
Your DJ speaks…
Hamilton Bohannon
Let's Start To Dance Again
single (b-side to Let's Start The Dance)
Charly Chausson/Dan Dixon/Jason/Javier Ulacia/Yulio
Jesús Morira (This Jesus Must Die)
Jesucristo Superstar (Versión Original En Español)
Robyn Hitchcock
City Of Women
Wig In A Box: Songs From And Inspired By Hedwig And The Angry Inch
Sandwich
For I Know
single (b-side to Silly Milly)
The Ashes
Is There Anything I Can Do
single (b/w Every Little Prayer)
Your DJ speaks…
Tinariwen
Nànnuflày
Elwan
Solomon Burke
He'll Have To Go
Rock 'n Soul
Pee Wee Crayton
Texas Hop
single (b/w Central Avenue Blues)
Buddy Collette
Fall Winds
Nice Day With Buddy Collette
Fleetwood Mac
Man Of The World
single (b/w Earl Vince And The Valiants-Somebody's Gonna Get Their Head Kicked In Tonite)
Your DJ speaks…
Stones Masonry
Jump For Joy
A Bunch Of Stiff Records
Dust
Pull Away/So Many Times
Hard Attack
Jesse Green
Nice And Slow
single (b/w Nice & Slow (Instrumental))
St. Louis Jimmy
Goin' Down Slow
shellac 10″ (b-side to Monkey Face Blues)
The Botumles Pit
13 Stories High
single (b/w My Girl)
Bud Hobbs
Mean, Mean, Mean
single (b/w Last Dance Tonight)
The Everly Brothers
Poor Jenny (Stereo Lp Vers.)
The Fabulous Style Of The Everly Brothers
Your DJ speaks…
Conor Oberst / Gillian Welch / Dave Rawlings
Four Strong Winds
Another Day Another Time: Celebrating The Music Of Llewyn Davis
Col Joye & The Joy Boys
Bye Bye Baby
single (b/w (Rockin' Rollin') Clementine)
The Leatherwoods
How Can I Miss You?
Topeka Oratorio
Tommy McClennan
I'm Going Don't You Know
shellac 10″ (b/w New Highway No.51)
Dolly Parton
Deportee (Plane Wreck At Los Gatos)
9 To 5 And Odd Jobs
Your DJ bids you farewell…