If you're looking for previous episodes, click here.
NEXT WEEK THE 2017 WFMU FUND RAISING MARATHON BEGINS. BEAT THE RUSH!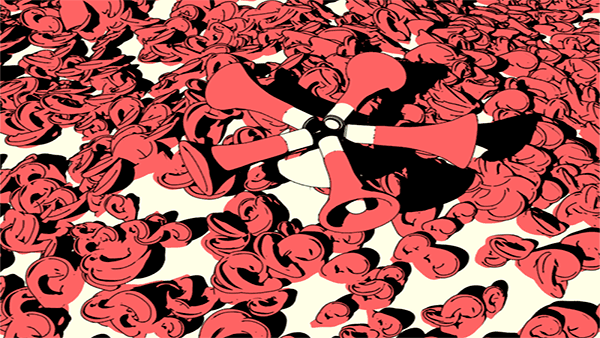 Hinky Dinky Time on WFMU's Give the Drummer Radio, episode 192: Friday, March 3, 2017 at 12:00 PM, Eastern Time.
Now hear this.
Click here for everything you need to know about accessing the audio.
Access the accuplaylist and comments for this episode and archived audio at
http://wfmu.org/playlists/hd/20170303

Notes: Go to the WFMU playlist for this show and make your request!
The archived audio is available now.
Artist:
Title:
Album:
Your DJ welcomes you…
Uncle Michael
Hinky Dinky Time Open
Scott Walker
Opening
The Childhood Of A Leader – OST
The Staple Singers
Let's Do It Again
Let's Do It Again (Original Soundtrack)
Talking Heads
Road To Nowhere
Little Creatures
Neil Young & Crazy Horse
Everybody Knows This Is Nowhere
Everybody Knows This Is Nowhere
Fountains Of Wayne
I've Got A Flair
Fountains Of Wayne
Your DJ speaks…
Antonio Carlos Jobim
Wave
Wave
Elder Samuel Patterson & The Christian Crusaders
This Train
I Can't Feel At Home In This World Anymore
Hoosier Hot Shots
Red Hot Fannie
shellac 10″ (b/w Swinging With Dora)
Detroit Cobras
Cha-Cha Twist
Hey Sailor
Rush
Not Fade Away
single (b/w You Can't Fight It)
T. Rex
20th Century Boy
Free Angel
Your DJ speaks…
XTC
The Mayor Of Simpleton
Oranges & Lemons
Nazareth
Hair Of The Dog
Hair Of The Dog
Bryan Ferry
The Same Old Blues
The Bride Stripped Bare
John Otway And Wild Willy Barrett
Beware Of The Flowers (Cos I'm Sure They're Going To Get You Yeh)
Really Free
The Allman Brothers Band
Little Martha
Eat A Peach
Art Blakey's Jazz Messengers
They Call The Wind Maria
Selections From Lerner And Loewe's My Fair Lady/Brigadoon/Paint Your Wagon
Your DJ speaks…
María Barracuda
Cantando En El Baño
Viva Tin Tan
Phương Tâm
Đêm Huyền Diệu (Y Vân)
unk.
Status Quo
The Oriental
Heavy Traffic
Toots &the Maytals
Funky Kingston
Funky Kingston
Sugar Chile Robinson
Numbers Boogie
shellac 10″( b/w After School Blues)
Your DJ speaks…
Bubble Puppy
Beginning
A Gathering Of Promises
Rock 'n Soul Ichiban-J.R. Williams
Sinnerama Mix: The Hollywood Persuaders-Thunderbird, The Fall Guys-Gesundheit, Jody Williams-Lucky Lou, The Commandos-June's Blues
Sinnerama Mix
Mabel Mercer
It's All Right With Me
Mabel Mercer Sings Cole Porter
Your DJ speaks…
Tommy Dorsey
Have You Got Any Castles, Baby
shellac 10″ (b/w You've Got Something There)
Bukka White
Sleepy My Blues
Bukka White
The Bob Seger System
East Side Story
Noah
Dat En Wat
Dead Man Blues
I Can Live Without You
Fat White Family
Borderline
Champagne Holocaust
The Floaters
Float On
Everything Happens For A Reason
Your DJ speaks…
Daddy Cool
Eagle Rock
Bom Bom
The Three Degrees
Collage
Maybe
Paris
Big Towne, 2061
Big Towne, 2061
Stanton Moore
Amy's Lament
Flyin' The Koop
Your DJ speaks…
The Grand-Prees
Four Strong Winds
single (b-side to Heartbreak Hotel )
The Millennium
There Is Nothing More To Say
Begin
Cactus Blossoms
If I Can't Win
You're Dreaming
Hudson-Ford
Pick Up The Pieces
single (b/w This Is Not The Way (To End A War Or To Die))
The Jim Carroll Band
(No More) Luxuries
I Write Your Name
Your DJ bids you farewell…