Podcast: Play in new window | Download (Duration: 3:00:14 — 247.5MB)
If you're looking for previous episodes, click here.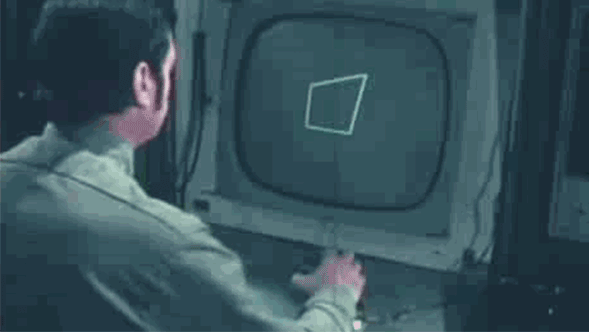 Hinky Dinky Time on WFMU's Give the Drummer Radio, episode 196: Friday, March 31, 2017 at 12:00 PM, Eastern Time.
Don't you be no square.
Click here for everything you need to know about accessing the audio.
Access the accuplaylist and comments for this episode at
http://wfmu.org/playlists/hd/20170331
The archived audio and podcast is available now.
Artist:
Title:
Album:
Your DJ welcomes you…
Uncle Michael
Hinky Dinky Time Open
Dennis Coffey & The Detroit Guitar Band
Scorpio
single (b/w Sad Angel)
Traffic
Rock And Roll Stew
single (b/w Rock And Roll Stew Part 2)
Blood, Sweat & Tears
Go Down Gamblin'
single (b/w Valentine's Day)
Savoy Brown
Tell Mama
single (b/w Rock And Roll On The Radio)
The Faces
Stay With Me
single (b/w You're So Rude)
Your DJ speaks…
The James Gang
Midnight Man
single (b/w White Man / Black Man)
Brewer and Shipley
Tarkio Road
single (b/w Seems Like A Long Time)
Cymarron
Rings
single (b/w Like Children)
The Buoys
Give Up Your Guns
single (b/w The Prince Of Thieves)
Fanny
Charity Ball
single (b/w Place In The Country)
Five Man Electrical Band
Absolutely Right
single (b/w (You And I) Butterfly)
Your DJ speaks…
The Fortunes
Freedom Comes, Freedom Goes
single (b/w There's A Man)
Jefferson Airplane
Pretty As You Feel
single (b/w Wild Turkey)
Led Zeppelin
Black Dog
single (b/w Misty Mountain Hop)
Betty Wright
Clean Up Woman
single (b/w I'll Love You Forever)
Marty Robbins
The Chair
single (b/w Seventeen Years)
Funkadelic
Can You Get To That
single (b/w Back In Our Minds)
Your DJ speaks…
War
All Day Music
single (b/w Get Down)
The Staple Singers
Respect Yourself
single (b/w You're Gonna Make Me Cry)
Albert King
Everybody Wants To Go To Heaven
single (b-side to Lovejoy, Ill.)
Rare Earth
I Just Want To Celebrate
single (b/w The Seed)
The Band
Life Is A Carnival
single (b/w The Moon Struck One)
Your DJ speaks…
Hudson and Landry
Ajax Liquor Store
single (b/w The Hippie And The Redneck)
Aretha Franklin
Rock Steady
single (b/w Oh Me Oh My (I'm A Fool For You Baby))
Dolly Parton
Coat of Many Colors
single (b/w Here I Am)
Michael Jackson
Got To Be There
single (b/w Maria (You Were The Only One))
Susan Raye
LA International Airport
single (b/w Merry-Go-Round Of Love)
Loretta Lynn
Here In Topeka (One's On The Way)
single (b/w Kinfolks Holler)
Your DJ speaks…
Red Simpson
I'm A Truck
single (b/w Where Love Used To Be)
Buck Owens And The Buckaroos
Ruby (Are You Mad)
single (b/w Heartbreak Mountain)
Van Morrison
Tupelo Honey
single (b/w Starting A New Life)
Humble Pie
I Don't Need No Doctor
single (b/w A Song For Jenny)
Creedence Clearwater Revival
Sweet Hitch-Hiker
single (b/w Door To Door)
Bob Dylan
Watching The River Flow
single (b/w Spanish Is The Loving Tongue)
Your DJ speaks…
Neil Diamond
Stones
single (b/w Crunchy Granola Suite)
Audience
Indian Summer
single (b/w It Brings A Tear)
Isaac Hayes
Theme From Shaft
single (b/w Cafe Regio's)
Dave & Ansel Collins
Double Barrel
single (b/w Double Barrel (Special Edited Version))
James Brown
Hot Pants Pt. 1 (She Got To Use What She Got To Get What She Wants)
single (b/w Hot Pants Pt. 2 & 3 (She Got To Use What She Got To Get What She Wants))
Alice Cooper
Under My Wheels
single (b/w Desperado)
Your DJ speaks…
The Chi-Lites
Have You Seen Her
single (b/w Yes I'm Ready (If I Don't Get To Go))
Marvin Gaye
What's Going On
single (b/w God Is Love)
Al Green
Let's Stay Together
single (b/w Tomorrow's Dream)
T. Rex
Bang A Gong (Get It On)
single (b/w Raw Ramp)
Your DJ bids you farewell…