Podcast: Play in new window | Download (Duration: 3:00:59 — 248.5MB)
If you're looking for previous episodes, click here.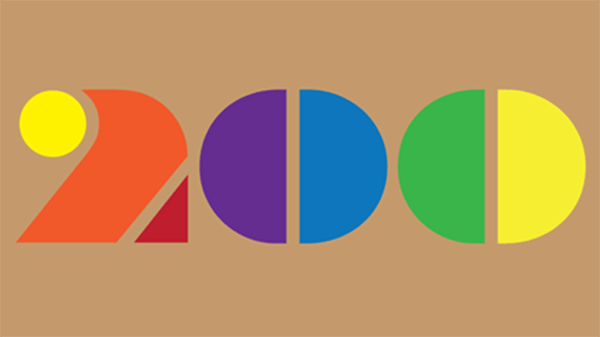 Hinky Dinky Time on WFMU's Give the Drummer Radio, episode 200: Friday, April 28, 2017 at 12:00 PM, Eastern Time.
Episode 200!
Celebrating chart singles from 1972
Click here for everything you need to know about accessing the audio.
Access the accuplaylist and comments for this episode at
http://wfmu.org/playlists/hd/20170428
The archived audio and podcast is available now.
Artist:
Title:
Album:
Your DJ welcomes you…
Uncle Michael
Hinky Dinky Time Open
Joni Mitchell
You Turn Me On, I'm A Radio
single (b/w Urge For Going)
The O'Jays
Love Train
single (b/w Who Am I)
Mel And Tim
Starting All Over Again
single (b/w It Hurts To Want It So Bad)
Steely Dan
Do It Again
single (b/w Fire In The Hole)
Main Ingredient
Everybody Plays The Fool
single (b/w Who Can I Turn To (When Nobody Needs Me))
Your DJ speaks…
Chi-Lites
Oh Girl
single (b/w Being In Love)
Brighter Side Of Darkness
Love Jones
single (b/w I'm The Guy)
Albert King
Breaking Up Somebody's Home
single (b/w Little Brother (Make A Way))
James Brown
Talking Loud And Saying Nothing, Pt. I
single (b/w Talking Loud And Saying Nothing – Pt.II)
King Hannibal
The Truth Shall Make You Free (St. John 8:32)
single (b/w It's What You Do)
Your DJ speaks…
Rare Earth
What'd I Say
single (b/w Nice To Be With You)
Jo Jo Gunne
Run Run Run
single (b/w Take It Easy)
Led Zeppelin
Rock And Roll
single (b/w Four Sticks)
The Doors
The Mosquito (Mono)
single (b/w It Slipped My Mind)
The Hollies
Long Cool Woman
single (b/w Look What We've Got)
The Rolling Stones
Tumbling Dice (Single Mono Version)
single (b/w Soulsville)
Your DJ speaks…
Elvis Presley
Burning Love
single (b/w It's A Matter Of Time)
Billy "Crash" Craddock
Ain't Nothin' Shakin' (But the Leaves on the Trees)
single (b/w She's My Angel)
Glen Campbell
Manhattan Kansas
single (b/w Wayfarin' Stranger)
Cal Smith
The Lord Knows I'm Drinking
single (b/w Sweet Things I Remember About You)
George Jones
A Picture Of Me Without You
single (b/w The Man Worth Lovin' You)
Merle Haggard And The Strangers
I Wonder If They Ever Think Of Me
single (b/w I Forget You Every Day)
Grateful Dead
Sugar Magnolia
single (b/w Mr. Charlie)
Your DJ speaks…
Ringo Star
Back Off Boogaloo
single (b/w Blindman)
Three Dog Night
Family Of Man
single (b/w Going In Circles)
King Harvest
Dancing In The Moonlight
single (b/w Marty And The Captain)
Looking Glass
Brandy (You're A Fine Girl)
single (b/w One By One)
Bulldog
No
single (b/w Good Times Are Comin')
Leon Russell
Tight Rope
single (b/w This Masquerade)
Your DJ speaks…
Music behind DJ:
Jr. Walker And The All Stars
Walk In The Night
single (b/w I Don't Want To Do Wrong)
Your DJ speaks…
Bette Midler
Do You Want To Dance
single (b/w Superstar)
America
Ventura Highway
single (b/w Saturn Nights)
Gallery
Big City Miss Ruth Ann
single (b/w Lover's Hideaway)
Potliquor
Cheer
single (b/w Chattanooga)
Who
The Relay
single (b/w Wasp Man)
The Raspberries
I Wanna Be With You
single (b/w Goin' Nowhere Tonight)
Your DJ speaks…
Cornelius Brothers & Sister Rose
Too Late To Turn Back Now
single (b/w Lift Your Love Higher)
War
The World Is A Ghetto
single (b/w Four Cornered Room)
Timmy Thomas
Why Can't We Live Together?
single (b/w Funky Me)
Spinners
I'll Be Around
single (b/w I'll Be Around)
Funkadelic
Loose Booty
single (b-side to A Joyful Process)
Hot Butter
Popcorn
single (b/w At The Movies)
Your DJ speaks…
The Incredible Bongo Band
Bongo Rock
single (b/w Bongolia)
Frederick Knight
I've Been Lonely For So Long
single (b/w Lean On Me)
Malo
Suavecito
single (b/w Nena)
Sailcat
Motorcycle Mama
single (b/w Rainbow Road)
Gilbert O'Sullivan
Alone Again
single (b/w Save It)
Your DJ bids you farewell…