Podcast: Play in new window | Download (Duration: 3:01:30 — 249.3MB)
If you're looking for previous episodes, click here.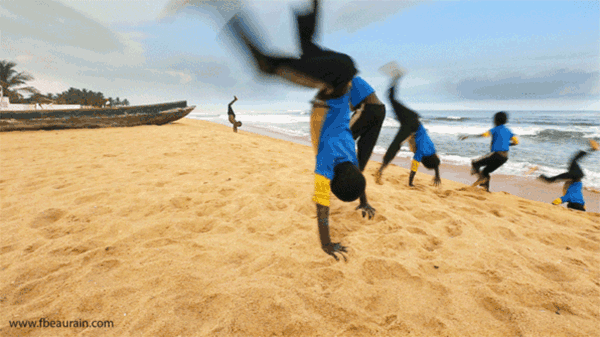 Hinky Dinky Time on WFMU's Give the Drummer Radio, episode 202: Friday, May 12, 2017 at 12:00 PM, Eastern Time.
Listen to life, and you will hear the voice of life crying, Be!
Click here for everything you need to know about accessing the audio.
Access the accuplaylist and comments for this episode at
http://wfmu.org/playlists/hd/20170512
The archived audio and podcast is available now.
Artist:
Title:
Album:
Your DJ welcomes you…
Uncle Michael
Hinky Dinky Time Open
Stray
Move It
Move It
Mashmakhan
Days When We Are Free
Mashmakhan
Flaming Youth
From Now On
Ark 2
Clifford T Ward
Anticipation
Singer ∙ Songwriter
NRBQ
I Got A Rocket In My Pocket
single (b/w Tapdancin' Bats)
Your DJ speaks…
Endless Boogie
Back In '74
Vibe Killer
The Incredible String Band
Way Back In The 1960s
The 5000 Spirits Or The Layers Of The Onion
Brownout
JPT
Oozy
Cirrone
Everything's Fine Now
Kings For A Night
Lindsey Buckingham & Christine McVie
In My World
Lindsey Buckingham & Christine McVie
Laura Nyro
Save The Country (Mono Single Version)
single (b/w New York Tendaberry)
Your DJ speaks…
Claudine Longet
God Only Knows
Let's Spend The Night Together
Tony Joe White
Aspen, Colorado
Black And White
Mallard
South Of The Valley
Mallard
Mike Keneally
That's Why I Have No Name
Wing Beat Fantastic
Fresh Maggots
And When She Laughs
Fresh Maggots
Your DJ speaks…
Pastor John Rydgren
Rinky Dink
prev. unr.
Fred Wamble
Let's Don't Wait
single (b/w Since My True Love Said Goodbye)
The Four Aces
Jumpin' Out
shellac 10″ (b-side to Too Late)
The Willows
Church Bells May Ring
single (b/w Baby Tell Me)
The Alan Bown!
Toyland
single (b/w Technicolour Dream)
Sylvie Vartan
Solitude (Substitute)
single (b/w Tu Me Plais)
The Rolling Stones
Blue Turns To Grey (Alt.)
prev. unr.
Your DJ speaks…
Bob & Ray
Smooth Operator
unk.
Johnny Devlin & The Bricks With The Deeners
Got A Zack In The Back Of My Pocket
Johnny Devlin's Big 4 (Ep)
Golden Toadstools
Silly Savage
single (b/w Weeping River)
Buck Griffin
Watchin' The 7-10 Roll By
single (b/w Stutterin' Papa)
Frente Cumbiero
Bestiales 77
Meets Mad Professor
Nuno Canavarro
07. [untitled]
Plux Quba
Your DJ speaks…
Searchers
Take Me For What I'm Worth
single (b/w Too Many Miles)
Peter Walker
Tear"
Second Poem To Karmela" Or Gypsies Are Important
Pete Mac Junior
The Water Margin
single (b/w Godiego – The Water Margin)
Barry Adamson
Achieved In The Valley Of Dolls
Oedipus Schmoedipus
The Definitive Rock Chorale
Picture Postcard World
single (b-side to Variations On A Theme Called Hanky Panky)
The Staple Singers
Touch A Hand, Make A Friend
single (b/w Tellin' Lies)
Your DJ speaks…
Maston's Music Makers
Slick Chick Boogie
shellac 10″ (b-side to Hill Billy Polka)
Junior Jordan
The Rock-A-Boogie Piggy
single (b-side to Down Boy! Down Boy!)
Betty Harris
Mo Jo Hannah
single (b/w Now Is The Hour)
Lee Dorsey
Riverboat
Yes We Can
The Wiyos
Promenade
Broken Land Bell
Charlie Burton
That's Not Polite
Don't Fight The Band That Needs You!!!!
Peter Cook & Dudley Moore
Love Me
single (b/w Bedazzled)
Your DJ speaks…
The Nova Local
If You Only Had The Time
single (b/w Games)
Mabel Mercer
Ev'ry Time We Say Goodbye
Mabel Mercer Sings Cole Porter
The New Yorkers
When I'm Gone
single (b/w You're Not My Girl)
The Glass House
Thanks I Needed That
single (b/w I Don't See Me In Your Eyes Anymore)
Your DJ bids you farewell…