Podcast: Play in new window | Download (Duration: 3:02:43 — 250.9MB)
If you're looking for previous episodes, click here.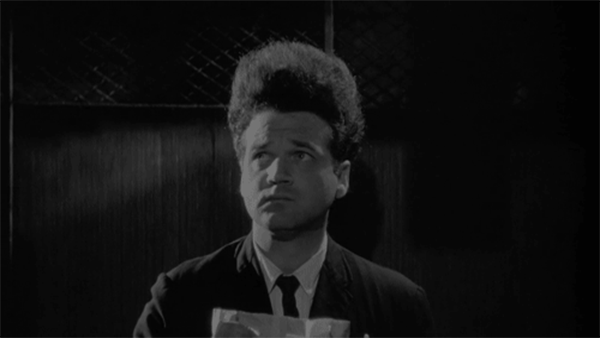 Hinky Dinky Time on WFMU's Give the Drummer Radio, episode 203: Friday, May 19, 2017 at 12:00 PM, Eastern Time.
It's a centipede that the shoe continues to drop.
Click here for everything you need to know about accessing the audio.
Access the accuplaylist and comments for this episode at
http://wfmu.org/playlists/hd/20170519
The archived audio and podcast is available now.
Artist:
Title:
Album:
Your DJ welcomes you…
Uncle Michael
Hinky Dinky Time Open
The Honey Drippers
Impeach the President
single (b/w *)
Pete Brown & His Battered Ornaments
The Week Looked Good On Paper
single (b/w Morning Call)
Jose Feliciano
If I Really Bug You
A Bag Full Of Soul
Youngblood Brass Band
Word On The Street
Word On The Street
The Sunshine Company
Back On The Street Again
The Sunshine Company
Lucille Starr
Sukiyaki
The French Song
Your DJ speaks…
The Blue Diamonds
Sukiyaki
single (b/w Piccadilly-Baby)
Peggy Lee With Dave Barbour And His Orchestra
Bali Ha'i
shellac 10″ (b/w Dave Barbour And His Orchestra With Male Chorus-There Is Nothin' Like A Dame)
Herb Ellis
Gravy Waltz
Softly… But With That Feeling
Led Zeppelin
Going To California
Led Zeppelin IV
Norrie Paramor And The The Midland Radio Orchestra
Film 74 — I Wish I Knew How It Would Feel To Be Free
BBC Top Tunes
The Dave Davani Four
Top Of The Pops
single (b/w Workin' Out)
Martin Denny
Sukiyaki
The Versatile Martin Denny
Your DJ speaks…
Jewel Akens
My First Lonely Night (Sukiyaki)
single (b/w Mama Take Your Daughter Back)
The MBV & Mudies All Stars
Loran's Dance
single (b/w Mudies All Stars-Lorna's Dub Reggae)
Zutty Singleton's Trio
Lulu"s Mood (alt. take)
shellac 10″ (b/w Barney's Bounce)
Ernie Fields
In The Mood
single (b/w Christopher Columbus)
Steve Race And His Group
Pied Piper (The Beeje)
single (b/w Here And Now (Bossa Nova)
Little John & The Sherwoods
Long Hair
single (b/w Rag Bag)
Kenny Ball & His Jazzmen
Sukiyaki
single (b/w Swanee River)
Your DJ speaks…
Ray Price
Invitation To The Blues
single (b-side to City Lights)
Connie Smith
Ain't Had No Lovin'
single (b/w Five Fingers To Spare)
Kitty Wells
I'm In Love With You
single (b-side to There's Poison In Your Heart)
Faron Young
Three Days
single (b/w I Let It Slip Away)
The Texas Troubadours
Honey Fingers
single (b/w Gardenia Waltz)
Ned Miller
Do What You Do Do Well
single (b/w Dusty Guitar)
Your DJ speaks…
Jerry Cole And His Spacemen
Sukiyaki
Outer Limits
The Tormentors
Didn't It Rain (Parts 1&2)
single (both sides)
Gabor Szabo
Three King Fishers
Bacchanal
Motorband
Moar Ik Ri-j Wel Motor
Motorband
Glass Bottle
Love For Living
single (b/w The First Time)
Billy Vaughn
Sukiyaki
single (b-side to Happy Cowboy)
Your DJ speaks…
Snoop Dogg
Lodi Dodi
Doggystyle
Lee Mason And His Orchestra
Skydiver
Music By Lee Mason
Volcano The Bear
Velcro Symbols
Commencing
John Kongos
Tokoloshe Man
single (b/w Can Someone Please Direct Me Back To Earth)
Jennifer Lara & Brentford Rockers
Sukiyaki Version
single (b-side to Jennifer Lara-Sukiyaki)
Your DJ speaks…
Soichi Terada
Sukiyaki Dohyo Chanko
Sumo Jungle Grandeur
Iron Bar, Lord Fly Accompanied by Dan Williams and his Orchestra
Jamaican Calypsos Swine Lane Gal
shellac 10″ (b/w Jamaican Calypsos When Mi Look Pon Janie So-Ada)
Bill Jennings
Alexandria, Virginia
Glide On
The Phantom
Love Me
single (b/w Whisper Your Love)
Kin Ping Meh
My Future
Kin Ping Meh
A Taste Of Honey
Sukiyaki
single (b/w I'll Try Something New)
Your DJ speaks…
Kyu Sakamoto
Ue O Muite Aruko (Looking up As I Walk) (Sukiyaki)
single (b/w Anoko-No Namae-Wa Nantenkana)
Deborah Foster
Bye Bye Baby (I'm Leaving You)
You Just Don't Know
David Bowie
Rock 'n' Roll With Me
Diamond Dogs
Horace Heidt And His Musical Knights, Orrin Tucker v.
I'll Love You In My Dreams
shellac 10″ (b/w Drifting and Dreaming)
Your DJ bids you farewell…