Podcast: Play in new window | Download (Duration: 3:05:42 — 255.0MB)
If you're looking for previous episodes, click here.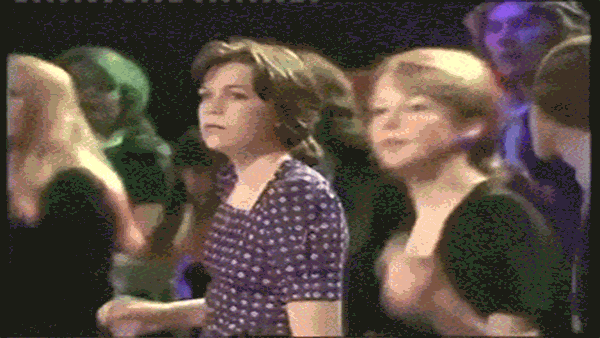 Hinky Dinky Time on WFMU's Give the Drummer Radio, episode 203: Friday, May 26 2017 at 12:00 PM, Eastern Time.
Celebrating Uncle Michael's favorite charting singles from 1973!
Click here for everything you need to know about accessing the audio.
Access the accuplaylist and comments for this episode at
http://wfmu.org/playlists/hd/20170526
The archived audio and podcast is available now.
Artist:
Title:
Album:
Your DJ welcomes you…
Uncle Michael
Hinky Dinky Time Open
The Intruders
I'll Always Love My Mama
single (b/w I'll Always Love My Mama (Part II))
Al Green
Call Me (Come Back Home)
single (b/w What A Wonderful Thing Love Is)
Ann Peebles
I'm Gonna Tear Your Playhouse Down
single (b/w One Way Street)
Sylvia
Pillow Talk
single (b/w My Thing)
Three Degrees
Dirty Ol' Man
single (b/w Can't You See What You're Doing To Me)
Willie Hutch
Brother's Gonna Work It Out
single (b/w I Choose You)
Your DJ speaks…
Dobie Gray
Drift Away
single (b/w City Stars)
Hall & Oates
She's Gone
single (b/w I'm Just A Kid (Don't Make Me Feel Like A Man))
B.W. Stevenson
My Maria
single (b/w August Evening Lady)
Mocedades
Eres Tu
single (b-side to Touch The Wind)
El Chicano
Tell Her She's Lovely
single (b/w (Se Fue Mi) Chachita)
Your DJ speaks…
Beach Boys
Sail On Sailor
single (b/w Only With You)
Three Dog Night
Shambala
single (b/w Our "B" Side)
Stories
Brother Louie
single (b/w What Comes After)
Stealers Wheel
Stuck In The Middle With You
single (b/w José)
Dr. John
Right Place Wrong Time
single (b/w I Been Hoodood)
Redbone
Come And Get Your Love
single (b/w Day To Day Life)
Your DJ speaks…
Brownsville Station
Smokin' In The Boys' Room
single (b/w Barefootin')
Aerosmith
Dream On
single (b/w Somebody)
Alice Cooper
Billion Dollar Babies
single (b/w Mary Ann)
Sweet
Blockbuster!
single (b/w Need A Lot Of Lovin')
The Raspberries
Tonight
single (b/w Hard To Get Over A Heartbreak)
Your DJ speaks…
Tanya Tucker
Blood Red And Goin' Down
single (b/w The Missing Piece Of The Puzzle)
Dolly Parton
Jolene
single (b/w Love, You're So Beautiful Tonight)
Merle Haggard
If We Make It Through December
single (b/w Bobby Wants A Puppy Dog For Christmas)
Jerry Reed
Lord, Mr. Ford
single (b/w Two-Timin')
Kris Kristofferson
Why Me
single (b/w Help Me)
Conway Twitty
You've Never Been This Far Before
single (b/w You Make It Hard (To Take The Easy Way Out))
Charlie Rich
Behind Closed Doors
single (b/w A Sunday Kind Of Woman)
Your DJ speaks…
Manu Dibango
Soul Makossa (Original Version)
single (b/w Lily)
Billy Paul
Am I Black Enough For You
single (b/w I'm Gonna Make It This Time)
Curtis Mayfield
Future Shock
single (b/w The Other Side Of Town)
Eddie Kendricks
Keep On Truckin' (Part 1)
single (b/w Keep On Truckin' (Part 2))
Barry White
Never, Never Gonna Give You Up (short version)
single (b/w Never, Never Gonna Give You Up (long version))
Your DJ speaks…
Rolling Stones
Doo Doo Doo Doo Doo (Heartbreaker)
single (b/w Dancing With Mr. D.)
Deep Purple
Woman From Tokyo
single (b/w Super Trouper)
Focus
Hocus Pocus
single (b/w Hocus Pocus II)
Edgar Winter
Frankenstein
single (b/w Undercover Man)
Your DJ speaks…
Fred Wesley And The J.B.'s
Doing It To Death
single (b/w Everybody Got Soul)
Gladys Knight & The Pips
I've Got To Use My Imagination
single (b/w I Can See Clearly Now)
Tina Turner
Nutbush City Limits
single (b/w Help Him)
O.V. Wright
I'd Rather Be Blind, Crippled And Crazy
single (b/w Please Forgive Me)
Four Tops
Are You Man Enough
single (b/w Peace Of Mind)
Stevie Wonder
Higher Ground
single (b/w Too High)
Your DJ bids you farewell…