Podcast: Play in new window | Download (Duration: 3:09:35 — 260.4MB)
If you're looking for previous episodes, click here.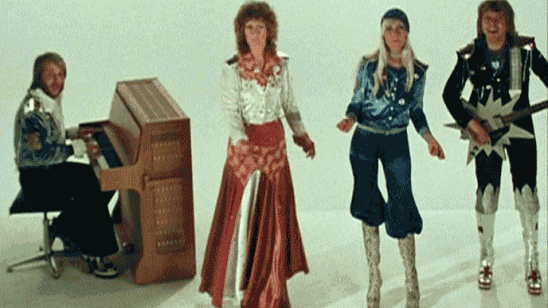 Hinky Dinky Time on WFMU's Give the Drummer Radio, episode 208: Friday, June 30, 2017 at 12:00 PM, Eastern Time.
Ich bin ein pfannkuchen.
(A three hour tour of charted singles,
released in 1974!)
Click here for everything you need to know about accessing the audio.
Access the accuplaylist and comments for this episode at
http://wfmu.org/playlists/hd/20170630
The archived audio and podcast is available now.
Artist:
Title:
Album:
Your DJ welcomes you…
Uncle Michael
Hinky Dinky Time Open
Isley Brothers
Summer Breeze (Part(s) 1(&2))
single (b/w Summer Breeze (Part 2))
The Blackbyrds
Do It, Fluid
single (b/w Summer Love)
The Meters
Hey Pocky A-Way
single (b/w Africa)
Ohio Players
Fire
single (b/w Together)
James Brown
Papa Don't Take No Mess Part I
single (b/w Papa Don't Take No Mess Part II)
Your DJ speaks…
ZZ Top
La Grange
single (b/w Just Got Paid)
J. Geils Band
Must Of Got Lost
single (b/w Funky Judge)
Fanny
Butter Boy
single (b/w Beggar Man)
Rick Derringer
Rock And Roll, Hoochie Koo
single (b/w Time Warp (Instrumental))
Brownsville Station
Kings Of The Party
single (b/w Ostrich)
The Rolling Stones
It's Only Rock 'N Roll (But I Like It)
single (b/w Through The Lonely Nights)
Your DJ speaks…
The Hudson Brothers
So You Are A Star
single (b/w Ma Ma Ma Baby)
Albert Hammond
I'm A Train
single (b/w Brand New Day)
Steely Dan
Rikki Don't Lose That Number
single (b/w Any Major Dude Will Tell You)
Disco Tex And The Sex-O-Lettes Featuring Sir Monti Rock III
Get Dancin'
single (b/w Get Dancin', Part II)
ABBA (Björn, Benny, Anna And Frida)
Waterloo
single (b/w Watch Out)
Your DJ speaks…
Brian Protheroe
Pinball
single (b/w Money Love)
Joni Mitchell
Free Man in Paris
single (b/w People's Parties)
Bob Dylan and The Band
Most Likely You Go Your Way (And I'll Go Mine)
single (b/w Stage Fright (The Band))
Leo Sayer
One Man Band
single (b/w Drop Back)
Kathy Dalton
Boogie Bands & One Night Stands
single (b/w Pour Your Wine All Over Me)
The Eagles
Already Gone
single (b/w Is It True?)
Your DJ speaks…
Spinners
Mighty Love – Pt. 1
single (b/w Mighty Love – PT. II)
Jackson Five
Dancing Machine
single (b/w It's Too Late To Change The Time)
Shirley & Company
Shame, Shame, Shame (Vocal)
single (b/w Shame, Shame, Shame (Instrumental))
Carl Douglas
Kung Fu Fighting
single (b/w Gamblin' Man)
The Hues Corporation
Rock The Boat
single (b/w All Goin' Down Together)
George McCrae
Rock Your Baby
single (b/w Rock Your Baby (Part 2))
Your DJ speaks…
George Jones
The Grand Tour
single (b/w Our Private Life)
Lefty Frizzell
I Never Go Around Mirrors
single (b/w That's The Way Love Goes)
Bobby Bare
Marie Laveau
single (b/w The Mermaid)
Sammi Smith
Long Black Veil
single (b-side to Paste Me On Some Feathers)
Dolly Parton
Love Is Like A Butterfly
single (b/w Sacred Memories)
Dickey Lee
I Use The Soap (Stereo)
single (b/w I Use The Soap (Mono))
Elvis Presley
Promised Land
single (b-side to It's Midnight)
Your DJ speaks…
Golden Earring
Radar Love
single (b/w Just Like Vince Taylor)
Electric Light Orchestra
Can't Get It Out Of My Head
single (b/w Illusions In G Major)
Paul McCartney and Wings
Band On The Run
single (b/w Nineteen Hundred And Eighty Five)
The Raspberries
Overnight Sensation (Hit Record)
single (b/w Hands On You)
Your DJ speaks…
Rufus
Tell Me Something Good
single (b/w Smokin' Room)
Betty Wright
Shoorah! Shoorah!
single (b/w Tonight Is The Night)
Hot Chocolate
Emma
single (b/w Makin' Music)
The O'Jays
For The Love Of Money
single (b/w People Keep Tellin' Me)
William Devaughn
Be Thankful For What You Got, Part 1
single (b/w Be Thankful For What You Got, Part 2)
Your DJ bids you farewell…