Podcast: Play in new window | Download (Duration: 6:05:36 — 502.1MB)
If you're looking for previous episodes, click here.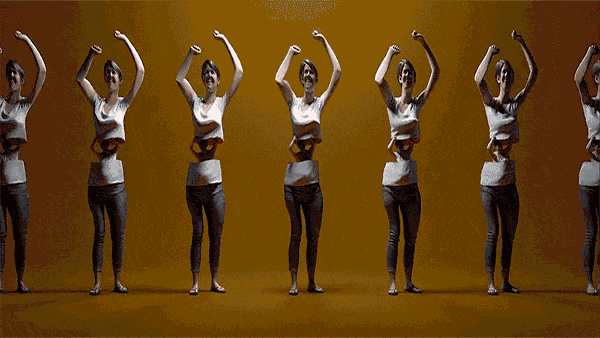 Hinky Dinky Time on WFMU's Give the Drummer Radio, episode 211: Friday, August 4, 2017 at 9:00 AM, Eastern Time.
Again, we do this; SIX HOURS.
Click here for everything you need to know about accessing the audio.
Access the accuplaylist and comments for this episode at
http://wfmu.org/playlists/hd/20170804
The archived audio and podcast is available now.
Artist:
Title:
Album:
Your DJ welcomes you…
Uncle Michael
Hinky Dinky Time Open
The Young Rascals
Come On Up
single (b/w What Is The Reason)
Captain Beefheart & His Magic Band
Big Black Baby Shoes
Safe as Milk
Led Zeppelin
Friends
Led Zeppelin III
Charles Bradley and Menahan Street Band
Cumberland Blues
Day of the Dead
Brewer and Shipley
Witchi-Tai-To
Weeds
Your DJ speaks…
Cannonball Adderley With The Bossa Rio Sextet Of Brazil
Corcovado
Cannonball's Bossa Nova
Blossom Dearie
Desafinado
Sings Rootin' Songs
Laurindo Almeida
Miserlou
Acapulco '22
Lalo Schifrin
Breaks Bossa Nova
Gone With The Wave
Eydie Gormé
Oba Oba
Blame It On The Bossa Nova (2002 reissue bonus track)
Joe Harnell And His Orchestra
Fly Me To The Moon – Bossa Nova
single (b/w Harlem Nocturne)
Quantic Y Su Conjunto Los Míticos Del Ritmo
Rico Suave Bossa Nova (Cumbia De Dilla)
Hip Hop En Cumbia (EP)
Freddie King
The Bossa Nova Watusi Twist
single (b-side to Look, Ma I'm Cryin')
Your DJ speaks…
Cozy Cole
Topsy II
single (b-side to Topsy I)
Tony Mottola
This Guy's in Love With You
Warm, Wild & Wonderful
Hadda Brooks Trio
Hungarian Rhapsody No. 2 In Boogie
shellac 10″ (b-side to Don't Take Your Love From Me)
Stan Hunter & Sonny Fortune
Trip On The Strip
Trip On The Strip
Freddie Slack
Rockin' The Boogie
Boogie Woogie (On The 88 By The Great Freddie Slack)
The Derek Trucks Band
Sierra Leone
Soul Serenade
Your DJ speaks…
Circle
Terminal
Terminal
Tom Verlaine
Rings
Around
801
Rongwrong
801 Live
Your DJ speaks…
Mickey Newbury
Why You Been Gone So Long
Heaven Help The Child
Doug Sahm
Wallflower
Doug Sahm and Band
Johnny Jenkins
I Walk On Gilded Splinters
double-sided promo
The Pitter Pats (Huey 'Piano' Smith')
Baby, You Hurt Me
single (b/w Whatcha' Bet)
Blue Cheer
Fruit and Icebergs
New! Improved! Blue Cheer
Your DJ speaks…
John Fahey
Sunflower River Blues
Death Chants, Breakdowns and Military Waltzes
Led Zeppelin
Traveling Riverside Blues
Led Zeppelin II
Lemuel Turner
Tramp Waltz
shellac 10″ (b-side to Way Down Yonder Blues)
Reverend Robert Wilkins
The Prodigal Son
Memphis Gospel Singer
Your DJ speaks…
Jimmy Dean
Little Bitty Big John
single (b-side to Steel Men)
Jimmy Dean
The Cajun Queen
single (b/w To A Sleeping Beauty)
Dottie West
My Big John
single (b/w Men With Evil Hearts)
Marvin Rainwater
Tough Top Cat
single (b/w (There's A) Honky Tonk In Your Heart)
Frank Gallop
The Ballad Of Irving
single (b/w Would You Believe It?)
Jimmy Dean
Big Bad John
single (b/w I Won't Go Huntin' With You Jake (But I'll Go Chasin' Wimmin))
Your DJ speaks…
Wings
Soily (From "One Hand Clapping")
prev. unr.
The Lemon Twigs
Baby, Baby
Do Hollywood
The Critters
I'm Telling Everyone
single (b-side to No One But You)
The Beach Boys
I Went To Sleep
20/20
The Gants
Little Boy Sad
single (b/w (You Can't Blow) Smoke Rings)
Harry Nilsson
All I Think About Is You
single (b/w Old Bones)
Helen Reddy
Peaceful
single (b/w What Would They Say)
Your DJ speaks…
Mills Brothers
South of the Border"
Terry Melcher
Down In Mexico
Royal Flush
The Penguins
Hey Senorita
single (b/w Earth Angel)
Groupo Celeste
Juventud
single (b/w Mi Destino)
Fruko Y Sus Tesos
Flores Silvestres
single (b-side to Los Charcos)
Los Saicos
Fugitivo De Alcatraz
single (b-side to Te Amo)
Your DJ speaks…
Millie Jackson
A Child Of God (It's Hard To Believe)
Millie Jackson
Chairmen of the Board
Skin I'm In
single (b/w Love At First Sight)
The Isley Brothers
Get Down Off of the Train
single (b-side to Girls Will Be Girls, Boys Will Be Boys)
Otis Rush
All Your Love (I Miss Loving)
single (b/w My Baby's A Good'un)
Jimmy Ruffin
Tomorrow's Tears
single (b-side to I've Passed This Way Before)
Woody Guenther and Cheaters
Bang Dangin Time
single (b/w Teardrops)
The Autographs
Do The Duck
single (b/w Do The Duck [Instrumental])
Your DJ speaks…
Yuzo Kayama & The Launchers
A Star In The Night (Yozara No Hoshi)
single (b-side to Love Forever (Kimi-To-Itsumadero))
Houston Wells & the Marksmen
We're Gonna Go Fishin'
Western Style
Rudy Green & His Orchestra
Buzzard Pie
shellac 10″ (b/w Florida Blues)
Joe Liggins
Boddle-Do-Da-Deet
shellac 10″ (b-side to Sugar Lump)
Jack Smith With The Clark Sisters
Civilization (Bongo, Bongo, Bongo)
single (b/w shellac 10″ (b/w Don't You Love Me Anymore))
Ray Noble & His Orchestra feat. Al Bowlly
My Hat's On The Side Of My Head
shellac 10″ (b/w Madamoiselle)
Sonny Burgess
Ain't Got A Thing
shellac 10″ (b/w Restless)
Elmore James
Dust My Broom
shellac 10″ (b-side to Catfish Blues)
Your DJ speaks…
Music behind DJ:
Booker T. & The MGs
Hang 'Em High
single (b/w Over Easy)
Your DJ speaks…
Sugar
Feeling Better
Beaster
The 5 Stairsteps
Dear Prudence
single (b-side to O-o-h Child)
Association
Requiem For The Masses
single (b-side to Never My Love)
Mott the Hoople
Hymn for the Dudes
Mott
Your DJ speaks…
John Cale
Andalucia (Alternate Version)
Paris 1919
Cilla Black
What Good Am I
single (b/w Over My Head)
Skip Bifferty
Man In Black
Skip Bifferty
Status Quo
Down Down
On The Level
UFO
Sixteen
Phenomenon
The Savoys
Slappin' Rods And Leaky Oil
single (b/w Domino)
The Free Design
Make The Madness Stop
Kites Are Fun
Your DJ speaks…
The Tarriers
The Banana Boat Song
single (b/w No Hidin' Place)
Dino, Desi & Billy
Not The Lovin' Kind
single (b/w Chimes Of Freedom)
The Spy From Cairo
Sufi Disco
Secretly Famous
The Peddlers
Nothing Sacred
single (b-side to Back-Alley Jane)
Elton John
Levon
Madman Across the Water
Your DJ speaks…
Adriano Celentano
Disc Jockey
single (b-side to Prisencólinensináinciúsol)
Ken Nordine
Last Will
Devout Catalyst
Mable John
Your Good Thing (Is About To End)
single (b/w It's Catching)
Your DJ bids you farewell…