Podcast: Play in new window | Download ()
If you're looking for previous episodes, click here.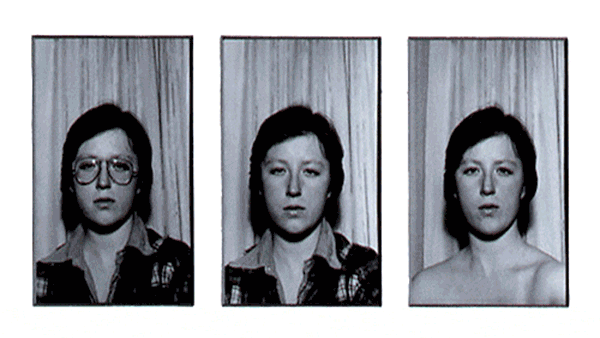 Hinky Dinky Time on WFMU's Give the Drummer Radio, episode 212: Friday, August 11, 2017 at 12:00 PM, Eastern Time.
Change is the only constant.
Click here for everything you need to know about accessing the audio.
Access the accuplaylist and comments for this episode at
http://wfmu.org/playlists/hd/20170811
The archived audio and podcast is available now.
Artist:
Title:
Album(label)(year)(source):
Your DJ welcomes you…
Uncle Michael
Hinky Dinky Time Open
The Gee Cees
Buzz Saw
single (b/w Annie Had A Party) (Crest) (1961)
(from: Ballads and Bluegrass)
Glen Campbell
I Wanna Live
single (b/w That's All That Matters) (Capitol) (1968)
(from: Dim Lights, Thick Smoke And Hillbilly Music – Country And Western Hit Parade)
Glen Campbell
Guess I'm Dumb
single (b/w That's All Right) (Capitol) (1965)
(from: Still I Dream Of You: Rare Works of Brian Wilson)
Glen Campbell
Don't Think Twice, It's All Right
Adiós (Universal Music Enterprises) (2017)
Glen Campbell
Guess I'm Dumb
single (b/w That's All Right) (Capitol) (1965)
(from: Still I Dream Of You: Rare Works of Brian Wilson)
Glen Campbell
Ghost On The Canvas
Ghost On The Canvas (Surfdog) (2011)
Glen Campbell
Galveston
Galveston (Capitol) (1967)
Music behind DJ: Glen Campbell
Guess I'm Dumb (backing track)
prev. unr (n/a) (1965)
(from: The Beach Boys – Made In California (From The Vaults))
The Tikis
Big Feet
single (b-side to One More Chance) (Minaret) (1964)
(from: USA Garage Greats 1965-1967 – Black Friday)
The Sandpipers
Quando M'innamoro
single (b/w Wooden Heart) (A&M) (1968)
(from: Roberto Livraghi/Daniele Pace/Mario Panzeri)
Snow
The Golden Oldie Show
Snow (Epic) (1968)
The First Class
Lavender Man
single (b-side to Bobby Dazzler) (UK) (1974)
Raspberries
Rose Coloured Glasses
Starting Over (Capitol) (1974)
(from: The Very Best of the Raspberries)
The Key
Cause You're a Lady
Fit Me In (EMI Electrola) (1978)
The Grass Roots
Heaven Knows
single (b/w Don't Remind Me) (Dunhill) (1969)
(from: Anthology: 1965-1975)
Music behind DJ: Glen Campbell
Walk, Don't Run
The Big Bad Rock Guitar of Glen Campbell (Capitol) (1965)
Chuck Jackson
Pet Names
single (b/w Is There Anything Love Can't Do) (V.I.P.) (1971)
(from: Lost Jukebox Volume 052)
The Rivingtons
Deep Water
single (b-side to Papa-Oom-Mow-Mow) (Liberty) (1962)
(from: Funky16Corners Blog)
The Chiffons
Stop, Look And Listen
single (b/w March) (Laurie) (1966)
(from: The Laurie Records Story, Vol. 3. Girls And Girls Groups)
James & Bobby Purify
Do Your Thing
single (b/w Why Love) (Casablanca) (1974)
The Marvelettes
As Long As I Know He's Mine
single (b/w Little Girl Blue) (Tamla) (1963)
(from: Complete Motown Singles – Vol 3)
B.B. King
When Your Baby Packs Up And Goes
shellec 10″ (b-side to Miss Martha King) (Bullet) (1949)
(from: Blues Masters – Vol 12 – Memphis Blues)
Bobby 'Blue' Bland
I'll Take Care Of You
single (b/w That's Why) (Duke) (1959)
(from: The Anthology)
Al Green
True Love
single (b-side to Drivin' Wheel) (Hi) (1971)
Music behind DJ: Glen Campbell
Steve's Shuck
The Big Bad Rock Guitar of Glen Campbell (Capitol) (1965)
Dixie Dregs
Gina Lola Breakdown
What If (Capricorn) (1978)
Michael Nesmith & the First National Band
Tumbling Tumbleweeds
Nevada Fighter (RCA Victor) (1971)
The Everly Brothers
Be-Bop-A-Lula
single (b-side to When Will I Be Loved) (Cadence) (1960)
(from: The Complete Cadence Recordings (1957-1960))
Carl Smith
Go, Boy, Go
single (b/w If You Saw Her Through My Eyes) (Columbia) (1954)
Skeeter Davis
The End Of The World
single (b/w Somebody Loves You) (RCA Victor) (1962)
(from: Nipper's Greatest Hits – The 60's – Volume 1)
Lee Hazlewood
Stone Cold Blues
Something Special (MGM) (1968)
(from: These Boots Are Made For Walkin': The Complete MGM Recordings)
Music behind DJ: Glen Campbell
Blowin' In The Wind
The Astounding 12-String Guitar Of Glen Campbell (Capitol) (1964)
The Only Ones
The Immortal Story
The Only Ones (CBS) (1978)
Quincy Jones & His Orchestra
It's Caper Time
The Italian Job – OST (Paramount) (1969)
(from: Hipshakers, Vol. 3)
Teddy (Mr. Bear) Mcrae
Hi Fi Baby
single (b-side to Hold Out Baby) (Amp 3) (1957)
(from: Desperate Rock 'N' Roll – Vol 03)
The African Beavers
You Got Something
single (b-side to Night Time Is The Right Time) (RCA Victor) (1965)
(from: Total Raunch – USA Garage Greats)
The Temptations
Don't Let The Joneses Get You Down
single (b/w Since I've Lost You) (Gordy) (1969)
(from: Emperors Of Soul)
Champion Jack Dupree
Deacon's Party
shellac 10″ (b/w My Baby's Coming Back Home) (Apollo) (1951)
(from: Champion Jack Dupree, Early Cuts)
Music behind DJ: Glen Campbell
Green Green
The Astounding 12-String Guitar Of Glen Campbell ( Capitol) (1964)
Nina Simone
Stompin' At The Savoy
The Amazing Nina Simone (Colpix) (1959)
Marion Harris
I Ain't Got Nobody
shellac 10″ (b/w Where Is My Daddy Now Blues) (Columbia) (1920)
(from: Really The Blues A Blues History – Vol 1)
The Mills Brothers
Coney Island Washboard
shellac 10″ (b-side to It Don't Mean A Thing) (Brunswick) (1932)
(from: Chronological Vol.2 (1932 – 1934))
Terry Boylan
Subterranean Homesick Blues
Alias Boona (Verve Forecast) (1969)
Ramsey Lewis Trio
Collage
Upendo Ni Pamoja (Columbia) (1972)
(from: F16#69 – Jazz Trance)
Scott Walker
The Old Man's Back Again (Dedicated to the Neo-Stalinist Regime)
Scott 4 (Philips) (1969)
Music behind DJ: Glen Campbell
Sassy
The Big Bad Rock Guitar of Glen Campbell (Capitol) (1965)
The Sensational Alex Harvey Band
Framed
Framed (Vertigo) (1972)
Spirit
Mellow Fellow
The Family That Plays Together (Ode) (1968)
(from: (Bonus Track))
Dust
Loose Goose
Dust (Kama Sutra) (1971)
Black Sabbath
Planet Caravan
Paranoid (Vertigo) (1970)
Meat Puppets
Take Off Your Clothes
Golden Lies (Atlantic) (2000)
Music behind DJ: Glen Campbell
Spring Mist
The Big Bad Rock Guitar of Glen Campbell (Capitol) (1965)
The Green River Boys & Glen Campbell
Long Black Limousine
Big Bluegrass Special (Capitol) (1962)
Glen Campbell
I'm Not Gonna Miss You
Glen Campbell: I'll Be Me – OST (Big Machine) (2015)
Johnny Cash
Hit The Road And Go
The Rambler (Columbia) (1977)
Fleetwood Mac
That's All For Everyone
Tusk (Warner Bros.) (1979)
Music behind DJ: Fleetwood Mac
Albatross
single (b/w Jigsaw Puzzle Blues) (Blue Horizon) (1968)
Your DJ bids you farewell…