Podcast: Play in new window | Download (Duration: 3:02:23 — 250.5MB)
If you're looking for previous episodes, click here.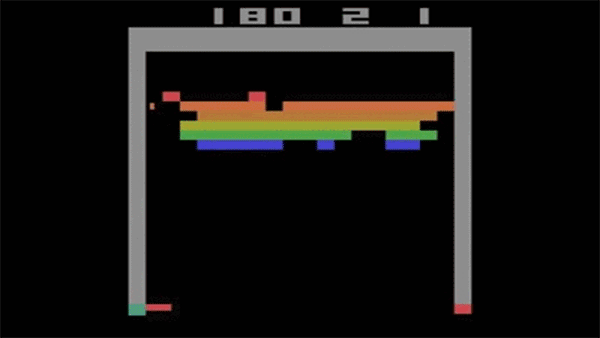 Hinky Dinky Time on WFMU's Give the Drummer Radio, episode 214: Friday, August 25, 2017 at 12:00 PM, Eastern Time.
Your Bicentennial 180 minutes; celebrating charted singles released in the year 1976.
Click here for everything you need to know about accessing the audio.
Access the accuplaylist and comments for this episode at
http://wfmu.org/playlists/hd/20170825

This is the last program in the regular time slot as Doug Schulkind and I will swap spots till mid-December. Next week this show will begin holding down the 9:00 AM to noon ET slot.
The archived audio and podcast is available now.
Artist:
Title:
Album(label)(year)(source):
Your DJ welcomes you…
Uncle Michael
Hinky Dinky Time Open
Walter Murphy & The Big Apple Band
A Fifth Of Beethoven
single (b/w California Strut) (Private Stock) (April 1976)
Vickie Sue Robinson
Turn The Beat Around
single (b/w Lack Of Respect) (RCA Victor) (February 1976)
Candi Staton
Young Hearts Run Free
single (b/w I Know) (Warner Bros.) (February 1976)
Rufus & Chaka Khan
Jive Talkin'
single (b/w On Time) (ABC) (July 1976)
Boney M
Daddy Cool
single (b/w Lovin' Or Leavin') (Atco) (October 5 1976)
Music behind DJ: Love Unlimited
I Did It For Love (Instrumental)
single (b-side to I Did It For Love) (Unlimited Gold) (1976)
Klaatu
Calling Occupants
single (b/w Dr. Marvello) (Capitol ) (1976)
Electric Light Orchestra
Strange Magic
single (b/w New World Rising) (United Artists) (February 1976)
David Bowie
TVC15
single (b/w We Are The Dead) (RCA Victor) (May 1976)
Sweeney Todd
Roxy Roller
single (b/w Rue De Chance) (London) (July 1976)
Bay City Rollers
Money Honey
single (b/w Maryanne) (Arista) (March 1976)
Music behind DJ: The Alan Parsons Project
A Dream Within A Dream (Instrumental)
single (b-side to (The System Of) Doctor Tarr And Professor Fether) (20th Century) (July 1976)
The Spinners
The Rubberband Man
single (b/w Now That We're Together) (Atlantic) (August 1976)
James Brown
Get Up Offa That Thing
single (b/w Release The Pressure) (Polydor) (June 1976)
Parliament
Tear The Roof Off The Sucker (Give Up The Funk)
single (b/w P. Funk) (Casablanca) (April 1976)
Wild Cherry
Play That Funky Music
single (b/w The Lady Wants Your Money) (Epic) (April 1976)
Brick
Dazz
single (b/w Southern Sunset) (Bang) (September 1976)
Silver Convention
Get Up And Boogie (That's Right)
single (b/w Son Of A Gun) (Midland International) (March 1976)
Music behind DJ: The Natural Four
It's The Music (Instrumental)
single (b-side to It's The Music) (Curtom) (1976)
Johnny Cash And The Tennessee Three
One Piece At A Time
single (b/w Go On Blues) (Columbia) (April 1976)
Willie Nelson
If You've Got The Money (I've Got The Time)
single (b/w The Sound In Your Mind) (Columbia) (July 1976)
Tompall And His Outlaw Band
T For Texas
single (b/w Broken Down Momma) (Polydor) (March 1976)
Red Steagall
Lone Star Beer And Bob Wills Music
single (b/w I've Never Been This Loved Before) (ABC Dot) (February 1976)
Loretta Lynn
Somebody Somewhere (Don't Know What He's Missin' Tonight)
single (b/w Sundown Tavern) (MCA) (August 1976)
Merle Haggard
The Roots Of My Raising
single (b/w The Way It Was In '51) (Capitol) (January 12 1976)
Music behind DJ: Disco Tex & His Sex-O-Lettes
Hey There Little Firefly (Instrumental)
single (b-side to Ride A Wild Horse) (Chelsea) (September 1976)
Rose Royce
Car Wash
single (b/w Water) (MCA) (September 1976)
Earth, Wind & Fire
Saturday Nite
single (b/w Departure) (Columbia) (November 1976)
Lou Rawls
You'll Never Find Another Love Like Mine
single (b/w Let's Fall In Love All Over Again) (Philadelphia International) (April 1976)
ABBA
Dancing Queen
single (b/w That's Me) (Atlantic) (November 12 1976)
Cliff Richard
Devil Woman
single (b/w Love On (Shine On)) (The Rocket Record Company) (June 1976)
Joe Tex
Ain't Gonna Bump No More (With No Big Fat Woman)
single (b/w I Mess Up Everything I Get My Hands On) (Epic) (December 1976)
Music behind DJ: Rick Dees & His Cast Of Idiots
Disco Duck (Part II) (Instrumental)
single (b-side to Disco Duck (Part I)) (RSO) (August 1976)
Boston
More Than A Feeling
single (b/w Smokin') (Epic) (August 1976)
Thin Lizzy
Cowboy Song
single (b/w Angel From The Coast) (Mercury) (September 1976)
Blue Öyster Cult
(Don't Fear) The Reaper
single (b/w Tattoo Vampire) (Columbia) (July 1976)
Foghat
Drivin' Wheel
single (b/w Night Shift) (Bearsville) (November 1976)
Steely Dan
Kid Charlemagne
single (b/w Green Earrings) (ABC) (June 1976)
Music behind DJ: Chicago Gangsters
Music For The People Pt.2 [Instrumental]
single (b-side to Music For The People – Pt. 1 [Vocal]) (Gold Plate ) (1976)
Bellamy Brothers
Let Your Love Flow
single (b/w Inside Of My Guitar) (Warner Bros.) (January 1976)
David Dundas
Jeans On
single (b/w Sleepy Serena) (Chrysalis ) (1976)
Sutherland Brothers and Quiver
Arms Of Mary
single (b/w Love On The Moon) (Columbia) (January 1976)
Gallagher & Lyle
Heart On My Sleeve
single (b/w Storm In My Soul) (A&M ) (1976)
Sherbet
Howzat
single (b/w Motor Of Love) (MCA ) (1976)
Silver
Wham Bam Shang-A-Lang
single (b/w Right On Time) (Arista) (May 1976)
Music behind DJ: The Undisputed Truth
You + Me = Love (Instrumental Edit)
single (b-side to You + Me = Love) (Whitfield) (August 1976)
Al Stewart
Year Of The Cat
single (b/w Broadway Hotel) (Janus) (December 1976)
Marmalade
Falling Apart At The Seams
single (b/w Fly, Fly, Fly) (Ariola America) (February 1976)
Bob Marley And The Wailers
Roots, Rock, Reggae
single (b/w Cry To Me) (Island) (July 1976)
The Band
Ophelia
single (b/w Hobo Jungle) (Capitol) (February 1976)
Music behind DJ: Fleetwood Mac
Albatross
single (b/w Jigsaw Puzzle Blues) (Blue Horizon) (1968)
Your DJ bids you farewell…