Podcast: Play in new window | Download (Duration: 3:04:26 — 253.3MB)
If you're looking for previous episodes, click here.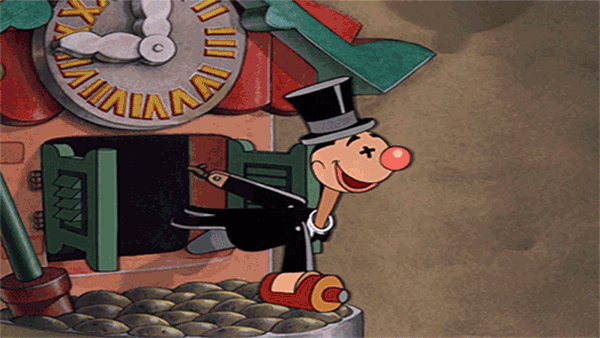 Hinky Dinky Time on WFMU's Give the Drummer Radio, episode 215: Friday, September 1, 2017 at 9:00 AM, Eastern Time.
It's morning in America.
Click here for everything you need to know about accessing the audio.
Access the accuplaylist and comments for this episode at
http://wfmu.org/playlists/hd/20170901
The archived audio and podcast is available now.
Artist:
Title:
Album(label)(year)(source):
Your DJ welcomes you…
Uncle Michael
Hinky Dinky Time Open
Moir Sisters
Good Morning (How Are You)
single (b/w We Will Never Change) (EMI) (1974)
Singing Crusaders
Good Morning
single (b/w Angels Backing Me) (Nashboro) (1964) [(From: Nashboro – I Heard The Angels Singing)
Johnny Cash
Good Morning Friend
Ragged Old Flag (Columbia) (1974)
Horace Heidt
Good Morning
shellac 10″ (b-side to God's Country) (Columbia) (1939) [(From: Musical Nights)
Billie Holiday
Good Morning Heartache
shellac 10″ (b/w No Good Man) (Decca) (1946) [(From: The Lady Sings)
Michael Redway
Good Morning
single (b/w Shobhan (Shevawn)) (Philips) (1972)
The San Mateo Singers
Good Morning New Day
single (b/w On My Mind) (Poppy) (1968) [(From: Round Wonders – 45rpm Pop Obscurities From The 60's Vol. 19)
Roger Whittaker
Good Morning Starshine
single (b-side to Plus Haut Sur La Montagne) (Philips) (1968) [(From: Rory Radio Staples)
Music behind DJ: Icky Renrut
The Rooster
unk. (unk.) (unk.) [(From: Ike Turner's Kings of Rhythm (Sue – 1962))
Gunn – Gangloff
Topeka AM
Melodies For A Savage Fix (Important) (2013)
Music behind DJ: Vanilla Fudge
Some Velvet Morning
single (b/w People) (Atco) (1969)
Petula Clark
Here Comes The Morning
single (b-side to Don't Sleep In The Subway) (Pye) (1967) [(From: Songs Of My Life (The Essential))
Johnny Kidd & The Pirates
I Hate Getting Up In The Morning
single (b-side to It's Got To Be You) (His Master's Voice) (1966) [(From: The Complete Johnny Kidd Vol 1 & 2)
Ten Years After
I Woke Up This Morning
Ssssh. (Deram) (1969) [(From: I'm Going Home)
Joe Houston
I Woke Up This Morning
Rock And Roll With Joe Houston (Tops) (1957)
Heinz
I Get Up In The Morning
Heinz (EP) (Decca) (1963) [(From: The Complete Heinz)
Merle Haggard, Albert E. Brumley, Jr.
I'll Meet You In The Morning
Two Old Friends (Hag records, Inc.) (1999)
The Partridge Family
I Woke Up In Love This Morning
single (b/w Twenty-Four Hours A Day) (Bell) (1971) [(From: Greatest Hits)
Music behind DJ: Peter Walker
Morning Joy
Rainy Day Raga (Vanguard) (1967)
The Dixie Hummingbirds
In The Morning
In The Morning (Peacock) (1962) [(From: Vol 2 1959-1966)
Bee Gees
In The Morning
Melody (Polydor) (1971)
The Mighty Marvelows
In The Morning
single (b-side to Talkin' Bout Ya, Baby) (ABC) (1976) [(From: 1960's Basement Party Collection Vol,4)
The Fraternity Of Man
In The Morning
The Fraternity Of Man (ABC) (1968)
Salt & Pepper
In The Morning
single (b/w I'll Spend Forever Loving You) (Pompeii) (1969) [(From: Lost Jukebox Volume 013)
Quats
In The Morning
single (b/w unk.) (unk.) (1958) [(From: A Million Dollars Worth Of Doo-Wop)
Cripple Clarence Lofton
In De Mornin'
shellac 10″ (B/w Early Blues) (Session) (1943) [(From: The Best Of Boogie Woogie Vol 8)
Music behind DJ: Richard Hewson Orchestra
In The Morning (Reprise)
Melody – OST (Polydor) (1971)
Harry Nilsson
Early In The Morning
Nilsson Schmilsson (RCA Victor) (1971)
Ike & Tina Turner
Early One Morning
Let Me Touch Your Mind (United Artists) (1972) [(From: The Ike & Tina Turner Story 1960 – 1975)
Sammy Johns
Early Morning Love
single (b/w Holy Mother, Aging Father) (GRC) (1974)
Sue Raney
Early Morning Blues And Greens
single (b-side to Knowing When To Leave) (Imperial) (1968) [(From: Lost Jukebox – Volume 143)
Terry Smith
Early Morning Groove
Fall Out (Philips) (1969)
The Rascals
A Beautiful Morning (Single Version)
single (b/w Rainy Day) (Atlantic) (1968) [(From: All I Really Need: The Atlantic Recordings (1965-1971))T]
Music behind DJ: The Kinks
Morning Song
Preservation Act 1 (RCA Victor) (1973)
Bob Dylan
Meet Me In The Morning
Blood On The Tracks (Columbia) (1975)
B.B. King
Woke Up This Morning
single (b/w Don't Have To Cry) (RPM) (1952) [(From: No More Doggin': The RPM Records Story Vol. 1 1950-53)
Peter Jay And The Jaywalkers (feat. Terry Reid)
It's Gonna Be Morning
unk. (unk.) (1966) [(From: Super Lungs)
The Gaylads
Joy In The Morning
single (b-side to She Want It) (WIRL) (1968) [(From: Studio One Rocksteady)
Mud
Morning
single (b/w The Cat Crept In) (RAK) (1974)
Featherbed Featuring Barry Manilow
Morning
single (b/w Amy) (Bell) (1971) [(From: Lost Jukebox – Volume 35)
Music behind DJ: Les Baxter
The Commuter
Space Escapade (Capitol) (1958)
Cat Stevens
Morning Has Broken
single (b/w I Want To Live In A Wigwam) (Island) (1971)
Yo La Tengo
Some Velvet Morning
Murder In The Second Degree (Egon) (2016)
P.P. Arnold
Angel Of The Morning
single (b/w Life Is But Nothing) (Immediate) (1968)
Lee Hazlewood
Come Spend The Morning
Poet, Fool Or Bum (Capitol) (1973)
Lowell Fulson
Rock This Morning
shellac 10″ (b-side to I Want To Make Love To You) (Chess) (1957) [(From: ABC Of The Blues)
Lighthouse
One Fine Morning
single (b/w Little Kind Words) (Evolution) (1971) [(From: A Tribute To The Pirate Stations 1964-1974)
Frank Sinatra
Oh What A Beautiful Morning
shellac 10″ (b/w The Girl That I Marry) (Columbia) (1947) [(From: The Early Years – The Inimitable)
Music behind DJ: Fumio Hayasaka
Morning Departure
Seven Samurai (n/a) (1954)
Bette McLaurin And Her Friends With The Rex Kearney Orchestra
I May Hate Myself In The Morning
shellac 10″ (b/w I Hear A Rhapsody) (Derby) (1952)
Moby Grape
Come In The Morning
Moby Grape (Columbia) (1967)
Stick Mcghee
Meet You In The Morning
single (b-side to New Found Love) (Atlantic) (1952) [(From: Rhythm & Blues Collection – Vol. 15)
Quiet Elegance
Will You Be My Man (In The Morning)
single (b-side to Love Will Make You Feel Better) (Hi) (1974)
Odia Coates
Don't Leave Me In The Morning
Odia Coates (United Artists) (1975)
The Monkees
Sometime In The Morning
More Of The Monkees (Colgems) (1967) [(From: Listen To The Band)
Music behind DJ: Fleetwood Mac
Albatross
single (b/w Jigsaw Puzzle Blues) (Blue Horizon) (1968)
Your DJ bids you farewell…