Podcast: Play in new window | Download (Duration: 3:00:22 — 247.7MB)
If you're looking for previous episodes, click here.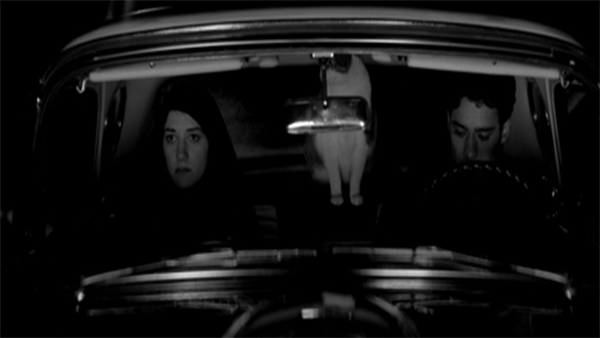 Hinky Dinky Time on WFMU's Give the Drummer Radio, episode 220: Friday, October 6, 2017 at 9:00 AM, Eastern Time.
TRIBUTE TO DAN PENN!:
Steal away to the dark end of the street, you and me…and puffball.
Click here for everything you need to know about accessing the audio.
Access the accuplaylist and comments for this episode at
http://wfmu.org/playlists/hd/20171006

This morning's unarchived audio treat begins at 7:58 AM ET. The comments will be open during the pre-show offering.
The archived audio and podcast is available now.
Artist
Title
Album (label) (year) (source)
Your DJ welcomes you…
Uncle Michael
Hinky Dinky Time Open
Lee Webber
Party Time
single (b/w Good Day Sunshine) (Chess) (1968) (co-written with: Spooner Oldham)
Major Lance
It's The Beat
single (b/w You'll Want Me Back) (Okeh) (1966) (co-written with: D. Sharh/R. Castel/R. Johnson)
Dionne Warwick
I'm Your Puppet
single (b/w Don't Make Me Over) (Scepter) (1972) (co-written with: Spooner Oldham)
Merrilee Rush & The Turnabouts
Handy
Angel Of The Morning (Bell) (1968) (co-written with: Darryl D.P. "Dad" Carter/Spooner Oldham)
Bobby "Blue" Bland
I Hate You
Get On Down With Bobby Bland (ABC) (1975) (co-written with: Leroy Daniels)
The Drifters
Far From The Maddening Crowd
single (b-side to I'll Take You Where The Music's Playing) (Atlantic) (1965) (co-written with: Marlin Greene)
Music behind DJ: Brother Lee Luv
Skin Deep
single (b-side to Skin) (Beautiful) (1969)
Spooner & The Spoons
Hey, Do You Wanna Marry?
single (b-side to Wish You Didn't Have To Go) (Fame) (1965) (co-written with: Spooner Oldham)
Terry Woodfort
It's His Town
single (b/w She Wants What She Can't Have) (Fame) (1966) (co-written with: Spooner Oldham)
Oscar Toney. JR.
The Dark End Of The Street
For Your Precious Love (Bell) (1967) (co-written with: Chips Moman)
Lee Jones & The Sounds Of Soul
On The Other Side
single (b/w This Heart Is Haunted) (Amy) (1968) (co-written with: Spooner Oldham/Mark James/Alvin Howard)
Steve Alaimo
Watching The Trains Go By
single (b/w Thank You For The Sunshine) (Atco) (1968) (co-written with: Spooner Oldham)
Bruce Channel
Trouble With Sam
single (b-side to Mr. Bus Driver) (Bell) (1968)
Ted Taylor
Long Ago
single (b/w I'm Gonna Send You Back To Oklahoma) (Ronn) (1969) (co-written with: Bob "Buddy" Killen)
Donnie Fritts
Winner Take All
Prone To Lean (Atlantic) (1974) (co-written with: Donnie Fritts)
Music behind DJ: King Curtis & The Kingpins
Sweet Inspiration
single (b-side to Instant Groove) (Atco) (1969) (co-written with: Spooner Oldham)
Delaney Bramlett
Sweet Inspiration
Sweet Inspiration (Dreamsville) (2002) (co-written with: Spooner Oldham)
Dale Hawkins
Little Rain Cloud
L.A., Memphis & Tyler, Texas (Bell) (1969) (co-written with: Spooner Oldham)
Snooks Eaglin
Nine Pound Steel
Soul's Edge (Black Top) (1995) (co-written with: Wayne Carson Thompson)
Barbara Lynn
He Ain't Gonna Do Right
single (b/w People Like Me) (Atlantic) (1968) (co-written with: Spooner Oldham)
Joe Simon
Rainbow Road
Better Than Ever (Sound Stage 7) (1969) (co-written with: Donnie Fritts)
James Govan
You Left The Water Running
The Fame Studios Story • 1961-1973 (prev. unr.) (1970) (co-written with: Oscar Frank)
Music behind DJ: Ry Cooder
Dark End of the Street
Boomer's Story (Reprise) (1972)
Conway Twitty
Is A Bluebird Blue
single (b/w She's Mine) (MGM) (1960)
Kitty Wells
Do Right Woman, Do Right Man
Forever Young (Capricorn) (1974) (co-written with: Chips Moman)
Kathy Davis
The Wife Of The Life Of The Party
single (b-side to You Can Dish It Out (But You Can't Take It)) (Timmy) (1967) (co-written with: Spooner Oldham)
Charlie Rich
A Woman Left Lonely
single (b/w Have A Heart) (Epic) (1971) (co-written with: Spooner Oldham)
Glenn Barber
Who Made You What You Are
single (b/w Go Home Letter (I Wish I Was You)) (Hickory) (1968) (co-written with: Marlin Greene)
Weldon Myrick
Cry Like A Baby
single (b/w Only Love Can Break A Heart) (Dot) (1969) (co-written with: Spooner Oldham)
Music behind DJ: Maceo Parker
Do Right Woman Do Right Man
Maceo (Soundtrack) (Minor Music) (1994)
James & Bobby Purify
Keep Pushing Me
Hard To Handle (Black America Sings Otis Redding) (prev. unr.) (1967) (co-written with: (DP uncredited)/Otis Redding)
Ralph 'Soul' Jackson
'Cause I Love You
single (b-side to Sunshine Of Your Love) (Atlantic) (1969) (co-written with: Spooner Oldham)
George Jackson
I'm Living Good
Let The Best Man Win: The Fame Recordings Volume 2 (prev. unr.) (1960) (co-written with: Spooner Oldham)
The Sweet Inspirations
Oh! What A Fool I've Been
single (b/w Don't Fight It) (Atlantic) (1967) (co-written with: Spooner Oldham/Daryl Carter)
Mighty Sam
I Need A Lot Of Lovin
single (b/w Talk To Me, Talk To Me) (Amy) (1967) (co-written with: Spooner Oldham)
Spencer Wiggins
Take Me Just As I Am
single (b/w The Kind Of Woman That's Got No Heart) (Goldwax) (1966) (co-written with: Spooner Oldham)
The Box Tops
I Met Her In Church
single (b/w People Gonna Talk) (Mala) (1967) (co-written with: Spooner Oldham)
Music behind DJ: The Ventures
Cry Like A Baby
Flights Of Fantasy (Liberty) (1968) (co-written with: Spooner Oldham)
The Hour Glass
The Power Of Love
Power Of Love (Liberty) (1968) (co-written with: Spooner Oldham)
Green On Red
The Sweetest Thing
Too Much Fun (Off-Beat) (1992) (co-written with: Spooner Oldham/Chuck Prophet/Dan Stuart)
Alex Chilton
Nobody's Fool
High Priest (Big Time) (1987) (co-written with: Bobby Emmons)
Derrick Harriott
Happy Times
single (b/w You My Everything) (Island) (1967) (co-written with: Spooner Oldham)
Alton Ellis & The Flames
Denver
single (b-side to Suzie) (Gas) (1970) (co-written with: Spooner Oldham)
The Chamber Strings
I Pray For Rain
Gospel Morning Idiot (Savant Music) (1997) (co-written with: Spooner Oldham)
The Detroit Cobras
Slippin' Around
Baby (Rough Trade) (2004) (co-written with: Spooner Oldham)
Music behind DJ: Booker T. & The MG's
You Left the Water Running
VA, Atlantic Unearthed: Soul Brothers (prev. unr.) (1965) (co-written with: Oscar Frank)
Esther Phillips
Cheater Man
single (b/w I'm Sorry) (Atlantic) (1967) (co-written with: Spooner Oldham)
Kip Anderson
Without A Woman
single (b/w If That Don't Make You Cry) (Checker) (1966) (co-written with: Drew Miller/Quin Ivy)
Christy Moore
Cry Like A Man
This Is The Day (Columbia) (2001) (co-written with: Jonnie Barnett/Carson Whitsett)
Laura Lee
Up Tight Good Man
single (b-side to Wanted: Lover, No Experience Necessary) (Chess) (1967) (co-written with: Spooner Oldham)
Candi Staton
Another Man's Woman, Another Woman's Man
I'm Just A Prisoner (Fame) (1970) (co-written with: Marlin Greene/George Jackson)
Music behind DJ: Spooner Oldham
Julie Brown`s Forest
Pot Luck (Family) (1972)
James Barnett
Keep On Talking
single (b/w Take A Good Look) (Fame) (1965) (co-written with: Spooner Oldham)
Linda Gail Lewis
Break Up The Party
single (b/w Small Red Diary) (ABC-Paramount) (1965) (co-written with: Oscar Frank)
Arthur Conley
I Can't Stop (No, No, No)
single (b/w In The Same Old Way) (Fame) (1966) (co-written with: Roger Hawkins)
Solomon Burke
Don't Give Up On Me
Don't Give Up On Me (Fat Possum) (2002) (co-written with: Carson Whitsett/Hoy Lindsey)
Etta James
Don't Lose Your Good Thing
Tell Mama (Cadet) (1968) (co-written with: Spooner Oldham/Buddy Killen)
Jeanie Fortune
Once More With Feeling
single (b/w Occasional Tears) (RCA Victor) (1965) (co-written with: Marlin Greene)
Jimmy Hughes
You Really Know How To Hurt A Guy (You Really Know How To Make Him Cry)
single (b/w The Loving Physician) (Fame) (1965) (co-written with: Spooner Oldham)
Irma Thomas
Let's Do It Over
Down At Muscle Shoals (prev. unr.) (1967) (co-written with: Spooner Oldham)
Music behind DJ: Fleetwood Mac
Albatross
single (b/w Jigsaw Puzzle Blues) (Blue Horizon) (1968)
Your DJ bids you farewell…