Podcast: Play in new window | Download (Duration: 3:03:49 — 252.4MB)
If you're looking for previous episodes, click here.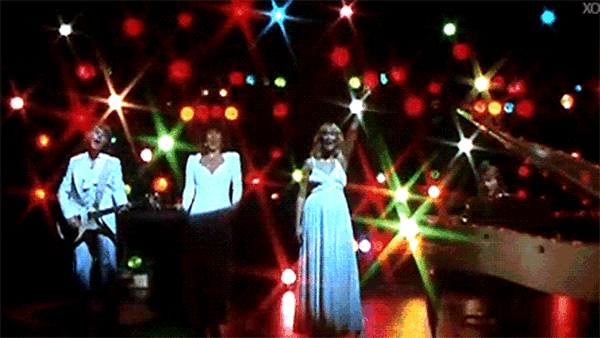 Hinky Dinky Time on WFMU's Give the Drummer Radio, episode 221: Friday, October 13, 2017 at 9:00 AM, Eastern Time.
Thank you for the music.
A tribute to the songs of Benny Anderson and Bjorn Ulvaeus
Click here for everything you need to know about accessing the audio.
Access the accuplaylist and comments for this episode at
http://wfmu.org/playlists/hd/20171013

This morning's unarchived audio treat begins at 8:00 AM ET. The comments will be open during the pre-show offering.
The archived audio and podcast is available now.
Artist
Title
Album (label) (year) (source)
Your DJ welcomes you…
Uncle Michael
Hinky Dinky Time Open
Mike Oldfield
Arrival
Polka (Leftfield) (1980)
Barbara Schoeneberger & Sydney Youngblood
I Have A Dream
ABBA Mania (Polystar) (2005)
Superette
Knowing Me, Knowing You
Abbasalutely – A Flying Nun Tribute To The Music Of Abba (Flying Nun) (1995)
Beagle
Dum Dum Diddle
ABBA: The Tribute (Polar) (1992)
Rough Silk
Take A Chance On Me
ABBA Metal: A Tribute To Abba (Nuclear Blast) (2001)
Music behind DJ: Ricardo Caliente
Take A Chance On Me
Panpipes Play ABBA (unk.) (1999)
Yngwie Malmsteen
Gimme, Gimme, Gimme
Anthology: 1994–1999 (Canyon International) (2000)
Sinéad O'Connor
Chiquitita
She Who Dwells… (Hummingbird) (2003)
Hilton McRae & Siobhan McCarthy
I Do, I Do, I Do, I Do, I Do
abba FOREVER (Polystar) (2004)
Loves Ugly Children
Honey, Honey
Abbasalutely – A Flying Nun Tribute To The Music Of Abba (Flying Nun) (1995)
Svenne & Lotta
Bang-A-Boomerang
Roly – Poly Girl (Polar) (1975)
Music behind DJ: James Last
The Winner Takes It All
Plays ABBA (Polydor) (2001)
Pretty Maid Company
Nina Pretty Ballerina
Sweet Night Of Love (Ariola) (1977)
Shaynie & Fifi
The Name Of The Game
Abbasalutely – A Flying Nun Tribute To The Music Of Abba (Flying Nun) (1995)
Portishead
S.O.S.
(not on) High-Rise – OST (n/a) (2016)
Cloth
Waterloo
Abbasalutely – A Flying Nun Tribute To The Music Of Abba (Flying Nun) (1995)
Бони Нем (Boney Nem)
Погда Я Поцеловала Учителя (When I Kissed The Teacher)
Мелодии И Ритмы Зарубежной Эстрады. Выпуск 2 (unk.) (1997)
Mike Love
On And On And On
Looking Back With Love (The Boardwalk Entertainment Co.) (1981) (co-written with: Agnetha Fältskog/Anni-Frid Lyngstad)
Music behind DJ: James Last
The Name Of The Game
Plays ABBA (Polydor) (2001) (co-written with: Stig Andersom)
Richard Thompson
Money
1000 Years Of Popular Music (Beeswing) (2003)
Ghost
I'm A Marionette
If You Have Ghost (Republic) (2013)
3Ds
Mamma Mia
Abbasalutely – A Flying Nun Tribute To The Music Of Abba (Flying Nun) (1995)
Culture Club
Voulez Vous
Abbamania (Polydor) (1999)
Bjorn Benny & Anna Frida
Wer Im Wartesaal Der Liefe Steht (Another Town, Another Train, German Version)
Ring Ring (Polydor) (1973)
Music behind DJ: Ricardo Caliente
Fernando
Panpipes Play ABBA (unk.) (1999) (co-written with: Stig Anderson)
Puddles Pity Party
Dancing Queen
n/a (n/a) (2017)
Ash
Does Your Mother Know
Oh Yeah (EP) (Infectious) (1996)
Breast Secreting Cake
Ring, Ring
Abbasalutely – A Flying Nun Tribute To The Music Of Abba (Flying Nun) (1995)
Electric Boys
King Kong Song
ABBA: The Tribute (Polar) (1992)
Blancmange
The Day Before You Came
single (b/w All Things Are Nice (Version)) (London) (1984)
Music behind DJ: Blancmange
Holiday Camp
Irene & Mavis (n/a) (1980)
Palast Orchester Mit Seinen Saenger Max Raabe
Super Trouper
ABBA Mania (Polystar) (2005)
Lush
Hey Hey Helen
Gala (4AD) (1990)
Martin And The Moondogs
Tropical Loveland
Abbasalutely – A Flying Nun Tribute To The Music Of Abba (Flying Nun) (1995)
Sargant Fury
Eagle
ABBA Metal: A Tribute To Abba (Nuclear Blast) (2001)
Anni-Frid Lyngstad
Fernando
Ett Liv I Solen (Anima Mia) (Polar) (1975) (co-written with: Stig Anderson)
Music behind DJ: James Last
Lay All Your Love On Me
Plays ABBA (Polydor) (2001)
Helloween
Lay All Your Love On Me
Lay All Your Love On Me (EP) (Victor (Japan)) (1999)
Bike
My Love, My Life
Abbasalutely – A Flying Nun Tribute To The Music Of Abba (Flying Nun) (1995)
Therion
Summer Night City
ABBA Metal: A Tribute To Abba (Nuclear Blast) (2001)
Björn & Benny
Was Die Liebe Sagt
Hey, Musikant (BASF) (1971)
ABBA
Se Me Esta Escapando (slipping Through My Fingers)
Felicidad (Polydor) (1981)
Music behind DJ: Ricardo Caliente
Thank You For The Music
Panpipes Play ABBA (unk.) (1999)
Black Sweden
The Winner Takes It All
Gold (EMI Electrola) (2000)
Nils Landgren Funk Unit
The Name Of The Game
Funky Abba (Act) (2004) (co-written with: Stig Anderson)
US5
One Of Us
Here We Go (Global Music) (2005)
Nashville Train
Hasta Mañana
Presents "ABBA Our Way" (Noon) (1976)
ABBA
No Hay Quien Culpar (When All Is Said And Done)
single (b/w Se Me Esta Escapanda (Slipping Through My Fingers)) (Polydor) (1981)
Music behind DJ: Fleetwood Mac
Albatross
single (b/w Jigsaw Puzzle Blues) (Blue Horizon) (1968)
Your DJ bids you farewell…