Podcast: Play in new window | Download (Duration: 2:55:29 — 241.0MB)
If you're looking for previous episodes, click here.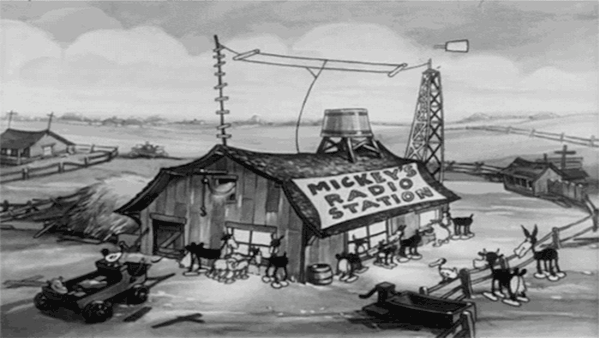 Hinky Dinky Time on WFMU's Give the Drummer Radio, episode 222: Friday, October 20, 2017 at 9:00 AM, Eastern Time.
Singles Going Steady, 2017 (bargain box finds); show #222
Click here for everything you need to know about accessing the audio.
Access the accuplaylist and comments for this episode at
http://wfmu.org/playlists/hd/20171020

This morning's unarchived audio treat begins at 8:00 AM ET. The comments will be open during the pre-show offering.
The archived audio and podcast is available now.
Artist
Title
Album (label) (year) (source)
Your DJ welcomes you…
Uncle Michael
Hinky Dinky Time Open
The American Group
Room 222
single (b/w Stay Off The Grass) (AGP) (1969)
Delaney And Bonnie And Friends
Never Ending Song Of Love
single (b/w Don't Deceive Me (Please Don't Go)) (Atco) (1971)
Lobo
She Didn't Do Magic
single (b/w I'm The Only One) (Big Tree) (1971)
Looking Glass
Jimmy Loves Mary-Anne
single (b/w Wooly Eyes) (Epic) (1973)
The Tee Set
Ma Belle Amie
single (b/w Angels Coming In The Holy Night) (Colosus) (1969)
Gilbert O'Sullivan
Why, Oh Why, Oh Why
single (b/w You Don't Have To Tell Me) (MAM) (1973)
Alan O'Day
Undercover Angel
single (b/w Just You) (Pacific) (1977)
Alive And Kicking
Tighter, Tighter
single (b/w Sunday Morning) (Roulette) (1972)
The Brotherhood Of Man
United We Stand
single (b/w Say A Prayer) (Deram) (1970)
Music behind DJ: Jerry Goldsmith
Theme
Room 222 (n/a) (1971)
Lavern Baker
Shake A Hand
single (b/w Manana) (Atlantic) (1960)
Kay Starr
I've Changed My Mind A Thousand Times
single (b-side to Rock And roll Waltz) (RCA Victor) (1958)
Janis Ian
Society's Child
single (b/w Letter To Jon) (Verve Forecast) (1966)
Sandy Posey
I Can Show You How To Live
single (b-side to Are You Never Coming Home) (MGM) (1967)
Baby Washington
The Ballad Of Bobby Dawn
single (b-side to Only Those In Love) (Sue) (1965)
Graham Central Station
Stomped beat Up And Whooped (stereo)
single (b-side to Stomped beat Up And Whooped (mono)) (Warner Bros.) (1977)
Wilbert Harrison
Let's Work Together (Part1)
single (b/w Let's Work Together (Part 2)) (Sue) (1969)
Music behind DJ: Jerry Goldsmith
Theme
Room 222 (n/a) (1971)
Joe Tex You're Gonna Thank Me, Woman single (b-side to Men Are Gettin' Scarce) Dial 1968
Robert Parker
Barefootin'
single (b/w Let's Go Baby (Where The Action Is)) (Nola) (1966)
Ron Holden
My Babe
single (b/w Love You So) (Eric) (1959)
The Castaways
Liar, Liar
single (b/w Sam) (Soma) (1965)
Every Mothers' Son
The Proper Four Leaf Clover
single (b-side to Put Your Mind At Ease) (MGM) (1967)
The Left Banke
Pretty Ballerina
single (b-side to Walk Away Renee) (Smash Hits) (1966)
Music behind DJ: Jerry Goldsmith
Theme
Room 222 (n/a) (1971)
Bread
Baby I'm-A Want You
single (b/w Truckin') (Elektra) (1971)
Jimmy Clanton And His Rockets
Just A Dream
single (b/w You Aim To Please) (Ace) (1958)
Dave Edmunds
Can't Get Enough
single (b-side to Something About You) (Columbia) (1984)
Robert Palmer
Pressure Drop
single (b-side to Give Me An Inch Girl) (Island) (1975)
Pagliaro
Some Sing, Some Dance
single (b/w It Ain't The Way) (Pye) (1972)
Bread
Truckin'
single (b-side to Baby I'm-A Want You) (Elektra) (1971)
The 5th Dimension
Feelin' Alright
single (b-side to One Less Bell To Answer) (Bell) (1970)
Music behind DJ: Jerry Goldsmith
Theme
Room 222 (n/a) (1971)
Merle Haggard
Rainbow Stew
single (b/w Blue Yodel #9 (Standin' On The Corner)) (MCA) (1981)
Jerry Reed
Workin' At The Carwash Blues
single (b/w Age) (RCA) (1980)
Sons Of The Pioneers
Epidemic
single (b-side to Be What You Want To Be) (RCA Victor) (1955)
Bobby Bare
Marie Laveau
single (b/w The Mermaid) (RCA) (1974)
Buck Owens
Love's Gonna Live Here
single (b/w Getting Used To Losing You) (Capitol) (1963)
Buck Owen And Buddy Alan And The Buckaroos
Let The World Keep On A Turnin'
single (b/w I'll Love You Forever And Ever) (Capitol) (1968)
Tammy Wynette
Too Far Gone
single (b-side to Singing My Song) (Epic) (1969)
Music behind DJ: Jerry Goldsmith
Theme
Room 222 (n/a) (1971)
Jim Lowe With The High Fives
The Green Door
single (b/w The Little Man In Chinatown) (Dot) (1965)
Chubby Checker
Hooka Tooka
single (b-side to Loddy Lo) (Parkway) (1963)
The Four Freshmen
Teach Me Tonight
single (b/w Shangri-La) (Capitol) (1962)
Rolf Harris
Tie Me Kangaroo Down, Sport
single (b/w The Big Black Hat) (Epic) (1963)
Lou Monte
Nina, The Queen Of The Teeners
single (b-side to Pony Tail) (RCA Victor) (1956)
Sue Thompson
Norman
single (b/w Never Love Again) (Hickory) (1961)
Bill Withers
Better Off Dead
single (b-side to Lean On Me) (Sussex) (1972)
Music behind DJ: Jerry Goldsmith
Theme
Room 222 (n/a) (1971)
Lonnie Mack
Memphis
single (b/w Down In The Dumps) (Fraternity) (1963)
The Village Soul Choir
The Cat Walk
single (b/w The Country Walk) (Abbott) (1970)
Bill Doggett
Soft
single (b-side to Hot Ginger) (King) (1957)
Bill Black's Combo
So What
single (b/w Blues For The Red Boy) (Hi) (1962)
Cozy Cole
Topsy 1
single (b/w Topsy II) (Love) (1958)
Perez Prado and his Orchestra
Cherry Pink And Apple Blossom White
Gold Standard Series (EP) (RCA Victor) (1958)
Chuck Miller
The House Of Blue Lights
single (b/w Can't Help Wonderin') (Mercury) (1955)
Lloyd Price with Don Costa Orchestra
Stagger Lee
single (b/w You Need Love) (ABC-Paramount) (1958)
Freddie Bell And The Bellboys
I Said It And I'm Glad
single (b-side to Ding Dong) (Wing) (1956)
Bobby Bland
Rockin' In The Same Old Boat
single (b/w Wouldn't You Rather Have Me) (Duke) (1968)
James Brown and the Famous Flames
Kansas City
single (b-side to Stone Fox) (King) (1967)
Music behind DJ: Fleetwood Mac
Albatross
single (b/w Jigsaw Puzzle Blues) (Blue Horizon) (1968)
Your DJ bids you farewell…