Podcast: Play in new window | Download (Duration: 3:00:47 — 248.3MB)
If you're looking for previous episodes, click here.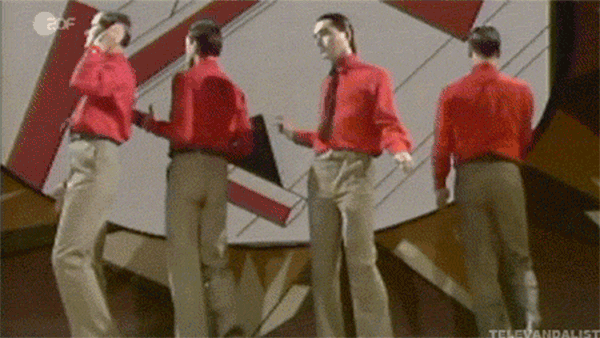 Hinky Dinky Time on WFMU's Give the Drummer Radio, episode 223: Friday, October 27, 2017 at 9:00 AM, Eastern Time.
Celebrating charted singles released in 1978
(the penultimate installment in this series of broadcasts)
Click here for everything you need to know about accessing the audio.
Access the accuplaylist and comments for this episode at
http://wfmu.org/playlists/hd/20171027

This morning's unarchived audio treat begins at 8:02 AM ET. The comments will be open during the pre-show offering.
The archived audio and podcast is available now.
Artist
Title
Album (label) (year) (source)
Your DJ welcomes you…
Uncle Michael
Hinky Dinky Time Open
Parliament
Aqua Boogie (A Psychoalphadiscobetabioaquadoloop)
single (b/w (You're A Fish And I'm A) Water Sign) (Casablanca) (November, 1978)
Sweet
Love Is Like Oxygen
single (b/w Cover Girl) (Capitol) (February, 1978)
The Rolling Stones
Miss You
single (b/w Far Away Eyes) (Rollong Stone) (May 10, 1978)
The Who
Who Are You
single (b/w Had Enough) (MCA) (August 5, 1978)
Love And Kisses
Thank God It's Friday
single (b/w You're The Most Precious Thing In My Life) (Casablanca) (March, 1978)
Music behind DJ: Dejan's Olympia Brass Band
Mardi Gras In New Orleans
single (b/w Mardi Gras In New Orleans) (n/a) (1978)
City Boy
5.7.0.5.
single (b/w Bad For Business) (Mercury) (July, 1978)
Chic
Dance Dance Dance Yowsah Yowsah Yowsah
single (b/w Sao Paulo) (Atlantic) (September 30, 1978)
Walter Egan
Magnet And Steel
single (b/w Tunnel O' Love) (Columbia) (March, 1978)
Steely Dan
Deacon Blues
single (b/w Home At Last) (ABC) (March, 1978)
George Jones
Bartender's Blues
single (b/w Rest In Peace) (Epic) (January, 1978)
Music behind DJ: Giorgio Moroder
(Theme From) Midnight Express (Instrumental)
single (b/w Love's Theme) (Casablanca) (October, 1978)
Don Gibson
Starting All Over Again
single (b/w I'd Rather Die Young) (ABC Hickory) (February, 1978)
Dolly Parton
Heartbreaker
single (b/w Sure Thing) (RCA) (July, 1978)
The Cars
My Best Friend's Girl
single (b/w Don't Cha Stop) (Elektra) (October 10, 1978)
Funkadelic
One Nation Under A Groove – Part I
single (b/w One Nation Under A Groove – Part II) (Warner Bros.) (July, 1978)
Joe Walsh
Life's Been Good
single (b/w Theme From Boat Weirdos) (Asylum) (May, 1978)
Music behind DJ: El Coco
Cocomotion
single (b/w Love To The World) (Pye International) (january, 1978)
Don Williams
Tulsa Time
single (b/w When I'm With You) (ABC) (November, 1978)
Ramones
Do You Wanna Dance
single (b/w Babysitter) (Sire) (April, 1978)
Village People
Y.M.C.A.
single (b/w The Women) (Casablanca) (October, 1978)
Heatwave
The Groove Line
single (b/w Happiness Togetherness) (Epic) (March, 1978)
Boney M
Rivers Of Babylon
single (b/w Brown Girl In The Ring) (Sire) (may, 1978)
Kraftwerk
The Robots
single (b/w Neon Lights) (Capitol) (August, 1978)
Music behind DJ: Ray Barretto
Stargazer
single (b/w I Think About You) (Atlantic) (December, 1978)
Heart
Straight On
single (b/w Lighter Touch (Portrait) (August, 1978)
Patti Smith Group
Because The Night
single (b/w God Speed) (Arista) (March, 1978)
ABBA
Take A Chance On Me
single (b/w I'm A Marionette) (Atlantic) (April, 1978)
Nick Gilder
Hot Child In The City
single (b/w Backstreet Noise) (Chrysalis) (June, 1978)
Charlie Rich (With Janie Fricke)
On My Knees
single (b/w A Mellow Melody) (Epic) (September, 197)
Music behind DJ: Roy Clark
Lazy River (Instr.)
single (b-side to Must You Throw Dirt In My Face) (AMC) (January, 1978)
Plastic Bertrand
Ca Plane Pour Moi (This Life's For Me)
single (b/w Pogo Pogo) (Sire) (April, 1978)
Talking Heads
Psycho Killer
single (b/w Psycho Killer (Acoustic)) (Sire) (January, 1978)
Eruption
I Can't Stand The Rain
single (b/w Be Yourself) (Ariola American) (February 1978)
Todd Rundgren
Can We Still Be Friends
single (b/w Out Of Control) (Bearsville) (May, 1978)
10cc
Dreadlock Holiday
single (b/w Nothing Can Move Me) (Polydor) (September, 1978)
Chaka Khan
I'm Every Woman
single (b/w A Woman In A Man's World) (Warner Bros./Tattoo) (September, 1978)
Music behind DJ: John Williams
Theme From "Close Encounters Of The Third Kind"
single (b/w Nocturnal Pursuit) (A&M) (February 10, 1978)
The Floaters
Float On" (1978)
Hot Chocolate
Every 1's A Winner
single (b/w Power Of Love) (Infinity) (November, 1978)
Electric Light Orchestra
Sweet Talkin' Woman
single (b/w Fire On High) (Jet/United Artists) (February, 1978)
Bruce Springsteen
Badlands
single (b/w Streets Of Fire) (Columbia) (July, 1978)
Cheap Trick
Surrender
single (b/w Auf Wiedersehen) (Epic) (June, 1978)
Music behind DJ: Chuck Mangione
Feels So Good
single (b/w Maui-Waui) (A&M) (January, 1978)
Jeff Wayne's War Of The Worlds Featuring Justin Hayward
Forever Autumn
single (b/w Jeff Wayne's War Of The Worlds-The Fighting Machine) (Columbia) (July, 1978)
Emmylou Harris
Two More Bottles Of Wine
single (b/w I Ain't Living Long Like This) (Warner Bros.) (March 7, 1978)
Wings
I've Had Enough
single (b/w Deliver Your Children) (Capitol) (June 12, 1978)
Prince
I Wanna Be Your Lover
single (b/w In Love) (Warner Bros.) (November 12, 1978)
Music behind DJ: Fleetwood Mac
Albatross
single (b/w Jigsaw Puzzle Blues) (Blue Horizon) (1968)
Your DJ bids you farewell…