Podcast: Play in new window | Download (Duration: 3:01:51 — 249.7MB)
If you're looking for previous episodes, click here.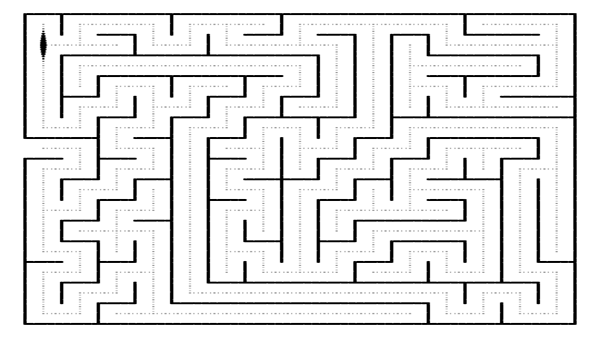 Hinky Dinky Time on WFMU's Give the Drummer Radio, episode 224: Friday, November 3, 2017 at 9:00 AM, Eastern Time.
This way to the egress.
Click here for everything you need to know about accessing the audio.
Access the accuplaylist and comments for this episode at
http://wfmu.org/playlists/hd/20171103

This morning's unarchived audio treat begins at 8:02 AM ET. The comments will be open during the pre-show offering.
The archived audio and podcast is available now.
Artist
Title
Album (label) (year) (source)
Your DJ welcomes you…
Uncle Michael
Hinky Dinky Time Open
Dan Deacon
Pelican
Rat Film (Original Soundtrack) (Domino Soundtracks) (2017)
The Addrisi Brothers
I Can Feel You
We've Got To Get It On Again (Columbia) (1972)
Tommy James & The Shondells
I Think We're Alone Now
single (b/w Gone, Gone, Gone) (Roulette) (1967) (From: Anthology)
Paint Your Pictures
If
Waterfall (Metromedia) (1972)
Status Quo
Softer Ride
Hello! (Vertigo) (1973)
Music behind DJ: The Polish Radio Orchestra
Melancholic Rock
The Reg Tilsley Sound / Polish Radio Orchestra ‎– Colours In Rhythm Volume 6 (Apollo Sound) (1975) (From: Test Card Music Vol. 9)
Johnnie Ray& Frankie Laine
Up Above My Head
single (b/w Good Evening Friends) (Columbia) (1957) (From: Cry)
Nina Simone
Chilly Winds Don't Blow
single (b/w Solitaire) (Colpix) (1959)
Muddy Waters
Soon Forgotten
Muddy Waters At Newport 1960 (Chess) (1960)
Ruth McFadden
Pencil & Paper
single (b-side to Stop Playing That Song (That's What You Said)) (Capitol) (1962) (From: The Bert Berns Story, Vol.1)
Gloria Lynne
No Easy Way Down
single (b-side to Darlin') (Fontana) (1969) (From: Lost Jukebox Volume 094)
The Detroit Cobras
Leave My Kitten Alone
Tied & True (Rough Trade) (2006)
The Beatles
She Said She Said
Revolver (Parlophone) (1966) (From: 2009 reissue)
Music behind DJ: The Soulful Strings
Wade In The Water
Paint It Black (Cadet) (1966)
Black Sabbath
Don't Start (Too Late)
Sabotage (NEMS) (1975)
The Easybeats
Good Times
single (b/w Lay Me Down And Die) (United Artists) (1968) (From: Absolute Anthology 1965 To 1969)
Emily Remler
Afro Blue
Take Two (Concord) (1982)
Bobby Darin
I'll Be Your Baby Tonight (Alternate Mix)
single (b-side to Simple Song Of Freedom) (Motwon) (1972) (From: The Complete Motown Singles Volume 11b)
Bob Dylan
Not Dark Yet
Time Out Of Mind (Columbia) (1997)
Gary McFarland
Bloop Bleep
The In Sound (Verve) (1966) (From: Mood Mosaic Vol 04 [les Yper Sound])
Music behind DJ: Babylon Motorhome
Comocumbia (buenas tardes hip hop mix)
Comocumbia (Pilla) (2009) (From: Cumbias Rebajadas)
JD McPherson
Lucky Penny
Undivided Heart And Soul (New West) (2017)
Stevie Wright
Black Eyed Bruiser
Black Eyed Bruiser (Albert Productions) (1975) (From: The Definitive Collection)
Ace Of Cups
Boy, What'll You Do Then
It's Bad For You But Buy It! (Big Beat (prev. unr.)) (2003)
Ohio Express
Sausalito (Is The Place To Go)
single (b/w Make Love Not War) (Buddah) (1969)
Storm
Bend Me, Shape Me
single (b/w I'm A Man (Give Me Good Loving)) (Sunflower) (1970) (From: Lost Jukebox: Volume 88)
The Mike Sammes Singers
Things Are Swingin'
The Mike Sammes Singers (His Master's Voice) (1964)
Music behind DJ: Electric Cokernut
Jungle Juice
Go Moog! (Music For Pleasure) (1973) (From: Popcorn & Other Smash Hits)
The Louvin Brothers
Cash On The Barrelhead
single (b/w You're Running Wild) (Capitol) (1956) (From: Close Harmony)
Merle Haggard And The Strangers
I'm Sittin' On Top Of The World
Totally Instrumental (With One Exception…) (Capitol) (1973)
The Texas Troubadours
Texas Troubadour Stomp
Ernest Tubb Presents The Texas Troubadours (Decca) (1964) (From: Almost To Tulsa – The Instrumentals)
Floyd Tillman
I Love You So Much It Hurts
shellac 10″ (b-side I'll Take What I Can Get) (Columbia) (1948) (From: Dim Lights, Thick Smoke And Hillbilly Music – Country And Western Hit Parade)
George Jones & Gene Pitney
I've Got A New Heartache
George Jones & Gene Pitney (Musicor) (1965)
Norrie Paramor's Orchestra
Luna Rosa (Blushing Moon)
Amor, Amor! Great Latin Standards By Norrie Paramor's Orchestra (Capitol) (1961)
Chet Baker
My One And Only Love
Chet Baker Sings And Plays From The Film "Let's Get Lost" (Novus) (1989)
Music behind DJ: Jackie Edwards, King Tubby & The Aggravators
Invasion
single (b/w The Aggrovators-Invasion Version) (High Note) (1976) (From: Dub From The Roots)
The Osmonds
Hey, Mr. Taxi
Crazy Horses (MGM) (1972)
Graham Parker
Turn It Into Hate
Acid Bubblegum (Razor & Tie) (1996)
Carnival
Laia Ladaia
Carnival (World Pacific) (1969) (From: Lost Jukebox Volume 027)
The L.A. Carnival
Ron's Tune
Would Like To Pose A Question (Now Again (prev. unr.)) (1970)
The Seekers
The Carnival Is Over
single (b/w We Shall Not Be Moved) (Columbia) (1965)
Music behind DJ: Marty And The Mellow Yellow Bunch
The Theme From Two Bananas In Love
single (b-side to Two Bananas In Love) (Megaphone) (1967) (From: Lost Jukebox Volume 084)
Steve Marcus
Eight Miles High
Tomorrow Never Knows (Vortex) (1968)
Chris Forsyth & The Solar Motel Band
High Castle Rock
The Rarity Of Experience (No Quarter) (2016)
The Lovin' Spoonful
Warm Baby
single (b-side to Rain On The Roof) (Kama Sutra) (1966)
Nathaniel Rateliff & The Night Sweats
Howling At Nothing
Nathaniel Rateliff & The Night Sweats (Stax) (2015)
Music behind DJ: Scientist & Prince Jammy (feat. The Roots Radics Band)
The Death Of Mr. Spock
Scientist And Jammy Strike Back! (Trojan) (1982) (From: Trojan Dub Box Set)
The Dirtbombs
My Love For You
Ultraglide In Black (In The Black Recordings) (2001) (From: If You Don't Already Have A Look)
Ike & Tina Turner
Tra La La La La
single (b/w Puppy Love) (Sue) (1962)
The Move
The Last Thing On My Mind
Shazam (A&M) (1970)
Music behind DJ: Fleetwood Mac
Albatross
single (b/w Jigsaw Puzzle Blues) (Blue Horizon) (1968)
Your DJ bids you farewell…