If you're looking for previous episodes, click here.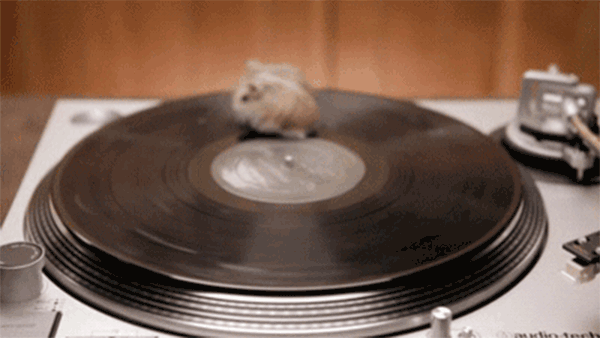 Hinky Dinky Time on WFMU's Give the Drummer Radio, episode 225: Friday, November 10, 2017 at 9:00 AM, Eastern Time.
Dead heat on a merry-go-round.
Click here for everything you need to know about accessing the audio.
Access the accuplaylist and comments for this episode and archived audio at
http://wfmu.org/playlists/hd/20171110

This morning's unarchived audio treat begins at 8:01 AM ET. The comments will be open during the pre-show offering.
The archived audio is available now.
Artist
Title
Album (label) (year) (source)
Your DJ welcomes you…
Uncle Michael
Hinky Dinky Time Open
Charlie Dore
Pilot Of The Airwaves
Sleepless (Island) (1980)
The Hard Times
I Can't Wait Till Friday Comes
(Old Wine) New Bottles (Gray Ant) (1966)
Sister Rosetta Tharpe
Strange Things Happening Every Day
shellac 10″ (b/w Two Little Fishes And Five Loaves Of Bread) (Decca) (1946) (From: The Original Soul Sister – Singing In My Soul)
Gabor Szabo & The California Dreamers
Are You There?
Wind, Sky And Diamonds (Impulse!) (1967)
The Carnival
The Word
Carnival (Liberty) (1969)
The Alan Moorhouse Orchestra
Stop-Press
Chloe (Page One) (1968) (From: Instro Hipsters Vol. 5)
Music behind DJ: Brian Bennett
Bourbon
Rock Spectrum (KPM) (1975)
Mose Allison
Lost Mind
Local Color (Prestige) (1958) (From: Allison Wonderland)
Gene & Tommy
Richard & Me
single (b/w Can't Get To Stoppin') (ABC) (1967) (From: Lost Jukebox: Volume 62)
War
The World Is A Ghetto
The World Is A Ghetto (United Artists) (1972) (From: The World Is a Ghetto: 40th Anniversary Edition)
Duke Ellington Famous Orchestra (Feat. Ivie Anderson)
Jump For Joy
shellac 10″ (b-side to The Brown Skin Gal (In The Calico Gown)) (Victor) (1941) (From: The Ultimate Jazz Archive)
Ernest Tubb
Thirty Days (To Come Back Home)
shellac 10″ (b/w Answer The Phone) (Decca) (1955)
Music behind DJ: Esquivel
Street of Dreams
More Of Other Worlds, Other Sounds (Reprise) (1962)
Melvins
Black Heath
A Walk With Love And Death (Ipecac) (2017)
Big Star
Mod Lang
Radio City (Ardent) (1974)
Afrodita
La Modelito (The Model Cover)
unk. (unk.) (unk.) (From: Cumbias Rebajadas)
Ike Reiko
[Untranslated]
Kôkotsu No Sekai (Teichiku) (1971)
Vivian Stanshall, Sean Head Showband
Labio-Dental Fricative
single (b/w Paper-Round) (Liberty) (1970)
Music behind DJ: The Dave Clark Five
Theme Without A Name
A Session With The Dave Clark Five (Columbia) (1964)
Lil' Band O' Gold
Runaway's Life
The Promised Land (A Swamp Pop Journey) (Room 609) (2011)
Liz Brady
Palladium
Liz Brady (EP) (Pathe) (1966) (From: The French Beat Connection)
Dee Dee Warwick
I'm Only Human
single (b/w If This Was The Last Song) (Atco) (1970) (From: The Complete Atco Recordings)
The Liverbirds
He's About A Mover
More Of Star-Club 1966 (From: Destroy That Boy! – More Girls With Guitars)
Stack Waddy
Bring It To Jerome
Stack Waddy (Dandelion) (1971) (From: I'm A Freak Baby: A Journey Through The British Heavy Psych & Hard Rock Underground Scene 1968-72)
The Bishops
I Want Candy
single (b/w See That Woman) (Chiswick) (1978) (From: The Chiswick Story)
Music behind DJ: Jorge Navarro
Great George
Navarro Con Polenta (Aleluya) (1977) (From: Bar Funk Vol2-Frayker's 35th Avenue Funk Boutique)
The Stanley Brothers
Working On A Building
Old Time Camp Meeting (King) (1962) (From: The King Years 1961-65)
The Rascals
Stop and Think
See (Atlantic) (1969) (From: All I Really Need: The Atlantic Recordings (1965-1971))
Doug Randle
Coloured Plastics
Songs For The New Industrial State (Kanata) (1971)
Boy Pablo
Everytime
Roy Pablo (Bandcamp) (2017)
Elvis Costello & The Imposters
Monkey To Man
The Delivery Man (Lost Highway) (2004)
Music behind DJ: Brad Suggs with Orchestra & Chorus
I Walk The Line
single (b/w Ooh Wee) (Phillips International) (1959) (From: The Complete Sun Singles Vol.6)
Howlin' Wolf
Cadillac Daddy (Mr. Highway Man)
shellac 10″ (b-side to Gettin´ Old And Grey) (Chess) (1952) (From: Hot Rods & Custom Classics)
The Guess Who
Palmyra
Share the Land (reissue bonus track) (RCA Victor) (1970)
Delle Haensch Band
Boogie Cats
unk. (unk.) (unk.) (From: Test Card Music Vol. 5)
Henry Mancini
Something For Cat
Breakfast At Tiffany's (Music From The Motion Picture Score) (RCA Victor) (1961)
Glen Gray And The Casa Loma Orchestra
Two Cigarettes In The Dark
shellac 10″ (b/w Here Come The British) (Brunswick) (1934) (From: Complete Okeh And Brunswick Hits)
Bix Beiderbecke And His Gang
At The Jazz Band Ball
shellac 10″ (b/w The Jazz Me Blues) (Okeh) (1927) (From: The Ultimate Jazz Archive)
Music behind DJ: The Pretty Things
Love Dance And Sing
More Electric Banana (Music De Wolfe) (1968)
Betty Davis
Ooh Yea
Betty Davis (Just Sunshine) (1973)
AC/DC
Sin City
Powerage (Albert Productions) (1978)
Hot Leg
Chickens
Red Light Fever (Barbecue Rock) (2009)
Mott The Hoople
Walkin' With A Mountain
Mad Shadows (Island) (1970)
Matthew Sweet
Off the Farm
Tomorrow Forever (Honeycomb Hideout) (2017)
Music behind DJ: James Last & Berdien Stenberg
The Girl From Ipanema
Flute / Fiesta (Polydor) (1988)
Syl Johnson
Don't Do It
Diamond In The Rough (Hi) (1974) (From: The Complete Syl Johnson On Hi Records)
Electric Light Orchestra
It's Over
Out of the Blue (Jet) (1977)
Rock City
Think It's Time To Say Goodbye
prev. unr. (Ardent) (1970) (From: Looking Forward: The Roots Of Big Star)
Fleetwood Mac
Albatross
single (b/w Jigsaw Puzzle Blues) (Blue Horizon) (1968)
Your DJ bids you farewell…