If you're looking for previous episodes, click here.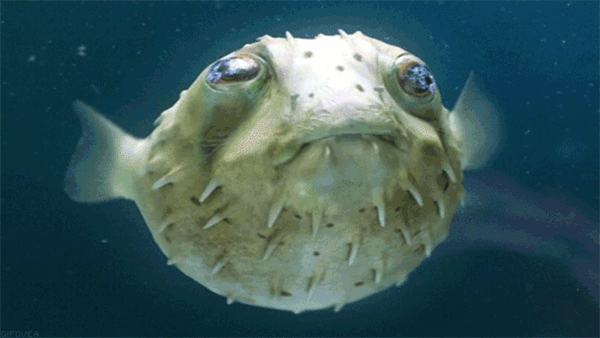 Hinky Dinky Time on WFMU's Give the Drummer Radio, episode 226: Friday, November 17, 2017 at 9:00 AM, Eastern Time.
Pump it up, until you can feel it.
Click here for everything you need to know about accessing the audio.
Access the accuplaylist and comments for this episode and archived audio at
http://wfmu.org/playlists/hd/20171117

This morning's unarchived audio treat begins at 8:01 AM ET. The comments will be open during the pre-show offering.
The archived audio is available now.
Artist
Title
Album (label) (year) (source)
Your DJ welcomes you…
Uncle Michael
Hinky Dinky Time Open
Flamin' Groovies
What The Hell's Goin' On
Fantastic Plastic (Severn) (2017)
The 5th Dimension
Save The Country
single (b/w Dimension 5) (Bell) (1970) (From: Up Up And Away: The Definitive Collection)
Stevie Wonder
I Don't Know Why
single (b/w My Cherie Amour) (Tamla) (1969) (From: At The Close Of The Century)
Mike Sammes Singers
The Mood I'm In
Sounds Sensational (Columbia) (1965)
Pied Pipers
Penny
shellac 10″ b/w Lone Star Moon) (Capitol) (1947)
Elton John
Country Comfort
prev. unr. (n/a) (1971) (From: 17-11-70 (Record Store Day LP w/ bonus tracks))
Music behind DJ:
The Dynatones
The Fife Piper
single (b/w And I Always Will) (HBR) (1966) (From: Lost Jukebox Vol. 18)
Crocheted Doughnut Ring
Get Out Your Rock 'n' Roll Shoes
single (b-side to Maxine's Parlour) (Deram) (1968) (From: Psychedelic Archaeology)
Rose Tattoo
Rock 'n' Roll Outlaw
Rose Tattoo (Albert Productions) (1978)
Motorhead
Live To Win
Ace Of Spades (Bronze) (1980)
The Clash
Safe European Home
Give 'em Enough Rope (CBS) (1978)
Chicory Tip
Friend Of Mine
Son Of My Father (Epic) (1972) (From: The Best Of)
Wesley Willis
Girls On Film
The Duran Duran Tribute Album (Mojo) (1997) (From: Greatest Hits Volume2)
Music behind DJ:
Franck Pourcel's French Fiddles (The Rockin' Strings Of Franck Pourcel)
Only You (Loin De Vous)
single (b/w Rainy Night In Paris) (Capitol) (1969) (From: Biky's Best Instrumental Music (Part 47))
Carol Fran
Knock Knock
single (b/w Emmit Lee's Come Back) (Excello) (1959) (From: The R&B Singles Collection Vol.03)
Carol Fran
I Quit My Knocking
single (b/w If We Should Meet Again) (Excello) (1958) (From: Joan Selects, Volume 12)
Anita O'Day
Takin' A Chance On Love
Anita Sings the Most (Verve) (1957) (From: Complete Verve/Clef Sessions)
Beverly Kenney
A Lover Like You
Sings For Playboys (Decca) (1958)
Morgana King
Why Was I Born
Sings The Blues (Mercury) (1957)
Fleetwood Mac
Why
Mystery To Me (Reprise) (1973) (From: 25 Years The Chain)
Jessica Lea Mayfield
Sorry Is Gone
Sorry Is Gone (ATO) (2017)
Music behind DJ:
Al Kooper Introduces Shuggie Otis
Double Or Nothing
Kooper Session (Columbia) (1969)
Nat King Cole
Pitchin' Up A Boogie
shellac 10″ (b/w I'm Lost) (Excelsior) (1948) (From: Trio Recordings, The – Vol. 5)
Mel & Tim
Do Right Baby
single (b-side to Backfield In Motion) (Bamboo) (1969)
Bootsy Collins
World Wide Funk
World Wide Funk (Mascot) (2017)
The Binary Cumbia Orchestra
Bo D' Gh
Golazo (Bandcamp) (2011) (From: https://tbco.bandcamp.com/album/golazo)
Swamp Dogg
Do Our Thing Together
Rat On! (Elektra) (1971) (From: The Excellent Sides, Vol. 1 – Rat On)
Music behind DJ:
Orchestra Raphaele
Scaramuccia
unk. (unk.) (unk.) (From: Test Card Music Vol. 10)
Cochise
Can I Break Your Heart
Swallow Tales (Liberty) (1971)
Derek Gripper
Djourou Kara Nany
One Night On Earth: Music From The Strings Of Mali (New Cape) (2013)
Dinah Washington
Darn That Dream
Dinah Jams (Emarcy) (1955)
Duke Ellington
A Slip Of The Lip
shellac 10″ (b/w Sentimental Lady) (Victor) (1942) (From: The Duke Ellington Centennial Edition)
David Bowie
I Can't Explain
Pin Ups (RCA) (1973)
Music behind DJ:
Walter Wanderley
Proton Electron Neutron
Moondreams (A&M/CTI) (1969)
Jimmy Reed
Aw Shucks Hush Your Mouth
single (b/w Baby, What's Wrong) (Vee Jay) (1962)
Joe Maphis And Rose Lee
Dim Lights, Thick Smoke (And Loud, Loud Music)
single (b/w Black Mountain Rag (On A Saturday Night)) (Okeh) (1953) (From: Dim Lights, Thick Smoke And Hillbilly Music – Country And Western Hit Parade)
Sanford Clark
The Fool
single (b/w Lonesome For A Letter) (Dot) (1956) (From: The Golden Age Of American Rock 'n' Roll Vol.8)
Tom Jones
Lonely Joe
single (b/w I Was A Fool) (Columbia) (1965) (From: The Exceptional Joe Meek: The Missing Recordings & Rarities)
Brinsley Schwarz
Everybody
The New Favourites Of Brinsley Schwarz (United Artists) (1974)
Music behind DJ:
Al Caiola
Wheels
Golden Hit Instrumentals (United Artists) (1961)
The Torquays
Ghost Riders
A Date With … (Tork-A-Disk) (1998)
The Dukays
Nite Owl
single (b-side to Festival Of Love) (Nat) (1961) (From: The Golden Age Of American Rock 'n' Roll: Special Doo Wop Edition Vol.2)
Jackie McLean
Melody For Melonae
Let Freedom Ring (Blue Note) (1963)
Dionne Warwick
The Windows Of The World
single (b/w Walk Little Dolly) (Scepter) (1967)
Music behind DJ:
Giorgio Moroder
Doo-Bee-Doo-Bee-Doo
single (b-side to Mah-Ná-Mah-Ná) (Barclay) (1968) (From: Schlagermoroder (Volume 1 – 1966-1975))
Attila The Stockbroker & John Otway
A Wembley Central Encounter
Cheryl – A Rock Opera (Strike Back) (1991)
John Otway & Wild Willy Barrett
Cheryl's Going Home
John Otway & Wild Willy Barrett (Extracked) (1977)
Paul & Linda McCartney
Eat At Home
Ram (Apple) (1971)
Music behind DJ:
Fleetwood Mac
Albatross
single (b/w Jigsaw Puzzle Blues) (Blue Horizon) (1968)
Your DJ bids you farewell…