Podcast: Play in new window | Download (Duration: 3:02:45 — 251.0MB)
If you're looking for previous episodes, click here.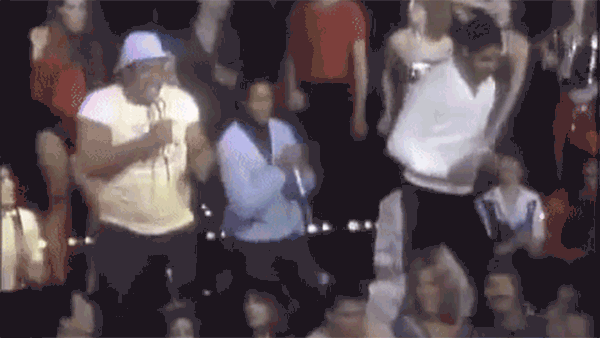 Hinky Dinky Time on WFMU's Give the Drummer Radio, episode 227: Friday, December 1, 2017 at 9:00 AM, Eastern Time.
One last time…
Uncle Michael celebrates chart singles from the 1970s.
We rap up the series with 1979.
Click here for everything you need to know about accessing the audio.
Access the accuplaylist and comments for this episode at
http://wfmu.org/playlists/hd/20171201

This morning's unarchived audio treat begins at 8:01 AM ET. The comments will be open during the pre-show offering.
The archived audio and podcast is available now.
Artist
Title
Album (label) (year) (source)
Your DJ welcomes you…

Uncle Michael

Hinky Dinky Time Open
Donna Summer
On The Radio
single (b/w There Will Always Be A You) (Casablanca) (December, 1979)
Al Stewart
Song On The Radio
single (b/w A Man For All Seasons) (Arista) (January, 1979)
Edwin Starr
H.A.P.P.Y. Radio
single (b/w My Friend) (20th Century-Fox) (May, 1979)
The Sports
Who Listens To The Radio
single (b/w Hit Single) (Arista) (October, 1979)
The Buggles
Video Killed The Radio Star
single (b/w Kid Dynamo) (Island) (October, 1979)
Music behind DJ:
Emerson, Lake & Palmer
Peter Gunn
single (b/w Tiger In A Spotlight) (Atlantic) (1979)
Tom Petty And The Heartbreakers
Don't Do Me Like That
single (b/w Casa Dega) (Backstreet/MCA) (November, 1979)
Flash And The Pan
Hey St. Peter
single (b/w Walking In The Rain) (Epic) (June, 1979)
Ian Gomm
Hold On
single (b/w Another Year) (Stiff/Epic) (August, 1979)
The Records
Starry Eyes
single (b/w Paint Her Face) (Virgin) (August, 1979)
Bram Tchaikovsky
Girl Of My Dreams
single (b/w Sarah Smiles) (Polydor) (June, 1979)
Music behind DJ:
Earth Wind & Fire
Boogie Wonderland (Instrumental)
single (b-side to Boogie Wonderland) (ARC) (1979)
Robert Palmer
Bad Case Of Loving You (Doctor, Doctor)
single (b/w Love Can Run Faster) (Island) (July, 1979)
The Knack
Good Girls Don't
single (b/w Frustrated) (Capitol) (August, 1979)
Sniff 'n' The Tears
Driver's Seat
single (b/w Slide Away) (Atlantic) (July, 1979)
John Stewart
Lost Her In The Sun
single (b/w Heart Of The Dream) (Columbia) (November, 1979)
Buck Owens
Play It Together Again Again
single (b/w He Don't Deserve You Anymore) (Warner Bros.) (April 18.1979)
Marty Robbins
All Around Cowboy
single (b/w The Dreamer) (Columbia) (May 24, 1979)
Music behind DJ:
Liquid Gold
Dance Yourself Dizzy (Instrumental)
single (b-side to Dance Yourself Dizzy (Vocal)) (Parachute) (1979)
Nigel Olsson
Little Bit Of Soap
single (b/w Thinking Of You) (Bang) (March, 1979)
The Who
Long Live Rock
single (b/w My Wife) (MCA) (June, 1979)
Billy Thorpe
Children Of The Sun
single (b/w Wrapped In The Chains Of Your Love) (Capricorn) (April, 1979)
Molly Hatchet
Flirtin' With Disaster
single (b/w Gunsmoke) (Epic) (December, 1979)
Music behind DJ:
Dinosaur
Kiss Me Again (Version)
single (b-side to Kiss Me Again) (Sire) (1979)
Billie Jo Spears
I Will Survive
single (b/w Rainy Days And Stormy Nights) (United Artists) (April, 1979)
Tanya Tucker
Not Fade Away
single (b/w Texas (When I Die)) (MCA) (December, 1979)
The Rockets
Oh Well
single (b/w Love Me Once Again) (RSO) (June, 1979)
The Inmates
Dirty Water
single (b/w I Can't Sleep) (Polydor) (October, 1979)
Flying Lizards
Money
single (b/w Money B) (Virgin) (December, 1979)
Tim Curry
I Do The Rock
single (b/w Hide This Face) (A&M) (August, 1979)
Music behind DJ:
Frank Mills
Music Box Dancer
single (b/w The Poet And I (Instrumental)) (Polydor) (1979)
The Cars
Good Times Roll
single (b/w All Mixed Up) (Elektra) (February 20, 1979)
Blondie
One Way Or Another
single (b/w Just Go Away) (Chrysalis) (May, 1979)
M
Pop Muzik
single (b/w M Factor) (Sire) (July, 1979)
Dave Edmunds
Girls Talk
single (b/w The Creature From The Black Lagoon) (Swan Song) (September, 1979)
Nick Lowe
Cruel To Be Kind
single (b/w Endless Grey Ribbon) (Columbia) (June, 1979)
Moon Martin
No Chance
single (b/w Gun Shy) (Capitol) (October, 1979)
Music behind DJ:
Marvin Gaye
Ego Tripping Out (Instrumental)
single (b-side to Ego Tripping Out) (Tamla) (1979)
Cheap Trick
I Want You To Want Me (Live)
single (b/w Clock Strikes Ten) (Epic) (March, 1979)
AC/DC
Highway To Hell
single (b/w Night Prowler) (Atlantic) (August, 1979)
Smokey Robinson
Cruisin'
single (b/w Ever Had A Dream) (Tamla) (August 10, 1979)
The Fatback Band
King Tim III (Personality Jock)
single (b/w You're My Candy Sweet) (Spring) (August, 1979)
The Sugarhill Gang
Rapper's Delight – Short Version
single (b/w Rapper's Delight – Long Version) (Sugarhill) (September, 1979)
Music behind DJ:
Herb Alpert
Rise
single (b/w Aranjuez (Mon Amour)) (A&M) (1979)
Kate Bush
The Man With The Child In His Eyes
single (b/w Moving) (EMI America) (October, 1979)
Electric Light Orchestra
Don't Bring Me Down
single (b/w Dreaming Of 4000) (Jet) (July, 1979)
Sylvester
You Make Me Feel (Mighty Real)
single (b/w Grateful) (Fantasy) (October, 1979)
Kermit The Frog (Jim Henson)
Rainbow Connection
single (b/w I Hope That Somethin' Better Comes Along) (Atlantic) (August, 1979)
Music behind DJ:
Fleetwood Mac
Albatross
single (b/w Jigsaw Puzzle Blues) (Blue Horizon) (1968)
Your DJ bids you farewell…