Podcast: Play in new window | Download (Duration: 3:00:53 — 248.4MB)
If you're looking for previous episodes, click here.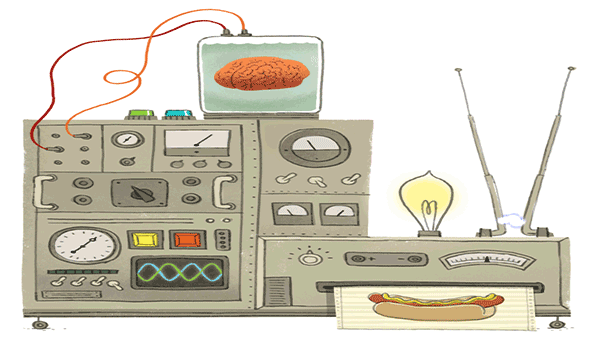 Hinky Dinky Time on WFMU's Give the Drummer Radio, episode 228: Friday, December 8, 2017 at 9:00 AM, Eastern Time.
Here until lunch.
Click here for everything you need to know about accessing the audio.
Access the accuplaylist and comments for this episode at
http://wfmu.org/playlists/hd/20171208

This morning's unarchived audio treat begins at 8:01 AM ET. The comments will be open during the pre-show offering.
The archived audio and podcast is available now.
Artist
Title
Album (label) (year) (source)
Your DJ welcomes you…

Uncle Michael

Hinky Dinky Time Open
Faron Young
Company's Comin'
Story Songs For Country Folks (Mercury) (1964)
J.D. Crowe & The New South
Sally Goodin'
J.D. Crowe & The New South (Rounder) (1975)
Meat Puppets
Flight Of The Fire Weasel
Monsters (SST) (1989)
Rhinoceros
Apricot Brandy
Rhinoceros (Elektra) (1968)
Fleetwood Mac
Tell Me All The Things You Do
Kiln House (Reprise) (1970)
Language Removal Services
Track 13
Sampler V. 2.0 (n/a) (unk.)
Music behind DJ:
Lalo Schifrin
Jaws
Black Widow (CTI) (1976)
Faron Young
Ruby, Don't Take Your Love To Town
Wine Me Up (Mercury) (1970)
Tony Joe White
Don't Steal My Love
Black and White (Monument) (1968) (From: Swamp Music The Complete Monument Recordings)
Tom Petty & The Heartbreakers
You Get Me High
prev. unr (n/a) (unk.) (From: Playback Disc 6: Nobody's Children)
The Cherry Slush
I Cannot Stop You
single (b/w Don't Walk Away) (Coconut Grove) (1967)
Hot Chocolate
A Man Needs A Woman
Cicero Park (RAK) (1974)
Oscar Weathers
You Wants To Play
single (b-side to The Spoiler) (Top And Bottom) (1970) (From: Back To The River (More Southern Soul Stories 1961 – 1978))
Music behind DJ:
Steve Stannard
(Ghost) Riders In The Sky
single (b/w Ja-Da) (Embassy) (1961) (From: Unknown Instrumentals)
Os Mutantes
Baby
Os Mutantes (Polydor) (1968)
Lonnie Holley
The Start Of A River's Run (One Drop)
Keeping A Record Of It (Dust-to-Digital) (2013)
The Yawpers
The Awe And The Anguish
Boy In A Well (Bloodshot) (2017)
Bob Dylan
Isis
Desire (Columbia) (1976)
Music behind DJ:
The Percy Faith Strings
Lucy In The Sky With Diamonds
The Beatles Album (Columbia) (1970)
Blossom Dearie
The Continental
Blossom Dearie Plays "April in Paris" (Barclay) (1956) (From: Blossom Dearie / Les Blue Stars ‎– The Pianist)
Yusef Lateef
Titoro
single (b-side to Jungle Fantasy) (Riverside) (1961)
The Enchanted Forest
Suzanne
single (b-side to You're Never Gonna Get My Lovin') (Amy) (1967) (From: Lost Jukebox Volume 096)
The Chicago String Band
Railroad Blues
The Chicago String Band (Testament) (1966) (From: Testament Records Sampler)
Fletcher Henderson
Jangled Nerves
shellac 10″ (b/w I'll Always Be In Love With You) (Victor) (1936) (From: The Ultimate Jazz Archive)
Duke Ellington Famous Orchestra
Harlem River Quiver
shellac 10″ (b/w Washington Wabble) (Victor) (1928) (From: The Duke Ellington Centennial Edition)
Laura Nyro
Stoney End
More Than A New Discovery (Verve Folkways) (1967)
Music behind DJ:
The Three Suns
When You Wish Upon A Star
Swingin' On A Star (RCA Victor) (1959)
Muddy Waters
Sugar Sweet
single (b/w Trouble, No More) (Chess) (1955) (From: The Complete Aristocrat And Chess Singles A's And B's 1947-62, Vol. 2)
Ronnie Lane & The Band "Slim Chance"
Roll On Babe
Anymore For Anymore (GM) (1974)
Ronnie Lane & The Band "Slim Chance"
Chicken Wired
Anymore For Anymore (GM) (1974)
Jordan Harmonizers
I Won't Mind
single (b-side to Do You Know Him) (Tri-Phi) (1962) (From: Complete Tri-Phi-Harvey Records 02)
Al Green
L-O-V-E (Love)
single (b/w I Wish You Were Here) (Hi) (1975) (From: The Legendary Hi Records Albums Vol.2)
Tortoise
Rock On
The Catastrophist (Thrill Jockey) (2016)
Music behind DJ:
Lalo Schifrin
Tabu
Black Widow (CTI) (1976)
Cumbias Rebajadas
Piedras Para Brisas
unk. (unk.) (unk.) (From: Cumbias Rebajadas)
Grupo Los Dueños Hermanos Estrada
Cumbia De Mario Bros
Cumbia de las Telas (100% Sonidero) Producciones Fonograficas (Jasper) (2002) (From: Clasicas De La Cumbia Sonidera Vol.1)
Los Gaiteros De San Jacinto
El Fin Del Mundo
Dub De Gaita (Khaliphonic) (2014)
Real Banda De Gaitas
Panderadas Populares De Galicia A Escocia /Danzas Das Patelas, Muñeira Do Molete, Muñeira De Lugo, Ei Vai
Gallaecia (La Voz De Galicia) (2003)
Paco Mendoza
La Frekuencia
Consciente y Positivo (Chusma) (2010) (From: Cumbia! Bestial)
Music behind DJ:
The Baker Street Philharmonic
Tycho
single (b-side to Love At First Sight) (Pye) (1969) (From: Lost Jukebox Volume 084)
Doug Randle
Song For The Middled Ag-Ed
Songs For The New Industrial State (Kanata) (1971)
The Modern Lovers
Dignified And Old
The Modern Lovers (Home Of The Hits/Berserkley) (1976)
Mott The Hoople
When My Mind's Gone
Mad Shadows (Island) (1970) (From: Backsliding Fearlessly: The Early Years)
Liverpool Scene
Mental Astronaut
Heirloon (RCA) (1970)
Nat King Cole
Sometimes I'm Happy
After Midnight (Capitol) (1956) (From: After Midnight: The Complete Session)
Music behind DJ:
The Impacs
Kool It
single (b/w She Didn't Even Say Hello) (King) (1964) (From: Lux And Ivy's Favorites Volume 10)
The Byrds
Reputation
Sweethearts of the Rodeo (outtake) (prev. unr.) (1990) (From: The Byrds [Box Set] Cruising Altitude)
Charles Randolph Grean Sounde
Quentin's Theme
single (b/w #1 At The "Blue Whale") (Ranwood) (1969)
Horace Heidt and his Musical Knights (voc. Ronnie Kemper)
G'bye Now
shellac 10″ (b/w Do You Believe In Fairy Tale) (Columbia) (1941)
Ernest Ball
Good-Bye, Good Luck, God Bless You
Good-Bye, Good Luck, God Bless You (cylinder) (unk.) (1916)
Music behind DJ:
Fleetwood Mac
Albatross
single (b/w Jigsaw Puzzle Blues) (Blue Horizon) (1968)
Your DJ bids you farewell…