Podcast: Play in new window | Download (Duration: 2:56:24 — 242.2MB)
If you're looking for previous episodes, click here.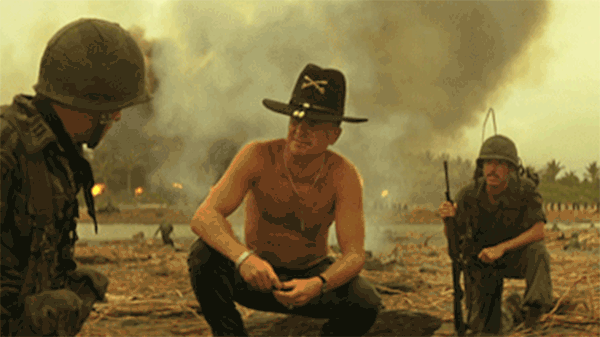 Hinky Dinky Time on WFMU's Give the Drummer Radio, episode 229: Friday, December 15, 2017 at 9:00 AM, Eastern Time.
Just one more mornin'…I had to wake up with the blues…Pulled myself outta bed, yeah…
Click here for everything you need to know about accessing the audio.
Access the accuplaylist and comments for this episode at
http://wfmu.org/playlists/hd/20171215

This morning's unarchived audio treat begins at 8:04 AM ET. The comments will be open during the pre-show offering.
The archived audio and podcast is available now.
Artist
Title
Album (label) (year) (source)
Your DJ welcomes you…

Uncle Michael

Hinky Dinky Time Open
King Porter and his Orchestra
Come On In
shellac 10″ (b-side to Battle Ax) (King) (1949) (From: Rhythm & Blues Collection – Vol. 03 08)
The Allman Brothers Band
Dreams (demo)
prev. unr. (n/a) (1969) (From: Dreams (box set))
Roy Milton And His Solid Senders
I'm Wakin' Up Baby
shellac 10″ (b/w Tain't Me (Featuring Camille Howard)) (Specialty) (1949) (From: ABC Of The Blues)
Muddy Waters
You Need Love
single (b/w Little Brown Bird) (Chess) (1962) (From: Blues Masters – Vol 06 – Blues Originals)
Jimmie Lunceford And His Orchestra
Posin'
shellac 10″ (b/w Honey Keep Your Mind On Me) (Decca) (1937) (From: Frankie Manning's Really Swingin' Big Band Favorites)
Music behind DJ:
Bohdan Mazurek
Esperienza
Polish Radio Experimental Studio (1957-2003) (Wire Magazine) (2017)
Romeo Void
White Sweater
It's A Condition (415) (1981)
The Pretenders
Porcelain
Extended Play (Sire) (1981)
The Lounge Lizards
Epistrophy
The Lounge Lizards (Edition EG) (1981)
Magazine
A Song From Under The Floorboards
The Correct Use Of Soap (Virgin) (1980)
The Teardrop Explodes
Sleeping Gas
Kilimanjaro (Mercury) (1980)
Music behind DJ:
Krzysztof Penderecki
Psalmus
Polish Radio Experimental Studio (1957-2003) (Wire Magazine) (2017)
Augustus Pablo
East Of The River Nile
East Of The River Nile (Message) (1978) (From: 500% Dynamite!)
The Brooklyn Bridge
Nights In White Satin
single (b/w Cynthia) (Buddah) (1970) (From: Lost Jukebox Volume 101)
Wendy Saddington
Looking Through A Window (Radio Edit)
single (b/w We Need A Song) (Infinity) (1971)
Leapy Lee
Little Yellow Aeroplane
single (b/w Boom Boom (That's How My Heart Beats)) (Decca) (1969) (From: Springbok Radio Top 40 Vol 4)
Oedipus Complex
Empty Highway
single (b-side to Up Down Round And Round) (Philips) (1969) (From: Piccadilly Sunshine Vol 5)
Augustus Pablo
King David's Melody
King David's Melody (Message) (1983) (From: King David's Melody-Classic Instrumentals & Dubs)
Music behind DJ:
Elzbieta Sikora
Rhapsody For The Death Of The Republic (Excerpt)
Polish Radio Experimental Studio (1957-2003) (Wire Magazine) (2017)
Tim Maia
The Dance Is Over
Nobody Can Live Forever (Luaka Bop) (2012)
Chico Buarque
Construção
Construção (Philips) (1971)
Os Mutantes
Panis Et Circensis
Os Mutantes (Polydor) (1968) (From: Tropicália Ou Panis Et Circencis)
Art Blakey & The Jazz Messengers
Mosaic
Mosaic (Blue Note) (1961)
Music behind DJ:
Eugenius Rudnik
Guillotine DG (Excerpt)
Polish Radio Experimental Studio (1957-2003) (Wire Magazine) (2017)
Ty Karim
All At Once
single (b-side to You Really Made It Good To Me) (Romark) (unk.) (From: Romark Records: Kent Harris' Soul Sides)
Robert Lowe
Back To The Funk
single (b-side to Put Your Legs Up High) (Eastbound) (1974) (From: Searching For Soul: Rare & Classic Soul, Funk & Jazz From Michigan 1968-1980)
Lee Hazlewood
I Guess It's Love
Trouble Is A Lonesome Town (Mercury) (1963)
B.B. King
Miss Martha King
shellac 10″ (b/w When Your Baby Packs Up And Goes) (Bullet) (1949) (From: ABC Of The Blues)
Babs' Three Bips And A Bop
Stomping At The Savoy
shellac 10″ (b-side to Oop-Pop-A-Da) (Blue Note) (1947) (From: Blue Note – The Sp Days 1939-1952 Swingest Sessions On Blue Note)
Mel & Tim
Do Right Baby
single (b-side to Backfield In Motion) (Bamboo) (1969)
Music behind DJ:
Krzysztof Knittel
Lapis (Excerpt)
Polish Radio Experimental Studio (1957-2003) (Wire Magazine) (2017)
The Doughboys
The Atomic Wavelength Transference Device
Front Street Rebels (RAM) (2017)
Doc & Merle Watson
Minglewood Blues
Lonesome Road (Liberty) (1977)
El Chicano
Quiet Village
Viva Tirado (Kapp) (1970)
Red Foley
Cincinatti Dancing Pig
shellac 10″ (b/w Somebody's Crying) (Decca) (1950) (From: Chart Toppers From 1950)
Kim Suyoung
김수영 – 시간아 천천히 (Cover)
unk. (friendz.net) (2017)
Music behind DJ:
Bohdan Mazurek
Daisy Story (Excerpt)
Polish Radio Experimental Studio (1957-2003) (Wire Magazine) (2017)
The Who
Daddy Rolling Stone
single (b-side to Anyway Anyhow Anywhere) (Brunswick) (1965) (From: My Generation (Mono Mixes))
Bintangs
I'm A Man
single (b-side to You Can't Judge A Book By The Cover) (Muziek Expres) (1966) (From: Pebbles Vol. 15, Holland Pt. 1)
Wig
Crackin' Up
single (b/w Bluescene) (Blacknight) (1967) (From: 60's Garage Fuzz)
Zoeper
Jao Die Pits
unk. (Rimini) (2009) (From: Boerenrock 01 (By Joannes))
Robert Palmer
Man Smart, Woman Smarter
Man Smart, Woman Smarter (Island) (1976) (From: 20th Century Masters: The Millennium Collection: The Best Of Robert Palmer)
Elvis Costello
Pay It Back
My Aim Is True (Stiff) (1977)
Music behind DJ:
Arne Nordheim
Ode To Light (Sculpture) (Excerpt)
Polish Radio Experimental Studio (1957-2003) (Wire Magazine) (2017)
Helen Reddy
One Way Ticket
single (b/w Go) (Fontana) (1968) (From: Lost Jukebox Volume 024)
Bessie Griffin & Gospel Consolators With Johnny Adams
Every Now And Then (Take 2)
unk. (unk.) (195?) (From: Nuggets Of The Golden Age Of Gospel 1945-1958)
Houston Wells
Can't Stop Pretending
single (b-side to Only The Heartaches) (Parlophone) (1963) (From: The Joe Meek Story Vol. 3 – The Complete Houston Wells)
The Flies
I'm Not Your Steppin' Stone
single (b/w Talk To Me) (Decca) (1966) (From: Mojo Presents Acid Drops, Spacedust & Flying Saucers)
Wings
Don't Let It Bring You Down
London Town (Capitol) (1978)
Squeeze
Albatross
The Knowledge (Love) (2017)
Music behind DJ:
Fleetwood Mac
Albatross
single (b/w Jigsaw Puzzle Blues) (Blue Horizon) (1968)
Your DJ bids you farewell…