Podcast: Play in new window | Download (Duration: 3:00:45 — 248.2MB)
If you're looking for previous episodes, click here.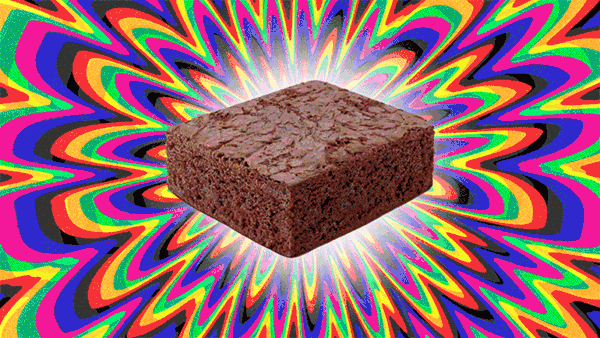 Hinky Dinky Time on WFMU's Give the Drummer Radio, episode 230: Friday, December 22, 2017 at 9:00 AM, Eastern Time.
I brought treats.
Click here for everything you need to know about accessing the audio.
Access the accuplaylist and comments for this episode at
http://wfmu.org/playlists/hd/20171222
The archived audio and podcast is available now.
Artist
Title
Album (label) (year) (source)
Your DJ welcomes you…

Uncle Michael

Hinky Dinky Time Open
Mel Torme
Comin' Home Baby
Comin' Home Baby! (Atlantic) (1962)
Steely Dan
Home At Last
Aja (ABC) (1977)
Tommy Roe
It's Now Winter's Day
It's Now Winter's Day (ABC) (1967) (From: The Complete Curt Boettcher Singles)
Fleetwood Mac
Bare Trees
Bare Trees (Reprise) (1972)
Lou Rawls
Little Drummer Boy
Merry Christmas. Ho! Ho! Ho! (Capitol) (1967) (From: Now That's What I Call Christmas! Signature Collection)
Music behind DJ:
El Chicano
Coming Home Baby
Viva Tirado (Kapp) (1970)
Doug Ashdown
Winter In America (Leave Love Enough Alone)
single (b/w Skid Row) (Billingsgate) (1974)
XTC
Season Cycle
Skylarking (Virgin) (1986)
Paul Revere & The Raiders Featuring Mark Lindsay
Rain, Sleet, Snow
single (b/w Brotherly Love (Adaptation Of "Greensleeves")) (Columbia) (1967) (From: Jeffrey Glenn's Lost Jukebox Christmas: The Now Sounds Of Christmas (1963-1969))
Freddy King
Christmas Tears
single (b/w I Hear Jingle Bells) (Federal) (1961) (From: Very Best Of Freddy King, Vol. 1)
Yes
Something's Coming
prev. unr. (n/a) (1969) (From: Yes (reissue bonus track))
Music behind DJ:
Black Sabbath
Fluff
Sabbath Bloody Sabbath (Vertigo) (1973)
Wynder K. Frog
Cool Hand Stanley
Into The Fire (United Artists) (1970)
The Original Starfires
Fender Bender
single (b/w Camel Walk) (Apt) (1959) (From: 61 Classics From The Cramps' Crazy Collection)
Sam Rivers & Rivbea Orchestra
Visions
Trilogy, Disc 3: Edge (Mosaic) (2009)
Music behind DJ:
Merle Haggard & The Strangers
News Break
prev. unr. (Capitol) (1968) (From: Untamed Hawk: The Early Recordings Of Merle Haggard)
Giuda
Working Class Man
Speaks Evil (Burning Heart) (2015)
Sloan
Sensory Deprivation
Between The Bridges (Murderecords) (1999)
The Trippers
Keep – A – Knockin'
single (b-side to Dance With Me) (Dot) (1966)
Bobby Rush
I Wanna Do The Do
single (b/w Hey Western Union Man) (Philadelphia International) (1979) (From: Philadelphia International Rec 12" Singles)
Music behind DJ:
Curtis Knight & The Squires
Station Break
prev. unr. (n/a) (1965) (From: RSVP-PPX Sessions)
The Cats And The Fiddle
Gang Busters
shellac 10″ (b/w Please Don't Leave Me Now) (Bluebird) (1939) (From: Killin' Jive (1939-1940 Complete Recordings Vol. 1))
The Revelers
Birth Of The Blues
shellac 10″ (b-side to Lucky Day) (Victor) (1926) (From: Breezin' Along With The Revelers)
Slim Gaillard And Slam Stewart
African Jive
prev. unr. (Okeh) (1941) (From: The Very Best Of)
The Wilburn Brothers (Teddy And Doyle)
Blue, Blue Day
Sing (Decca) (1961)
Johnny Burnette
Little Boy Sad
single (b/w (I Go) Down To The River) (Liberty) (1961) (From: End Of An Era, Vol. 2)
Dottie Cambridge
He's About A Mover
single (b/w Save Our Love Baby) (MGM) (1967)
Oscar Toney Jr.
Turn On Your Love Light
single (b/w Any Day Now) (Bell) (1967)
Music behind DJ:
The Detergents
Pushin' The Panic Button
single (b-side to Some Sunday Morning) (Kapp) (1966) (From: Unknown Instrumentals)
The Stanley Brothers
Little Bessie
single (b/w Village Church Yard) (King) (1961) (From: 1961-1962 (Warped 6174f))
Lightnin' Hopkins
My California
shellac 10″ (b/w So Long) (Aladdin) (1955) (From: The Complete Aladdin Recordings)
Jerry And The Landslides
Green Fire
single (b-side to Get Off Of My Roof) (P.P.X.) (1965) (From: V.5: Instros – 2013)
Sammy Ward
You've Got To Change
single (b/w Bread Winner) (Soul) (1964) (From: Complete Motown Singles – Vol 4)
Robert Knight
Somebody's Baby
single (b-side to Everlasting Love) (Rising Sons) (1967)
Howard Tate
Shoot 'em All Down
single (b-side to Stop) (Verve) (1967) (From: Get It While You Can: The Legendary Sessions)
The Flippers
Louie Louie
single (b/w Don't Be Sad) (Karusell) (1965) (From: The Essential Pebbles, Volume Three: European Garage. Still More Ultimate '66 Garage Classics! (Disc 2))
Music behind DJ:
David Hillyard & The Rocksteady Seven
Eastern Parkway
Plays Hits Of Jackpot (Ska In The World Records) (2008)
Donald & The Delighters
Native Girl (Elephant Walk)
single (b/w Wang Dang Dula) (Cortland) (1963) (From: Lost Jukebox Volume 216 (Mt))
Group Therapy
Magic In The Air
single (b/w Bad News) (Canterbury) (1967) (From: Lost Jukebox Volume 021)
Audience
Jackdaw
The House On The Hill (Charisma) (1971)
Captain Beefheart & His Magic Band
Hobo Chang Ba (Take 2)
prev unr, (n/a) (1969) (From: Grow Fins Vol. II: Trout Mask House Sessions)
Gang Of Four
I Love A Man In Uniform
Songs Of The Free (EMI) (1982)
Music behind DJ:
The Ballroom
It's A Sad World (Instrumental)
prev. unr. (n/a) (1968) (From: The Millennium – Magic Time)
Ken Nordine
Adult Kindergarten
Word Jazz Vol. II (Dot) (1960) (From: The Best Of Word Jazz, Vol. 1)
Washington Phillips
What Are They Doing In Heaven Today?
shellac 10″ (b-side to Jesus Is My Friend) (Columbia) (1928)
Mungo Jerry
Peace In The Country
Mungo Jerry (Janus) (1970) (From: Baby Jump: The Definitive Collection)
Merle Haggard & The Strangers
If We Make It Through December
If We Make It Through December (Capitol) (1974)
Sunshine Company
Back On The Street Again
single (b/w I Just Want To Be Your Friend) (Imperial) (1968)
Violent Femmes
Rejoice And Be Happy
Freak Magnet (Beyond) (2000)
Music behind DJ:
Fleetwood Mac
Albatross
single (b/w Jigsaw Puzzle Blues) (Blue Horizon) (1968)
Your DJ bids you farewell…