Podcast: Play in new window | Download (Duration: 3:00:56 — 248.5MB)
If you're looking for previous episodes, click here.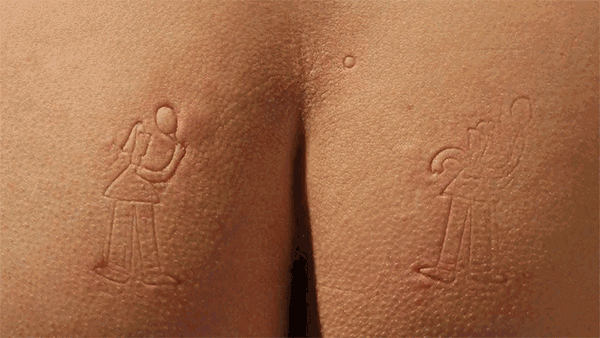 Hinky Dinky Time on WFMU's Give the Drummer Radio, episode 231: Friday, December 29, 2017 at 9:00 AM, Eastern Time.
And now, this.
Click here for everything you need to know about accessing the audio.
Access the accuplaylist and comments for this episode at
http://wfmu.org/playlists/hd/20171229
The archived audio and podcast is available now.
Artist
Title
Album (label) (year) (source)
Your DJ welcomes you…

Uncle Michael

Hinky Dinky Time Open
The Beatles
I've Got A Feeling
Let It Be (Apple) (1969) (From: Let It Be (24 Bit Remastered))
Ann Margret
It's A Nice World To Visit (But Not To Live In)
single (b-side to You Turned My Head Around) (LHI) (1968) (From: Destroy That Boy!)
Marvin Pontiac
Don't Fuck With Me
Marvin Pontiac: The Asylum Tapes (Strange And Beautiful) (2017)
Neil Young
Powderfinger
Hitchhiker (Reprise) (2017)
Blossom Dearie
Winchester In Apple Blossom Time
Winchester In Apple Blossom Time (Daffodil) (1977)
Dick Orkin
Week #1, Episode #3
Chickenman (n/a) (1966)
Music behind DJ:
Pete Fountain
Licorice Stick
Licorice Stick (Coral) (1964)
Cashman & West
American City Suite
American City Suite (EP) (ABC/Dunhill) (1972) (From: Super Hits Of The '70s: Have A Nice Day, Vol. 9)
Jan & Lorraine
Bird Of Passage
Gypsy People (ABC) (1969) (From: Fading Yellow Vol. 8 – Hymns For Today)
Capricorn College
Corri, Corri, Corri
Orfeo 2000 (Kansas) (1972)
Sinkane
Fire
Life & Livin' It (City Slang) (2017)
Music behind DJ:
Bill Doggett
Soft
single (b/w Hot Ginger) (King) (1957)
Lord Kitchener
Alphonso In Town
King Of Calypso (Melodisc) (1965) (From: London Is The Place For Me – 4 – African Dreams And The Piccadilly Highlife)
The Gents
Jump In The Line
single (b/w Why Do I Love Her) (Liberty) (1961) (From: Lost Jukebox: Volume 173)
Peter Sellers Presents Alfred The Grate And His Kings Of Calypso
Boiled Bananas And Carrots (Boiled Beef And Carrots)
single (b-side to Peter Sellers Presents Mate's Spoffle Group Featuring Fred Spoons, E.P.N.S. ‎– Any Old Iron) (Parlophone) (1957) (From: Legends Of The 20th Century)
The Platters
Voo Vee Ah Bee
The Platters (Federal) (1957) (From: A To Z: Kitty, Daisy And Lewis: The Roots Of Rock And Roll)
Grimms
OO-Chuck-A-Mao-Mao
Rockin' Duck (Island) (1973)
The Rubettes
Foe-Dee-O-Dee
single (b/w With You) (State) (1975)
Nick Lowe & His Cowboy Outfit
Bo Bo Ska Diddle Daddle
The Rose Of England (Columbia/f Beat) (1985)
Music behind DJ:
Fania All Stars
Viva Tirado
single (b/w Mama Guela) (Fania) (1974) (From: Funky16corners Blog)
Robedoor
Afterburners
Too Down To Die (Not Not Fun) (2011)
Coloured Balls
BPR
Ball Power (EMI) (1973)
The Flaming Sideburns
Street Survivor
Hallelujah Rock 'n' Rollah (Bad Afro) (2001)
The Peepshows
Right Now
Mondo Deluxe (Burning Heart) (2000)
The Strypes
What A Shame
Snapshot (Virgin EMI) (2013)
Angela Carrasco/camilo Sesto
Dinos Lo Que Va Aa Pasar (What's The Buzz)
Jesucristo Superstar (Ariola) (1975)
Music behind DJ:
Red Garrison & His Zodiacs
Chant Of The Jungle
single (b-side to Big Rumble) (RMP) (unk.)
Bob & Ray
Hardluck Cases – Caleb Harbler, Accordion Teacher
Tape 7 (WOR-AM) (1975)
Willie Nelson
Today I Started Loving You Again
Willie Nelson & Family (RCA Corporation) (1971) (From: Nashville Was The Roughest)
Lou Rawls
You're The One
Soulin' (Capitol) (1966)
Freddie Scott
Am I Grooving You
single (b/w Never You Mind) (Shout) (1967) (From: The Best Of Freddie Scott: Cry To Me)
Leon Haywood
I Want A Do Something Freaky To You
single (b/w I Know What Love Is) (Soul) (1975) (From: The Mood Mosaic Vol.13: Soul Seduction)
Music behind DJ:
Naim Amor & John Convertino
Rye Grass Waltz
The Western Suite And The Siesta Songs (LM Dupli-Cation) (2016)
Craig Ventresco
Hateful Blues
Crumb – Original Soundtrack (Rykodisc) (1995)
Jerry Granelli
Driva Man
Dance Hall (Justin Time) (2017)
Booker T. & The M.G.'s
Chicken Pox
Melting Pot (Stax) (1970) (From: Funky 16 Corners Radio #73 – Vanishing Point)
Tom Jones
I Thank You
Tom (Decca) (1970)
Badfinger
Love Is Gonna Come At Last
single (b/w Sail Away) (Elektra) (1979)
Music behind DJ:
Simplicity People
Scorch Special
single (b/w Gussie Special) (Gussie) (unk.) (From: Gussie Presenting The Right Tracks)
Sam Price
Eiffel Tower (Boogie-Woogie)
shellac 10″ (b/w Montparnasse (Blues)) (Collection Du Jazz Club Français) (unk.) (From: The Best Of Boogie Woogie Vol 9)
Bo Diddley
The Clock Strikes Twelve
single (b-side to Say Man) (Checker) (1959)
The Everly Brothers
This Little Girl Of Mine
The Everly Brothers (They're Off And Rolling) (Cadence) (1958)
The Roosters
One Of These Days
single (b/w You Gotta Run) (Progressive Sounds Of America) (1966) (From: A Journey To Tyme Vol. 2)
The Hollies
Nobody
single (b-side to Yes I WIll) (Imperial) (1965)
Idle Race
Mr. Crow And Sir Norman
Idle Race (Liberty) (1969)
Tenderfoots
I'm Yours Anyhow
shellac 10″ (b/w Those Golden Bells) (Federal) (1955) (From: King Vocal Groups Vol.1 – Voo Vee Ahh Bee)
Music behind DJ:
The Kan Dells
Cloudburst
single (b-side to Cry Girl) (Boss) (1964) (From: Birth Of Surf, Vol. 2)
Buffalo Tom
Cat Vs. Mouse
Quiet And Peace (Schoolkids) (2018)
Petula Clark
If
Petula '71 (Pye) (1971) (From: Downtown – The Pye Anthology)
Ronnie Carroll
Without Love
single (b/w Endlessly) (Philips) (1965) (From: The Ronnie Carroll Story – Roses Are Red)Ronnie Carroll Without Love single (b/w Endlessly) Philips 1965]
Duke Ellington & his Famous Orchestra Voc. Ivie Anderson
Jump For Joy
shellac 10″ (b-side To The Brown Skin Gal (In Calico Gown)) (Victor) (1941) (From: The Ultimate Jazz Archive)
Bash & Pop
Anything Could Happen
Anything Could Happen (Fat Possum) (2017)
Music behind DJ:
Fleetwood Mac
Albatross
single (b/w Jigsaw Puzzle Blues) (Blue Horizon) (1968)
Your DJ bids you farewell…